ACE INTERVIEW: Gregor Sharp on Youth Activism Online and Outside of the U.S.
Indy Howeth
|
January 27, 2022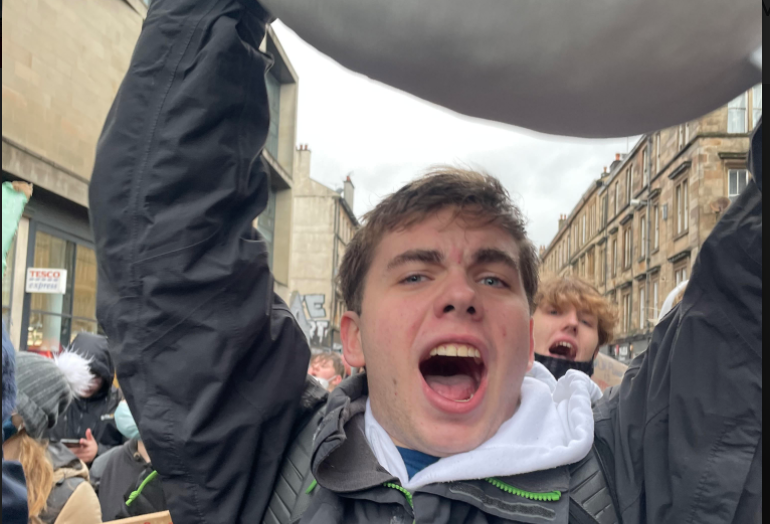 Gregor Sharp is a 17-year-old climate and environmental activist from both; Cambuslang, Scotland, and Lake Bluff, Illinois. He is currently an active member of the climate action organizations: Earth Uprising, Water Solutionaries, and Friday for Future – USA. Using social media platforms, like Tik Tok and Instagram, Gregor is passionate about spreading awareness and education about the climate emergency and its surplus of extreme issues.
---
Indy Howeth (IH): Why did you decide to get involved with climate activism?
Gregor Sharp (GS): I started my journey into climate activism when I was a freshman in high school after having an entire unit on Climate Change in my Biology class. This really engaged my mind as to why we weren't acting to solve such a pressing issue as quickly as possible and brought me into climate activism as a whole. I decided that I would take a stand and help spread awareness on how dire the situation really is.

IH: What kinds of things to do in your work with Earth Uprising?
GS: I'm currently a member of the international social media team on Earth Uprising. We focus on using social media systems to spread awareness on the actions of Earth Uprising and current events that are happening in our daily lives. However, many things are changing within the organizational structure and overall structure of Earth Uprising, which could cause my work within the organization to change.

IH: Why do you think young people are drawn to social media as a means of social activism?
GS: For us, social media has been a form of communication towards one another since the day it was first introduced to us. Like how older generations had letters and phones to communicate with, we use social media to share with others. I genuinely think that's the reason why today the youth, and especially younger generations, are drawn to use their voices on social media, as it engages with so many other people.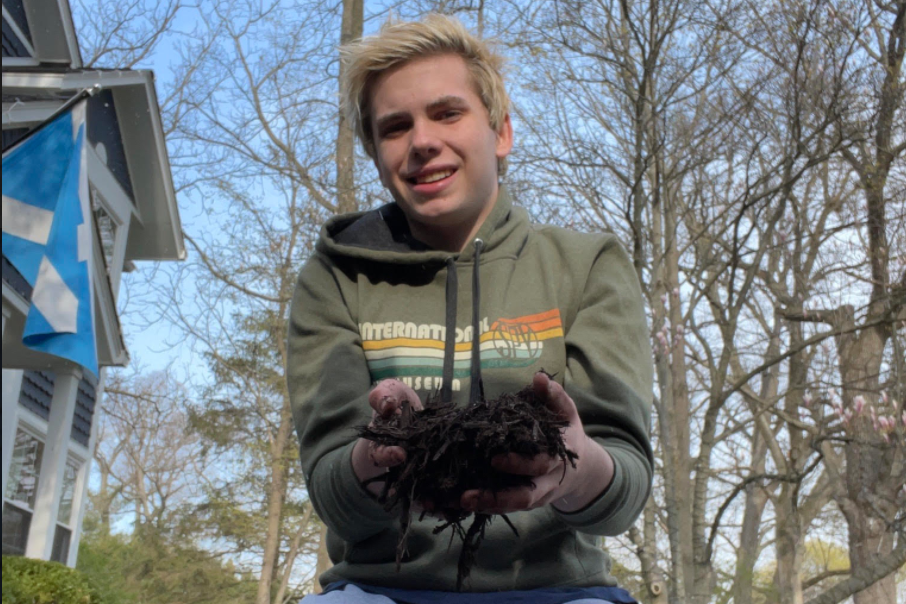 IH: Why do you think social media is an important aspect of climate activism and what larger role does it play?
GS: Since Social media is such a widely used platform by nearly every person who does have access to the internet or some form of media, it really is an essential aspect of climate activism. Social media's overall role causes it to be genuinely a crucial aspect of activism since it can spread important information, recourses, and actions.

IH: Do you think activism must exceed social media in order to be effective?
GS: Yes, as a climate and environmental activist, you can't always rely on social media to get the word out on climate change. Especially when it comes to political measures. You need to take action as much as you can in your area and elsewhere to ensure that you can properly ensure that you are not only getting the word out online, but you are also making an effect on people's lives in person as it's naturally more effective to interact with people in person than online.
Young people and generations are most crucial to the climate movement as we are the individuals who will be at the brute front of things when we see the worst impacts of climate change.
IH: As someone who's not from the U.S., what role do you think the U.S. plays in global climate action?
GS: As one of the world's largest and most powerful nation-states, the United States has a more prominent role than others regarding Global Climate action. Especially when it is one of history and modern-day's most substantial industrial polluters. The US must set an example on adequately addressing climate change in the coming years because of its critical position on the world stage. As one of the current world powers of today, the example the US sets is usually the precedent that other countries follow. And with the positive action, the US could take towards addressing climate change, other countries aligned with the US diplomatically, economically, and financially will most likely follow suit.

IH: What climate issues are local to your area?
GS: In my local area, we vastly see issues with pollution as a whole, whether that be air and water pollution from manufacturing facilities plastic pollution from neglectful individuals and companies that affect the wildlife and nature around my community. On a day-to-day basis, we're also witnessing the changing climate as weather and temperatures have become more erratic and worse in recent years, causing; flooding, erosion, and damage to infrastructure.

IH: How can the US climate movement be more in tune to the climate movement in other places in the world?
GS: I definitely feel that the US climate movement needs to help elevate the voices of individuals who are already experiencing the direct effects of climate change within the US. Especially when it comes to BIPOC communities that have been historically segregated and ignored throughout American history. The US desperately needs to focus on addressing the internal issues with race, which will be seen more prominently as the effects of climate change worsen.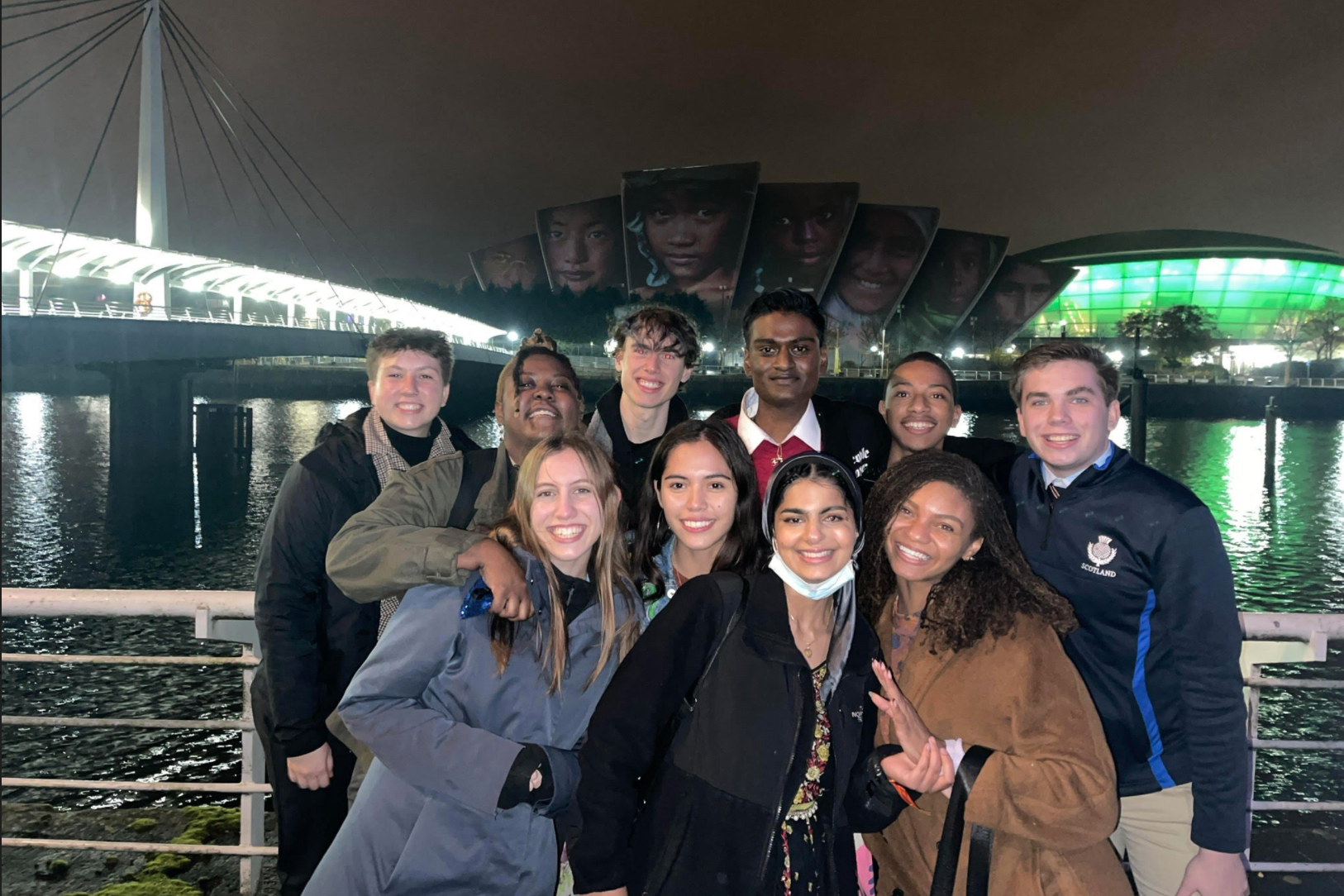 IH: Why do you think young people are crucial to the climate movement?
GS: Young people and generations are most crucial to the climate movement as we are the individuals who will be at the brute front of things when we see the worst impacts of climate change.

IH: How can officials better work with young people on climate action?
GS: Politically elected officials and government officials can better work with young people and youth-led organizations by enacting the laws and enforcements needed to ensure that we are entitled to a future where we don't experience the absolute worse effects of climate change. Officials can also help by giving funding towards greener, sustainable, and more environmentally friendly solutions for all means of daily life which are currently heavily industrialized and directly or indirectly affect climate change. Another means in which they can better work on climate action is by giving financial aid and helping the mostly BIPOC communities worldwide, which have already been drastically affected by the beginning effects of climate change.

IH: Who are some of your climate heroes and why?
GS: In my eyes, some of my climate heroes are Alaina Wood, Alexandria Villaseñor, and Aliya Hirji. These three women have been highly influential to my activism in the past couple of years as they have helped me understand my values with the environment. Still, also they have taught me to understand a lot of the present and fronting situations within climate change that, as someone who has an advantage in the unfair and inequitable systems that are still present in society, wouldn't directly notice. They've each taught me really vital things about social media and how I can use my voice on the local stage and the international stage.

IH: Anything else you'd like to add?
GS: Anyone can help spread awareness towards climate change. It doesn't matter when or where you do it; as long as you spend time to help influence and make social, political, and equitable change, that is what matters.
Photos courtesy of Gregor Sharp.
Answers may have been edited for length.
Want to read more? Check out the ACE Blog!