How can gen z support each other during the climate emergency?
Indy Howeth
|
December 21, 2021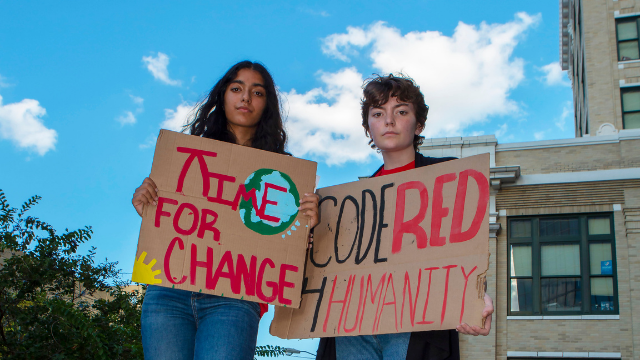 My Generation is in crisis.
We're the first generation to face the possibility of an uninhabitable planet within our lifetimes. Although my generation is the least responsible for the man-made pollution causing climate change, our jobs…our homes… our families… and our future are being impacted the most.
At 16, my family and I were forced to escape one of the largest fires in California's history in the middle of the night. We packed up and left quickly because any hesitation could have cost us our lives. That day I realized that politicians' hesitation is costing lives – and as lawmakers continue to refuse to take action against climate change, we must not hesitate to fight back in full force. 
When it was safe to return home, I knew I had to take action. That's when I heard about ACE and joined the ACE Youth Action Network– more than 800,000 young people just like me taking on life-threatening pipelines, big corporate polluters, and local politicians who refuse to take action on the climate emergency.
I'm sharing my story with you in the hopes that you'll join me in giving to ACE before the end of the year. Whether you're an adult who can donate $100, $1,000 or more… or a young person just like me who is able to give $5 a month… we all have the power to invest in a future safe from climate chaos, free from environmental injustice, rich in biodiversity and prosperous for all. And if you give before the New Year, your gift will be DOUBLED thanks to a special donor!

Your gift today will help recruit young people just like me into the climate justice movement! Each $25 donated recruits about 12 new youth climate activists into the ACE Youth Action Network, thanks to a special donor who will be matching all gifts (up to $150,000) until December 31st.