The Youth Climate Movement at COP26
Raquel Martinez
|
November 9, 2021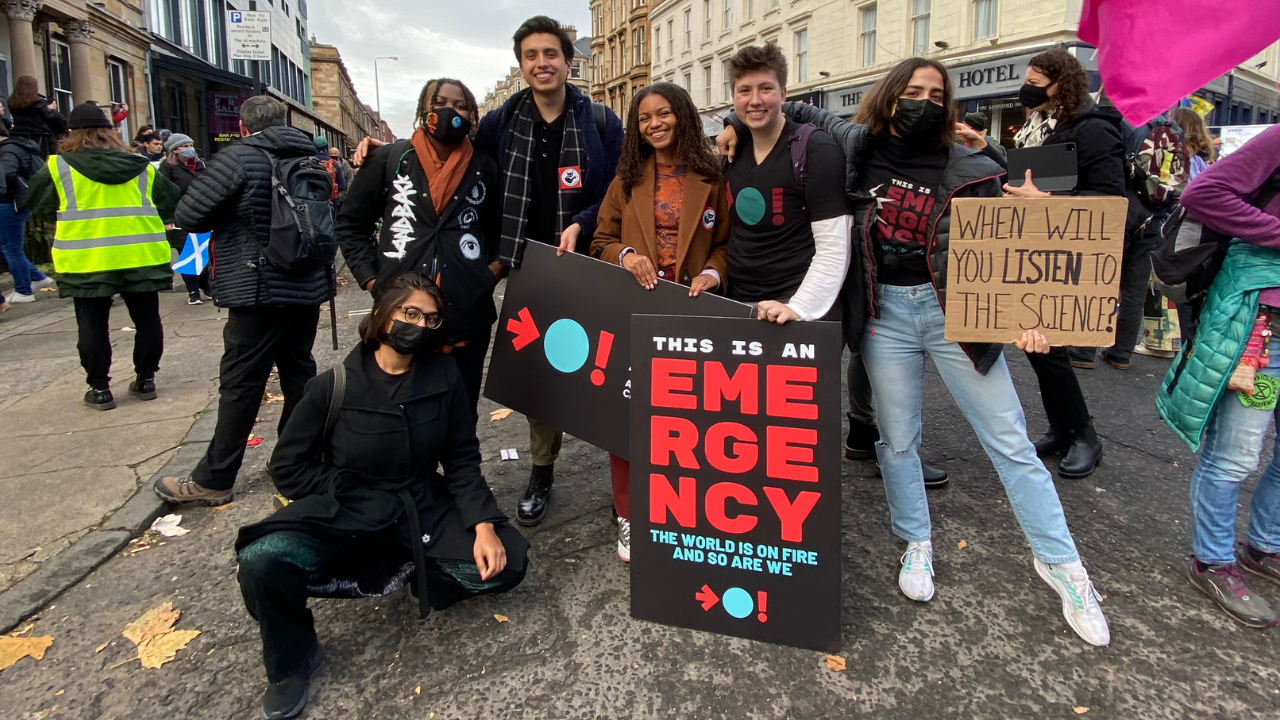 "What do we want? Climate Justice! When do we want it? Now!"
The chants reverberated and cycled through the crowd: A sea of young faces in a fight they've been practically thrown into. This isn't the first – or certainly, the last – time young people have made their voices heard in this movement. 
The Youth Climate Strike organized by Fridays for Future Scotland had tens of thousands of participants who took to the streets of Glasgow during the 26th United Nations Conference of Parties to call out the very same world leaders and elected officials gathering at these large conferences for failing to meet the moment with the sense of urgency it begs for. For failing to step up and take the bold actions necessary to avert the rapidly worsening impacts of this climate emergency. Though it was a designated Youth Day at COP26, the irony in the lack of young faces at the conference has spoken volumes. So, what have young people done in response to closed doors and decisions made at the hands of elected officials far removed from the reality of their struggles? They did what they do best: They mobilized. They gathered by the thousands through the heart of Glasgow, leaning on each other and finding strength in numbers. Arm to arm, protest sign to protest sign, drum to beating drum — onward they marched.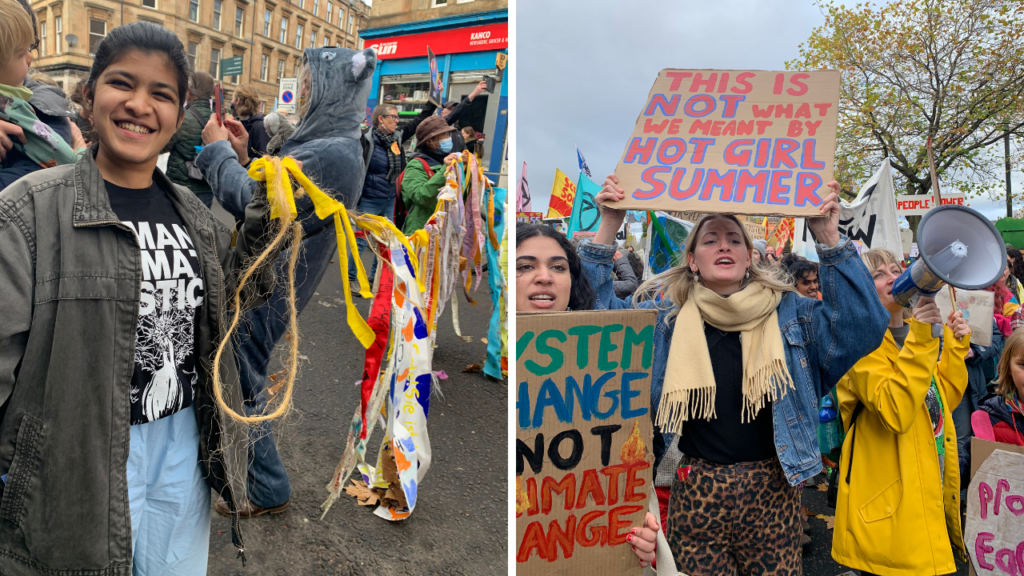 "Show me what democracy looks like – THIS is what democracy looks like!"
The rush of being surrounded by supporters of the movement, young and old alike, was an indescribable feeling. Seeing children moving in groups, blowing on whistles and banging on pots and pans, chanting with all of their might moved me. I was filled with an overwhelming sense of pride for the coming generations – relief, even, in knowing that young people are advocating for themselves and regardless of the obstacles they face, they plan to relentlessly continue doing so.
I was also filled with an inevitable sense of grief. This isn't a mess they should be cleaning up after. They've inherited the aftermath of the prior generations' actions, and as if that weren't enough, the generation at fault seems to be ignoring young people's calls for help. It's disheartening to see our youth demanding climate action time and time again only to have their calls fall on deaf ears — as if screaming right into a void.
I have no doubt young people will prevail. There's no denying their electric energy that fuels them in the fight, the breadth of knowledge they have on the climate crisis, and the strong community they've built within this movement. This is the exact formula that breeds resistance and allows them to persevere in the face of this crisis. After all, we've seen the ways in which young people have initiated and led movements in the past that have led to change — this is no different.
However, the clock is steadily ticking just as relentlessly — if not more. Time is unforgiving, and while our elected leaders sit and playhouse in their ivory towers, taking flights on private planes and making false promises, young people are bearing the brunt of their actions – or lack thereof – on the ground, fighting for their lives. 
The call for action is loud and clear if you just listen to them: This is a climate emergency. It's now or never.