Climate Emergency 101
Victoria Whalen
|
October 19, 2021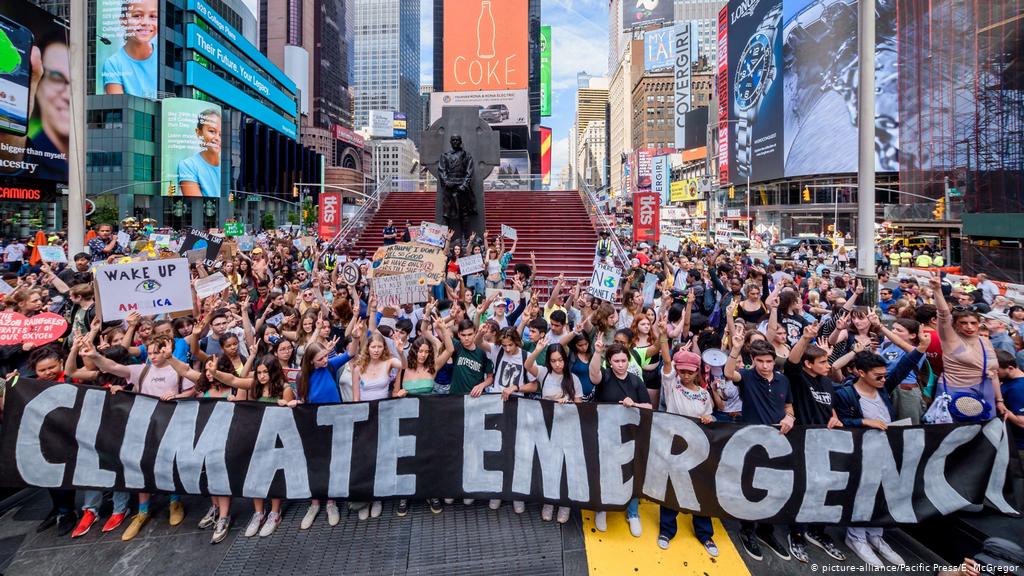 The consequences of climate change are affecting us everyday. We are now experiencing hotter heat waves, deadlier hurricane seasons, rivers drying up, air pollution destroying our health, and so much more. It's time to sound the alarm and declare a national climate emergency. We need to raise our voices and let our government officials know that it's #NowOrNever.
What does it mean to declare a "Climate Emergency"?
A declaration is a formal government action in the form of a resolution, bill, or executive order that acknowledges a crisis. The purpose of a Climate Emergency is to acknowledge both the science and politics behind the climate crisis. The goal is to amplify the need for bold and immediate climate action as well as hold elected officials accountable for creating climate action plans and resilience strategies.
Climate change is real and is being exacerbated by human activities. A national climate emergency would bring the climate crisis to the forefront of legislative activities. This power could amplify renewable energy systems, potentially block/shut down pipelines, create greenhouse gas emission taxation, and the list could go on and on.
Who can declare a climate emergency?
President:
Under the National Emergencies Act of 1976, the President of the United States has the power to declare a national emergency. An example of a national emergency would be: former President Trump's declaration concerning the Novel Coronavirus Disease. When a national emergency is declared, the issue is raised and the President is able to gain access to the necessary emergency powers.
Congress:
The United States Congress has the ability to create and pass climate emergency resolutions. When they create and pass these resolutions, its purpose is to put pressure on the Presidential administration to enact a national climate emergency.
State/Local:
State and local governments also have power to create and pass their own climate emergency resolutions that put pressure on local elected officials. The purpose of this is to show the urgency and need for climate work on a regional scale.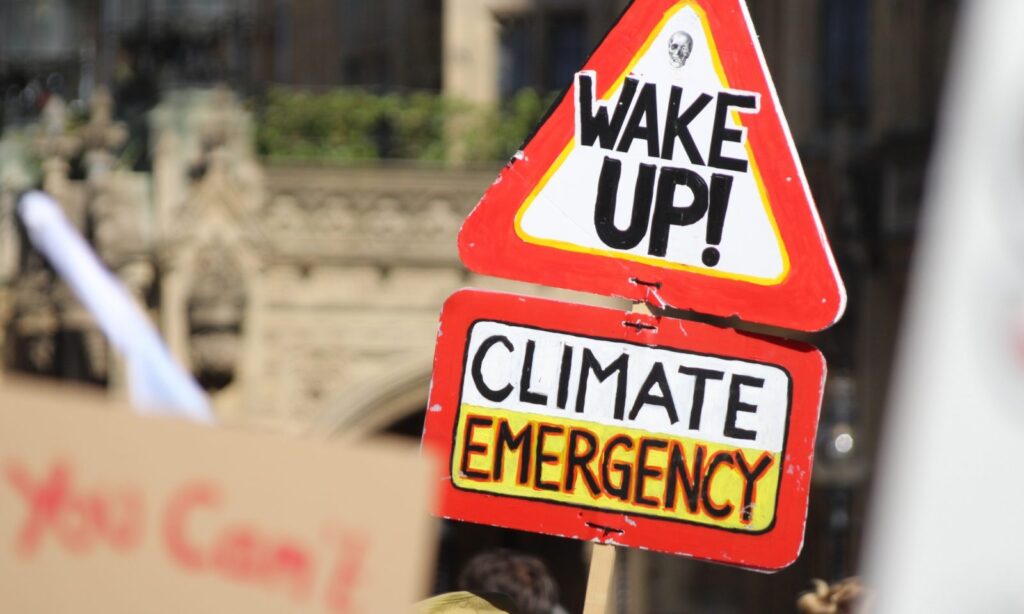 Why now?
We are in unprecedented times. Every day there is a new article discussing sea level rise and its impacts on island nations, or an article about the newest wildfire ravaging our forests and communities. It's now or never. Currently, there are over 100 local, state, and tribal governments that have declared a climate emergency in the United States. We must act now to save the planet and protect our future generations. Declaring a climate emergency now will shift the narrative that climate change is real and it's impacting everyone and everything.
H.R. 794
H.R. 794, also known as the National Climate Emergency Act of 2021 is a current house bill introduced by Rep. Earl Blumenauer (D-OR3) that would require the President to declare the current climate crisis as a national emergency. This bill also outlines the steps the President can take to address the climate crisis while focusing on an environmental justice aspect.
Not only that, it would require the President to submit a report one-year after the enactment that details the specific actions taken to help restore the planet and our communities. This can look like a number of things such as:
Investments in large scale mitigation and resiliency projects
Upgrades to public infrastructure
Modernization of millions of buildings to cut pollution
Investments in public health
Protections for public lands
Regenerative agriculture investments that support local and regional food systems
Our time is up. Our critical window of opportunity to sound the alarm is quickly closing—it's NOW OR NEVER. #NowOrNever is a campaign to urge elected leaders at all levels of government to declare a climate emergency immediately.
This campaign uses creative tactics to put direct pressure on our elected leaders and leverage the moral authority of young people. We'll amplify youth voices and stories that move our communities and our elected officials to take action. Young people are uniquely positioned to influence friends, family, and elected leaders and build the grassroots power we need to pass climate emergency declarations in cities and towns across the country.
Ready to help sound the alarm? #NowOrNever is a growing coalition of partners that includes: Action for the Climate Emergency (ACE), Climate Emergency Advocates, Fridays for Future U.S., Power Shift Network, FL Student Power, GreenFaith, Our Climate, CLEO Institute, and The Story of Stuff Project.
Demand Congress to Pass the National Climate Emergency Act of 2021
The world is on fire and so are we.
Right now, Congress is discussing whether or not to pass H.R. 794, the National Climate Emergency Act of 2021. This legislation gives a directive to the President to declare a national climate emergency under the National Emergencies Act. Declaring a climate emergency would provide Congress and the President with access to the emergency resources necessary for fast-tracking our response to the climate crisis.
That's why we want to ask you to sign our petition and ask your representatives to vote yes on H.R. 794! The world as we know it is running out of time. This declaration will hold our leaders accountable to pass bold and immediate climate crisis legislation.
Will you sign our petition today?
Want to learn more? Check out the #NowOrNever Campaign
Want to read more? Check out the ACE Blog.