ACE INTERVIEW: Tonyisha Harris on Conservation Work in Illinois
Raquel Martinez
|
August 28, 2021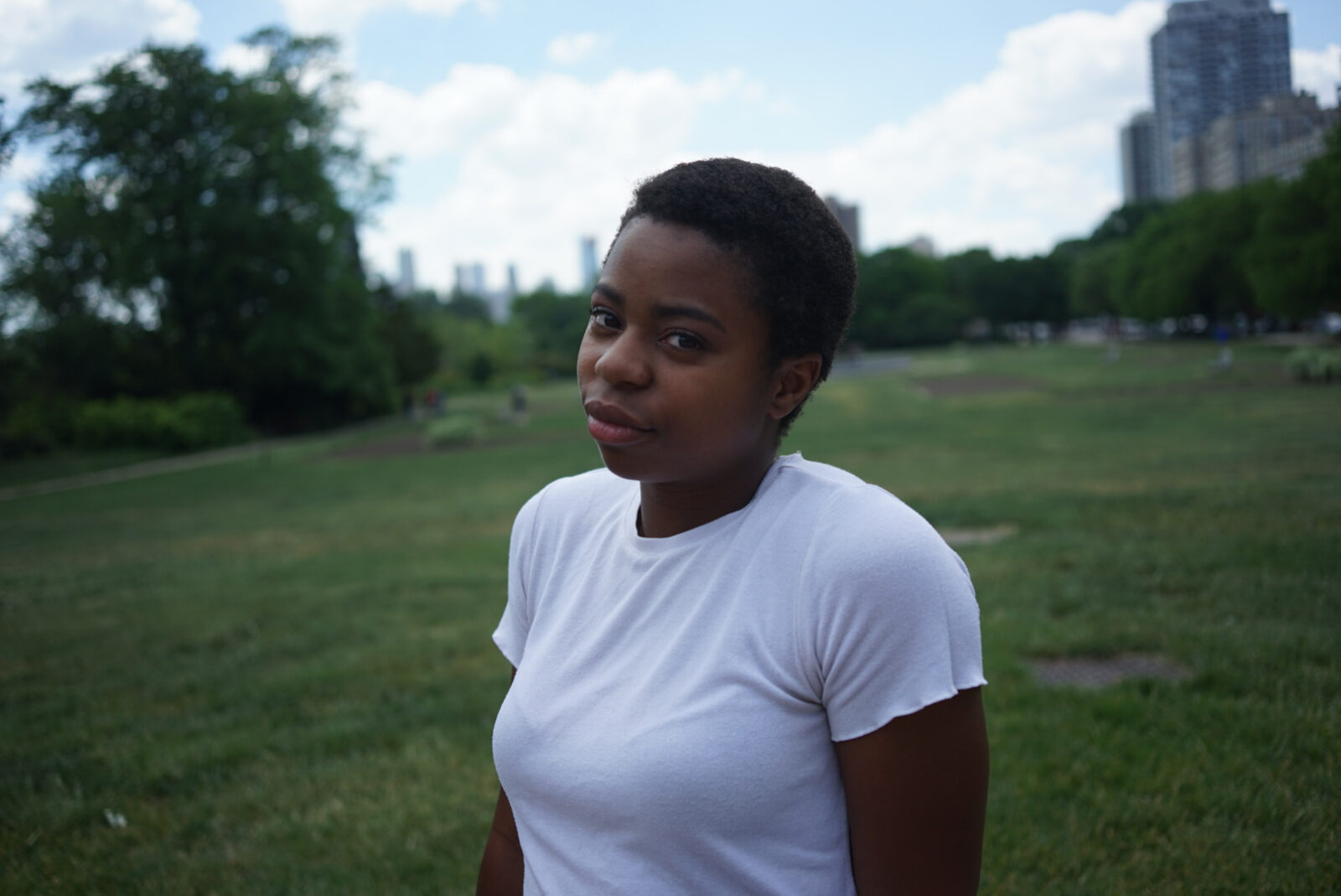 ---
Tonyisha currently serves as the Chicagoland Conservation Manager at the Illinois Environmental Council (IEC). Beginning in September 2019, she has worked with the energy, conservation and Chicago teams on facilitation, organization, legislative education and policy development.
Tonyisha is a Doris Duke Conservation Scholars Alumni and previously worked for the National Oceanic and Atmospheric Administration researching the effects of nutrient loads on the western basin of Lake Erie and for the Huron River Watershed Council as the Communications and Field Intern. Tonyisha was awarded her Open Water Scuba Dive certification in the Galapagos Islands.
She earned a bachelor's of science with honors in Environmental Science from Loyola University Chicago. She enjoys singing karaoke, reading books and playing video games in her free time. She recently launched Life by Tonyisha, a personal and lifestyle blog about identity, mental health, environmentalism and more from the perspective of a Black woman.
---
Raquel Martinez (RM): When did you first learn about the climate crisis? What was your immediate reaction?
Tonyisha Harris (TH): My high school biology class was my introduction to the climate crisis. My teacher taught us more environmental science than biology and never missed a beat to bring it into the discussion. At the time, 14 year-old me couldn't comprehend the willful ignorance and negligence of society to destroy the planet – we live here! Furthermore, climate change disproportionately impacts communities of color and low-income communities, which is my home neighborhood of South Shore in a nutshell. I was angry that this issue was being brushed off and communities like mine and people like me were suffering from a crisis we had little involvement in. This class fostered a loving relationship with nature — we had animals and a greenhouse — and I began to search for ways to combat the climate crisis because I wanted a planet for this relationship to prosper while protecting vulnerable populations.
RM: How did you first get involved in the climate movement?
TH: Action for the Climate Emergency (ACE) gave a wonderful, engaging presentation at my high school and provided a soft introduction to activism. I think I stepped into my role as a youth activist, however, once I started college. I joined the Student Environmental Alliance (SEA) and participated in numerous campaigns and education events. Most notably, I was involved in the divestment efforts at Loyola and created the "A Place at the Table" campaign, an effort to break silos between majors and the climate movement, increasing the diversity of environmentalists and creating a welcoming and inclusive environment for BIPOC people. My favorite forms of activism are writing (I do have a blog after all) and public speaking. I reconnected with ACE my senior year and they published a video about the Impact of Air Pollution in Chicago.
IEC provided an opportunity to take my activism to the next level by allowing two youth actions at the state level. Not many people like me can say they have given the Governor of Illinois a mailbox filled with rain conditions from youth across Illinois to pass equitable climate legislation now, or even given the governor a photo banner as used in action to pass a clean energy jobs Act.
Some of the publications I've made so far:
Loyola's Moral Obligation to Divest from Fossil Fuels Outlined in Jesuit Values
The Hidden Duties for People of Color in Environmental Science
Green Profiling: When Open Spaces Aren't Open for All
RM: Could you tell us about your work with the Illinois Environmental Council and conservation as a whole?
TH: I've been at IEC for about two years and currently serve as the Chicagoland Conservation Manager. My goals are to empower legislators to become environmental champions and advocate for pro-environmental policies, educate communities about civic engagement, and increase green space across Chicagoland. This involves becoming knowledgeable on land use and zoning laws, meeting with City Council members and legislators, and robust community engagement to create equitable and community-driven policies.
One of my biggest projects is convening and organizing the Illinois 30×30 Coalition – a collaboration of environmental, community, faith-based, environmental justice organizations and businesses working towards aligning Illinois with Biden's Conserving and Restoring America the Beautiful Campaign that aims to conserve 30% land and water by 2030.
RM: What do you see for the future of Illinois when it comes to conservation?
TH: Illinois was once a conservation leader prior to an 80s budget impasse. I think that with the efforts of environmental and community organizations across Illinois, Illinois can reclaim that title. We have 309 state parks and over 475,000 Acres of recreational land ripe for sustainable management and recreational opportunities. Illinois and Chicago have a rich conservation history that I find fascinating and believe should be taught to others to change community perspectives about conservation. I'm working towards an Illinois in which agencies such as the Illinois Department of Natural Resources are fully funded, open space is easily accessible across Illinois, including in a big city like Chicago, and BIPOC people can safely enjoy the outdoors. Furthermore, Illinois employs nature-based solutions to combat the climate crisis and address other pressing needs across the state.
RM: What role do you think young people play in the climate movement?
TH: I think young people are building the most equitable and inclusive climate movement that this world has ever seen. We have grown disillusioned with the status quo and tired of the ignorance and bigotry from our predecessors in the name of protecting the environment. We are creating an energetic, inspiring, and social justice-oriented climate movement that understands the intersections of climate justice, social justice, and racial justice. We refuse to let things continue as normal or regress. Young people are inheriting the climate crisis and other problems caused by generations before us and we will not be silent. We are the energy and social change that the climate movement needs to be successful. Young people will make the climate movement successful.
RM: What are some of the successes and struggles you have experienced in your conservation work?
TH: Transitioning from the energy team to conservation has been arduous because I am acclimating to a new space and new partners while also building out my work plan. My science background means that I am educated on climate issues seen in conservation work, such as nutrient runoff, but I am continuously learning about Illinois-specific programs and policies that I didn't cover during my time in college. This means that I have a lot of one-on-one meetings with our partner organizations and I have a full dry folder of reading materials so I can get up to speed and become just as knowledgeable as the wonderful team I work with.
Conservation is often de-prioritized when it comes to budget; funding remains a top priority and solution to the issues that we are facing but it's a struggle to get it in a budget and a way that can adequately fund the agencies that need money. Thankfully I am building relationships in the space and becoming a trusted voice on conservation and my field of work intersects with other areas of interest such as water and energy, so I am able to collaborate across teams. I also quite enjoy building out my own projects and campaigns. It's provided a lot of agency to my job and IEC.
Young people are inheriting the climate crisis and other problems cause by generations before us and we will not be silent. We are the energy and social change that the climate movement needs to be successful.
RM: What are some tips you could provide young people who are looking to follow a similar path in conservation as you have?
TH: Networking, networking, networking. It's a funny story about how I got my job — I never applied for it. I spoke at a youth panel that I was invited to by a case and someone offered me an interview in the audience. I make connections in almost every space I'm in because I'm eager to learn from other people and you never know what opportunities might arise from fostering those relationships. I encourage young people to find paid internships which is no small feat in the conservation world. I am aware that not every person can accept an unpaid internship and many environmental internships are unpaid or volunteer. I would remain educated on the issues and how nature-based solutions to climate are being utilized where they live to make the connections to how to combat the climate crisis.
Studying abroad was also a life-changing experience for me and I encourage young people to find opportunities to travel to other places to understand the different states of conservation and community interaction or involvement with it.
RM: Who are some of your favorite youth activists and/or conservationists and where can we find them?
TH: Adelina Avalos with the Illinois Youth Climate Movement and Dejah Powell with the Sunrise Movement.
RM: How can individuals support your work?
TH: Sign up for the IEC newsletter and follow IEC on Facebook, Instagram and Twitter!
RM: Let us know if there's anything else you'd like to share!
TH: Follow Life By Tonyisha on Instagram, Facebook, Medium and Pinterest!
---
All photos courtesy of Eva Jones.
Answers may have been edited for length.
Want to read more? Check out the ACE Blog!