A New Name and a New Look to Meet This Moment…
Leah Qusba
|
August 24, 2021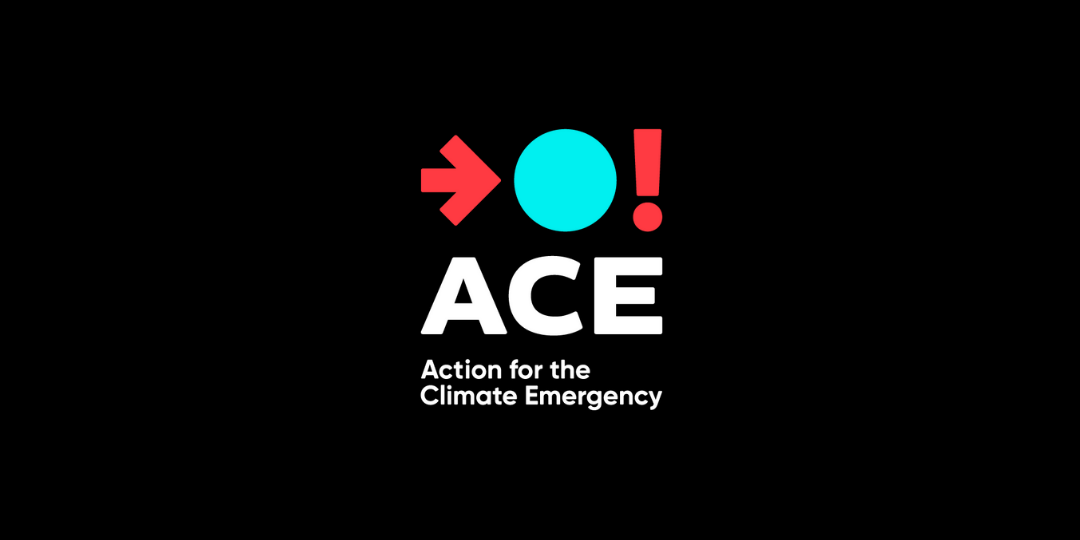 The climate emergency is here. The world as we know it is running out of time and the window for small, incremental action has closed. Instead, we need an emergency-level response to avert climate catastrophe—and leaders with the courage and mandate to take bold action. Our critical window of opportunity to sound the alarm is ever-narrowing and the time to act is NOW.
We are meeting this moment with boldness and have changed our name to Action for the Climate Emergency (ACE) to better reflect the full breadth of our work.
Our evolved mission is to educate, inspire and support young people to lead the fight for their future. We achieve our mission by reaching tens of millions of young people with our programs each year, training a new generation of leaders, amplifying youth voices to shift the narrative, and increasing diverse youth participation in our democracy.
ACE was founded in 2008 with the visionary (and at the time fringe) belief that to halt a global crisis, the climate movement needed the engagement of young people. Back then, we were told again and again that young people were not a priority because they couldn't or wouldn't vote, and couldn't be organized. How times have changed. With the failure of our leaders to act and an explosion of youth activism and visibility within the movement, our outlying belief in the power of youth is now common knowledge—and to many, our best source of hope
We believe that ACE has a critical role to play in growing the power of the movement by amplifying the voices and values of young people. When young people call for climate justice, they do so with the moral authority of a generation that will have to live with the choices our leaders make today. Youth voices are not the only ones needed in the global climate movement, but without the power of youth, we simply cannot win.
Our new brand identity and evolved name will better support our organization to sound the alarm on the climate emergency at a new level of scale and impact, and to exponentially increase the most effective and targeted aspects of our work to tip the scales. But, we can't do it alone and we need your help.
As we celebrate everything we've achieved together since 2008, we also recognize the long path ahead. In just a few weeks, we will be releasing our new 2021-2024 Strategic Plan that will chart the course for our work through the end of 2024. One thing is clear: we have no time to lose. Please consider supporting this next leg of our journey by making a donation today.
Stay tuned for more updates and thanks,
Leah Qusba