ACE INTERVIEW: William Morris on Faith and the Climate Movement
Raquel Martinez
|
July 9, 2021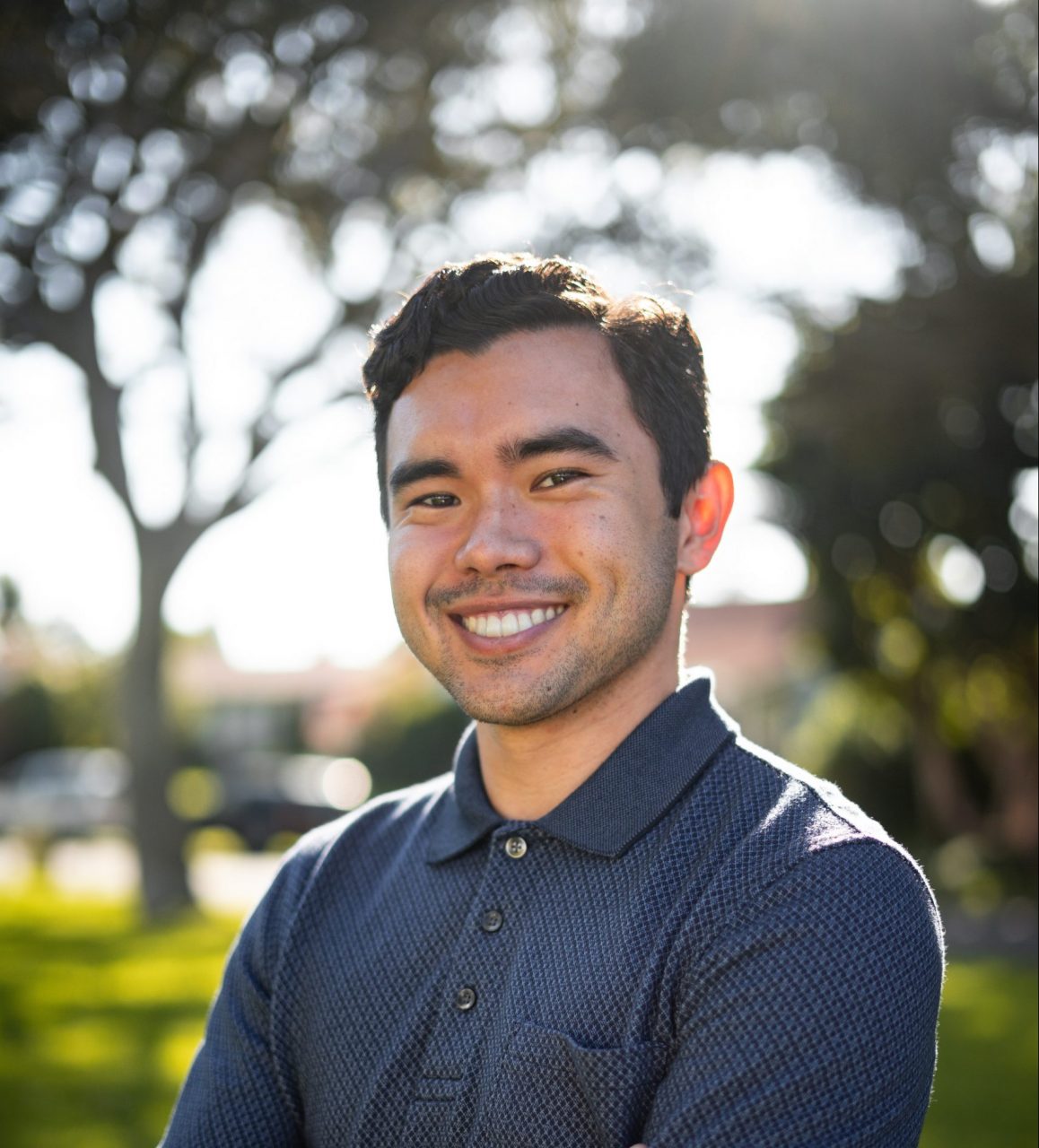 ---
William Morris (he/him) is a 25-Year-old climate activist located in Torrance, CA. He holds his degree in environmental science with an emphasis on ecological restoration from Humboldt State University. William works with Young Evangelicals for Climate Action (YECA) serving first as a field organizer and is now on their steering committee. He volunteers with The Climate Reality Project and is chair of the Los Angeles chapter's Faith-based Communities Committee and is also involved with Extinction Rebellion Los Angeles. William spends his time engaging with faith communities, schools, universities, and organizations around the topics of faith-based climate justice and education.
---
Raquel Martinez (RM): How did you first get involved in the climate movement?
William Morris (WM) : For me, it began in high school. Our school was lucky enough to have an environmental science AP class that I enrolled in. I already had a love for science and was looking forward to the class but our teacher Mr. Estabrook went above and beyond. His passion and teaching style made the class approachable and fun. That class was the first time I really learned about climate and how humans were affecting it. Because of that class, I knew I wanted to study environmental science in college.
Once there I began to stall out thinking that learning about the climate crisis was my way of taking action and that knowing about it was somehow enough. Thankfully the spark was reignited due to the "March for Science" that happened in 2017. It was the first protest/rally I had ever attended and I was inspired by all of the people who came together while marching and raising their voices. From then on I knew that my response to the climate crisis had to be embodied and I seek to do that every day.
RM: How does your faith inform your activism?
WM: My faith is inseparable from my activism. The earth and everyone (plants, animals, humans, etc.) on it are infused with spirit. They/We all have a purpose and reason for being. Living in reciprocity with the earth is an essential spiritual practice and way of life if we want those who come after us to inherit a habitat world. Every single faith tradition, whether in their scriptures or oral histories, has teachings and practices around caring for others and caring for our common home.
When people respond to a crisis with their morals, values, faith, and beliefs it can push them to take far more action than they ever thought was possible. Responding to the climate crisis is both an act of faith and faith in action.
RM: What have you found is the most effective way to use social media as an educational tool?
WM: While there is much to be said about social media, one of the great benefits is that it connects us to people all over the world. I think many people can often feel alone when it comes to a sense of urgency in responding to the climate crisis. With social media you can find community and be supported and encouraged. Not only can you find community but also learn and grow with them. There are so many people and organizations who have accessible, informational posts and resources. You are able to learn and educate others no matter where you are. Speaking to your own context and experiences are the most effective because no one is exactly like you.
RM: What has your experience as a Christian activist within the climate movement been like?
WM: The experience has been a mixed bag for sure. When interacting with people who aren't Christians it's quite pleasant. Everyone is very welcoming and wonders why more Christians aren't involved and I share their sentiment.
When interacting with Christians it can be a toss-up. For many what I'm saying and doing fills a void their churches/leaders fail to fill in talking about a faith response to the climate crisis. For others, they have politicized the climate crisis and I am seen as someone to be avoided or who is trying to lead people astray. So whether I'm walking into a congregation or just a conversation with a Christian I always have to carefully gauge where they are in order to give a measured response.
RM: Could you tell us about Young Evangelicals for Climate Action (YECA) and your involvement with the group?
WM: Absolutely. At YECA, we are young Christians around the United States coming together and taking action on the climate crisis because of our faith not in spite of it. We seek to mobilize our generation of Christians, influence senior Christian leaders, and hold our elected leaders responsible. I began working with them as a field organizer in March of 2020, a week before everything shut down due to the spread of the pandemic. Having to do outreach and awareness-raising looked different from normal so being flexible was a necessity and gatherings were out of the question.
Despite all of us having to stay at home, the climate crisis wasn't taking any days off. Social media and virtual engagement became key throughout the past year. While YECA is nonpartisan we are still very politically active. That is a realm where many young Christians have not tread before so we provide them with education, community, and resources to feel empowered and get involved when it comes to things like elections and legislation where the climate is involved.
Responding to the climate crisis is both an act of faith and faith in action.
RM: Congratulations on your feature in Rolling Stone Magazine! What is it like to gain recognition in the climate space stemming from that intersection between climate action and faith?
WM: Well I'm pretty introverted so all the attention feels strange haha. It is definitely a surreal feeling seeing people like Dr. Katharine Hayhoe and others I look up to post about it. I'm glad that the piece exists in such a big publication because it gives a certain validity to the work being done in the eyes of many people who otherwise may not take it very seriously. It also spreads the word and raises awareness about faith and climate action much further than I could have myself. I've had many people reach out and tell me they used the article to start a conversation with other Christians about climate action and faith. It is something that can be pointed to and say, "Hey, this intersection exists, is important, and we need to be talking about it and acting on it too."
RM: What are some tips you'd share for individuals looking to create an online presence focusing on aspects of the climate movement while tying it to their faith?
WM: Your voice is important and we need to hear from you. Your beliefs and values on how we are interconnected with the earth are a necessity. The more diverse our views are towards caring for our home the better we are in creating a society that shifts away from extraction and exploitation to one that treats everything on earth as sacred. Bring those beliefs to onlines spaces, bring your uniqueness and your voice. There are things about who you are and what you've experienced that speak to people where they are at and empower them to take action. By simply using the voice you have there will be people online who respond to that.
RM: Who are some of your favorite youth activists and where can we find them?
WM: There are far too many to name and if I listed them out we would probably be here all day haha. My favorites are youth activists who are active in the Los Angeles area bioregion since that is where I live. It is encouraging to see what is going on locally and how I can be involved. I'd encourage people to check out youth activists that are local to them. Listen to them, amplify their voices and see how you can help and get involved.
RM: How can individuals support your work?
WM: One way is by connecting me with any faith communities you know and sharing the work I do. There are a lot of Christians who have no idea that this intersection of faith and climate action exists. Many times I hear from people that I'm the first person they've ever met who does this. My goal is to never hear that again. Also if you or someone you know wants to support the work I'm doing, they can donate to my Venmo @William_Hayao since this is what I do full time.
RM: Let us know anything else you'd like to share!
WM: Christianity in the United States, like many other things, has largely been co-opted by empire and capitalism. Domesticated and anesthetized, going from a faith that threatened oppressive structures and challenged Roman colonial rule to becoming chaplains for the empire itself and enabling its spread. Despite all of this, faithful remnants of people have always remained who have resisted this unholy alliance, spoken truth to power, and stood up for fellow human beings and our earth. These are people who we can draw inspiration from, those who always did what was right and challenged the powers that be no matter how much it cost them. In our pursuit of justice we warm ourselves by fires that we did not light. Lean into those who have come before us when you need encouragement and hope. We are not the first and we will not be the last.
---
All photos courtesy of William Morris and ACE.
Answers may have been edited for length.
Want to read more? Check out the ACE Blog!
Join

our Youth Action Network