ACE INTERVIEW: Jessica Zubia Calsada on Being a Latinx Activist in the Climate Movement
Raquel Martinez
|
June 25, 2021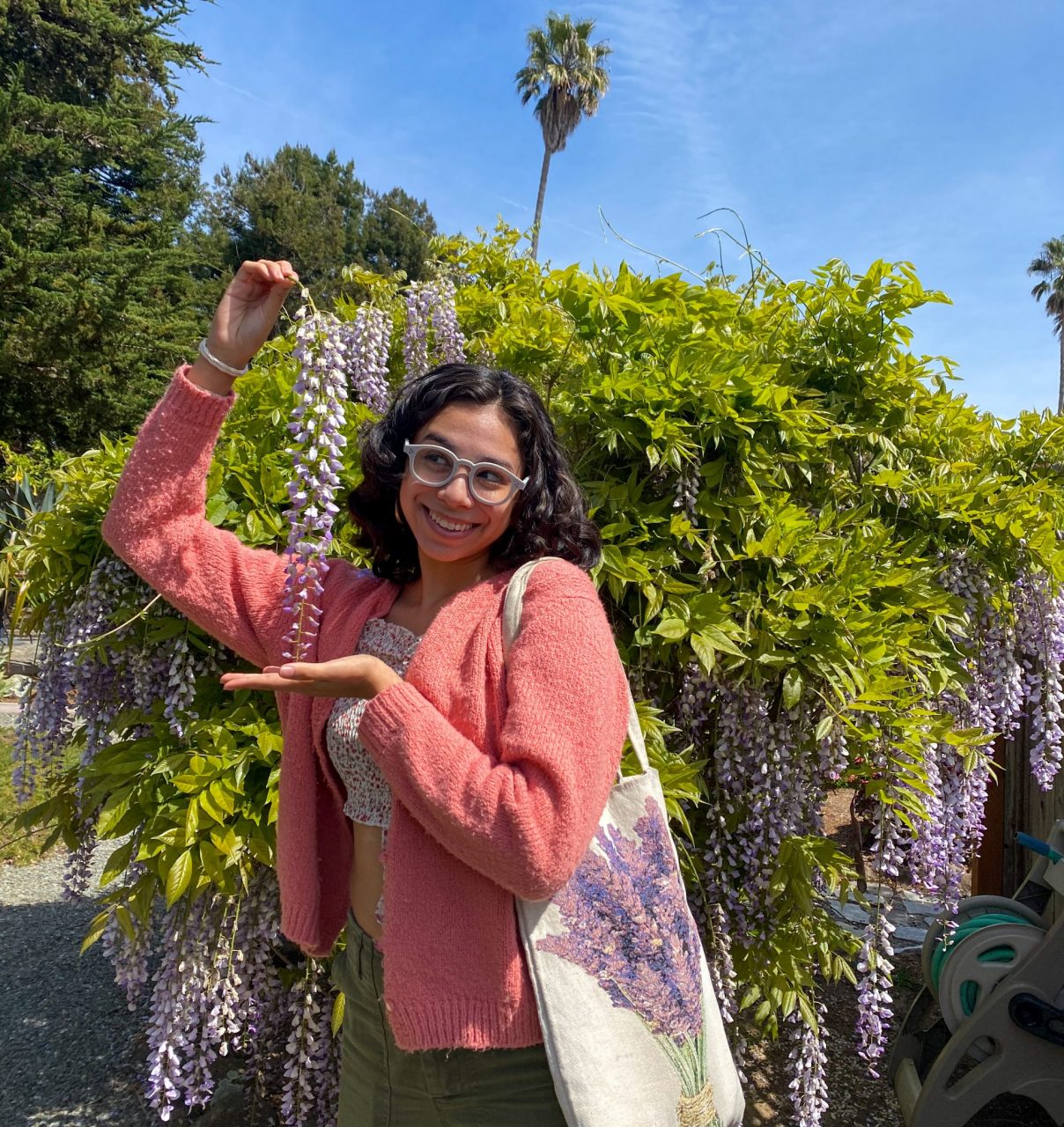 ---
Jessica Zubia Calsada (she/her) is a 22-year-old digital content creator, organizer, and a self-proclaimed vegan chef. On her platform, @plantawhisperer, Jessica strives to highlight the intersections of veganism, environmentalism, and liberation through artistic graphics and storytelling. Born and raised in Los Angeles, California, she started her environmental advocacy in high school as she witnessed massive amounts of food and plastic in the garbage after every meal and began to research the benefits of composting on campus.
She recently graduated from the University of California, Santa Cruz where she double majored in Community Studies and Environmental Studies with a concentration in Global Environmental Justice. In college her studies focused on food sovereignty, reproductive justice, and environmental racism. Since graduating in March 2021, she is able to spend more time creating content on thrifting, vegan recipes, and environmental advocacy.
---
Raquel Martinez (RM): How did you first get involved in the climate movement?
Jessica Zubia Calsada (JC): I went vegan when I was 16-years-old, after I learned about the environmental impact of the meat and dairy industry. I was so eager to get involved in the climate movement to help my local community and started attending my high school's sustainability club meetings once a week during lunch. I love learning outside of the classroom and the club opened new opportunities for me to contact a local organization called Tree People to conduct a waste audit! I didn't even know what a waste audit meant and a few weeks later I was working with the EPA and Tree People to collect food waste during lunch. From this waste audit, my high school began to implement practices to minimize waste but there were always larger and systemic changes necessary to eliminate food waste for good. This experience definitely jump started my involvement in the climate movement because I saw the impact I can have on my community at such a young age.
RM: When did you decide to start using social media as a tool for your advocacy and what led you to that decision?
JC: I created @plantawhisperer in July 2020 because I wanted a creative outlet to share the knowledge I gained from college in a way that was accessible and simplified. The mainstream perception of environmentalism was dominated with scholarly articles and white narratives. Environmental education should be accessible otherwise it does not benefit the communities most at risk! I have worked with a few nonprofits before I started and gained experience working with platforms like Instagram. I thought, if I can use social media for nonprofits to spread information and educate people, then I can do it for myself and create my own platform!
RM: What have you found is the most effective way to use social media as an educational tool? (Love your infographics, by the way!)
JC: I really love storytelling and creating graphics! For me, I like to mix up my content between vegan recipes, outfit pictures to show off my thrifted fits, and educational graphics. When I create graphics, I try to create content that is easy to read. I always say that if I cannot explain these concepts to my mom then I need to do better. What is the point of creating content that highlights BIPoC if I cannot even explain it to my own family? I will have my mom read my infographics or watch my Instagram Reels and she will give me her feedback which I really appreciate!
As for storytelling, I usually share my experience as someone that is unlearning the mainstream form of environmentalism that promotes capitalism as a way to buy your way toward sustainability. In sharing my experience, I hope to explain that capitalism and white supremacy have no place in the environmental movement and we must unlearn these ideas to move forward.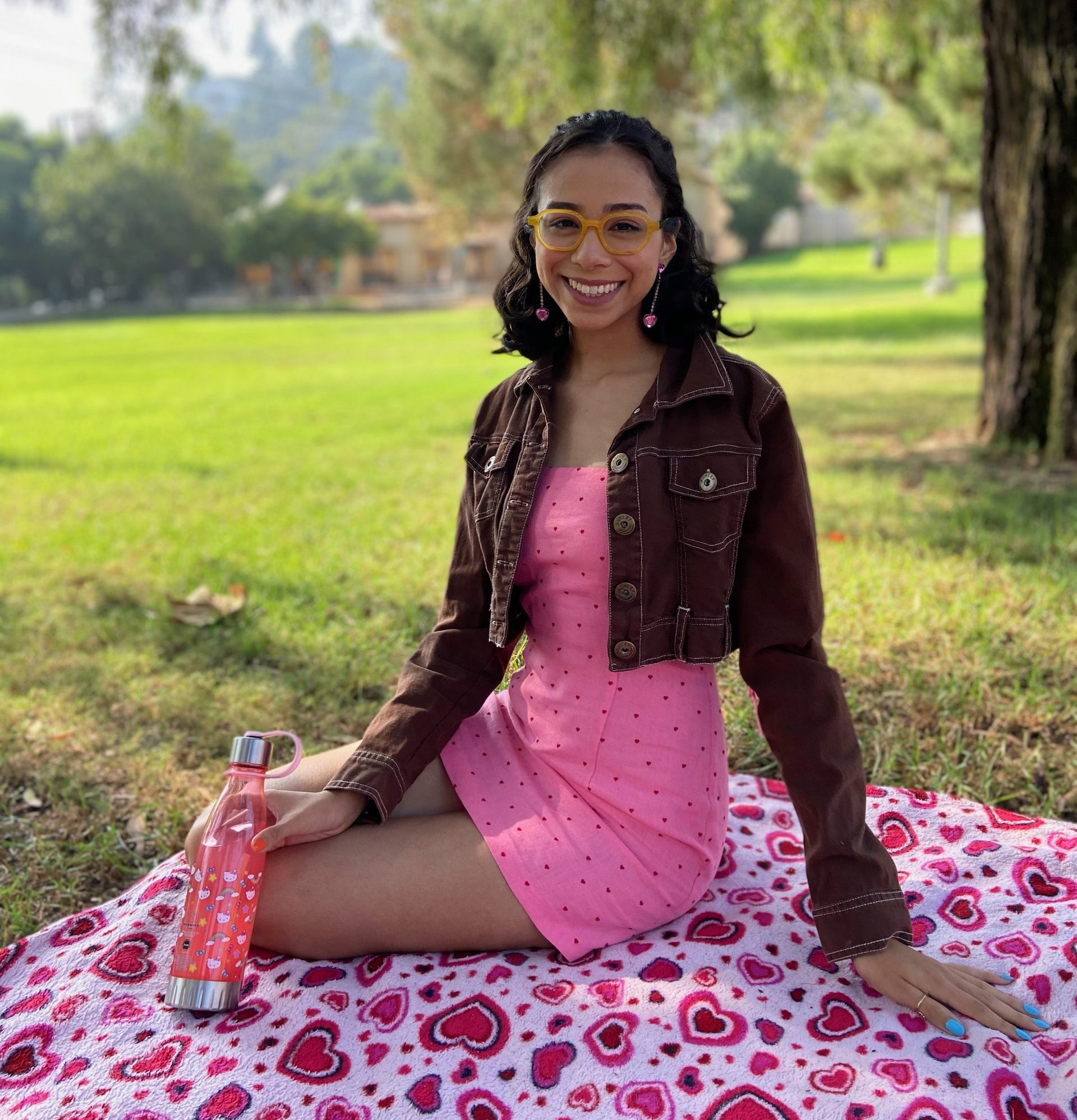 RM: I notice you've been focusing a lot on the topic of food sovereignty. Could you explain this concept for those who might not be familiar with it?
JC: Totally! I explain food sovereignty as "the right to produce food and the consumer's ability to decide the way their food is produced". This goes beyond food justice and security because food sovereignty includes farmer's rights, land back, seed sovereignty, and so much more! A large part of achieving food sovereignty is the inclusion of agroecology. Agroecology is a social and political movement that centers Indigenous knowledge and peasant farmers that grow a majority of produce in the world. Some may think that agroecology is a new movement or a "green revolution", but it is quite the opposite! Food sovereignty and agroecology work toward restoring the land and Earth to feed the world in ways BIPoC had been doing before colonization and capitalism. If people are interested in learning more, check out the work of La Via Campesina.
…I hope to explain that capitalism and white supremacy have no place in the environmental movement and we must unlearn these ideas to move forward.
RM: How does your identity as Latinx inform your activism?
JC: I think that I embody a lot of the values that my Mexican family has taught me. For example, a way we spend time together and build community is through food. Any celebration or family gathering revolves around cooking and eating meals together. When I went vegan, I spent hours in the kitchen with my mom to veganize Mexican dishes. I learned that much of the Mexican dishes with meat and cheese were introduced through colonization. As a result, I use these acts of veganizing my dishes as a way I decolonize my diet. I see the impacts that colonization had on my family and it is important for me to actively resist it.
RM: What has your experience as a Latinx blogger in the climate movement been like?
JC: Growing up, I did not learn about Latinx environmentalists in school and only knew activists like Cesar Chavez. It was not until I got to college that I began to challenge elitist ideas that shame poor communities of color rather than centering them as great models for environmentalists.
As a Latinx blogger, I try to uplift ways my family has practiced sustainability. For example, I always remember my grandpa growing herbs to make tea and reusing cleaning bottles to make his own products. It is important to note that these were not tasks he did to "save the earth," rather it came out of necessity to save money. I see a lot of the practices like raising chickens or freezing leftovers that Latinx families do that are so sustainable, yet overlooked!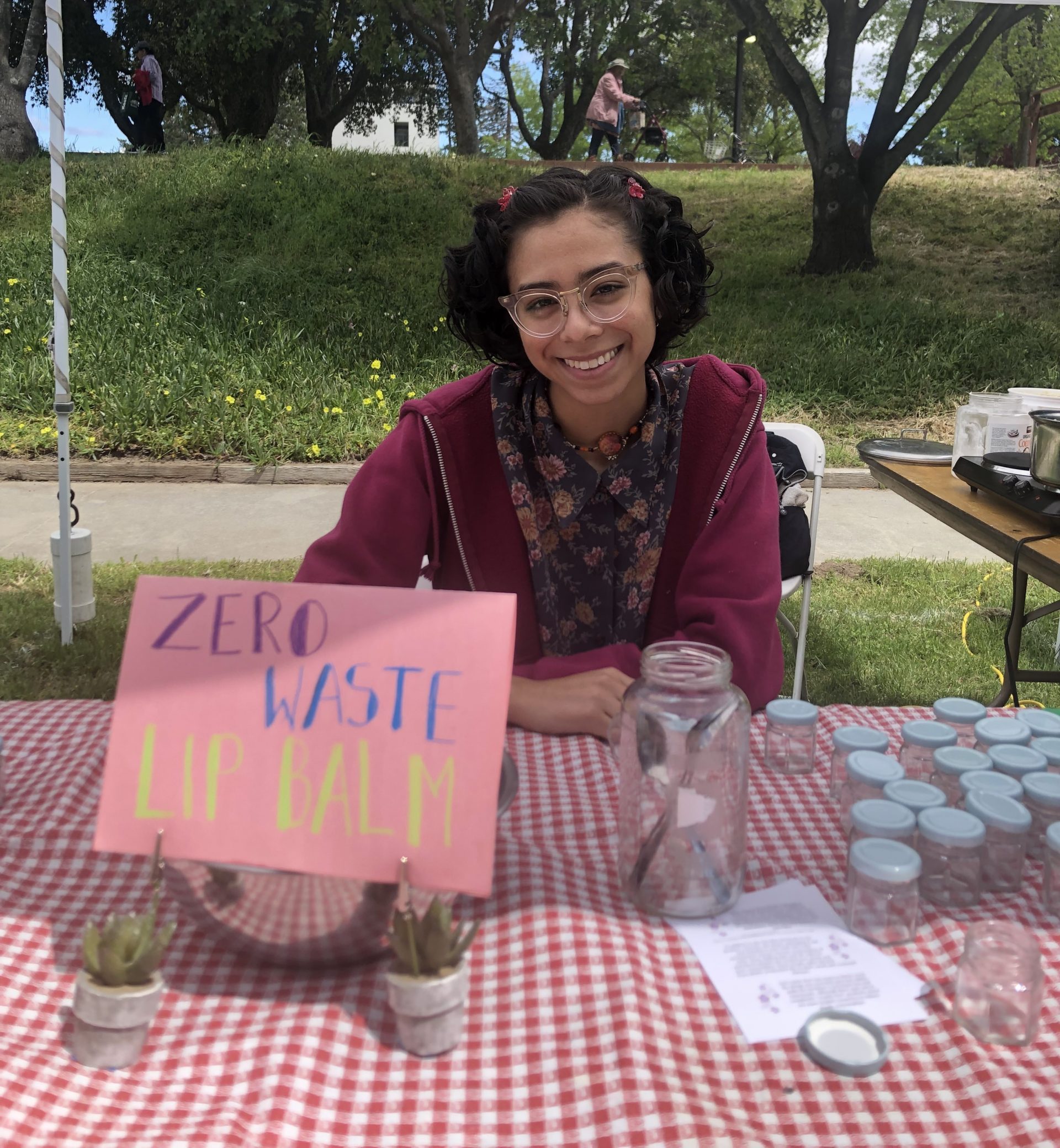 RM: What steps could individuals take towards creating and promoting intersectionality within the climate space?
JC: This is such a great question! I think a great first step is to recognize your own privilege in the climate space. I was able to get a degree in Environmental Studies but this does not mean I am the only person that should discuss intersectional environmentalism. People do not need degrees to talk about their experience facing environmental racism because their lived experiences are valid. Creating an inclusive climate space definitely starts with checking yourself then this leads the way to anti-racisit and anti-oppressive work.
RM: What are some tips you'd share for individuals looking to create an online presence focusing on aspects of the climate movement?
JC: Ah I have so many tips! I think the most important thing is to experiment with your online platform. It is so liberating to have my own platform because I decide everything from colors on graphics or images on my story. By experimenting with my graphics and pictures, I am able to find a style that represents me best. If I would have copied the style of other creators, then it would not represent MY OWN voice which defeats the purpose of my platform. 
Another tip I have to create an online presence is to enjoy the process! I think filming TikToks and IG Reels is super fun but others may not like to create video content and that is okay! Do the things that bring you joy and change it up to find the content you enjoy making the most.
RM: Who are some of your favorite Latinx activists and where can we find them?
JC: I love when activists/organizers bring art into their work. I really admire the work of poets and the storytelling aspect. Alan Pelaez Lopez is an AfroIndigenous poet from Oaxaca, México and I started following them on Twitter @MigrantScribble a couple years ago. Their poetry is so beautiful and on social media they speak a lot about the settler-colonial idea of Latinidad. I highly suggest people check out their work!
RM: How can individuals support your work?
JC: As a digital creator I am constantly battling the algorithm. Liking, sharing, saving, or commenting on my content truly helps and I really appreciate it! I have a lot of experience in public speaking and hosting workshops. I actually love being on panels or showing people how to make zero waste lip balm. If someone/ a University is interested in having me speak, they can email me directly at [email protected].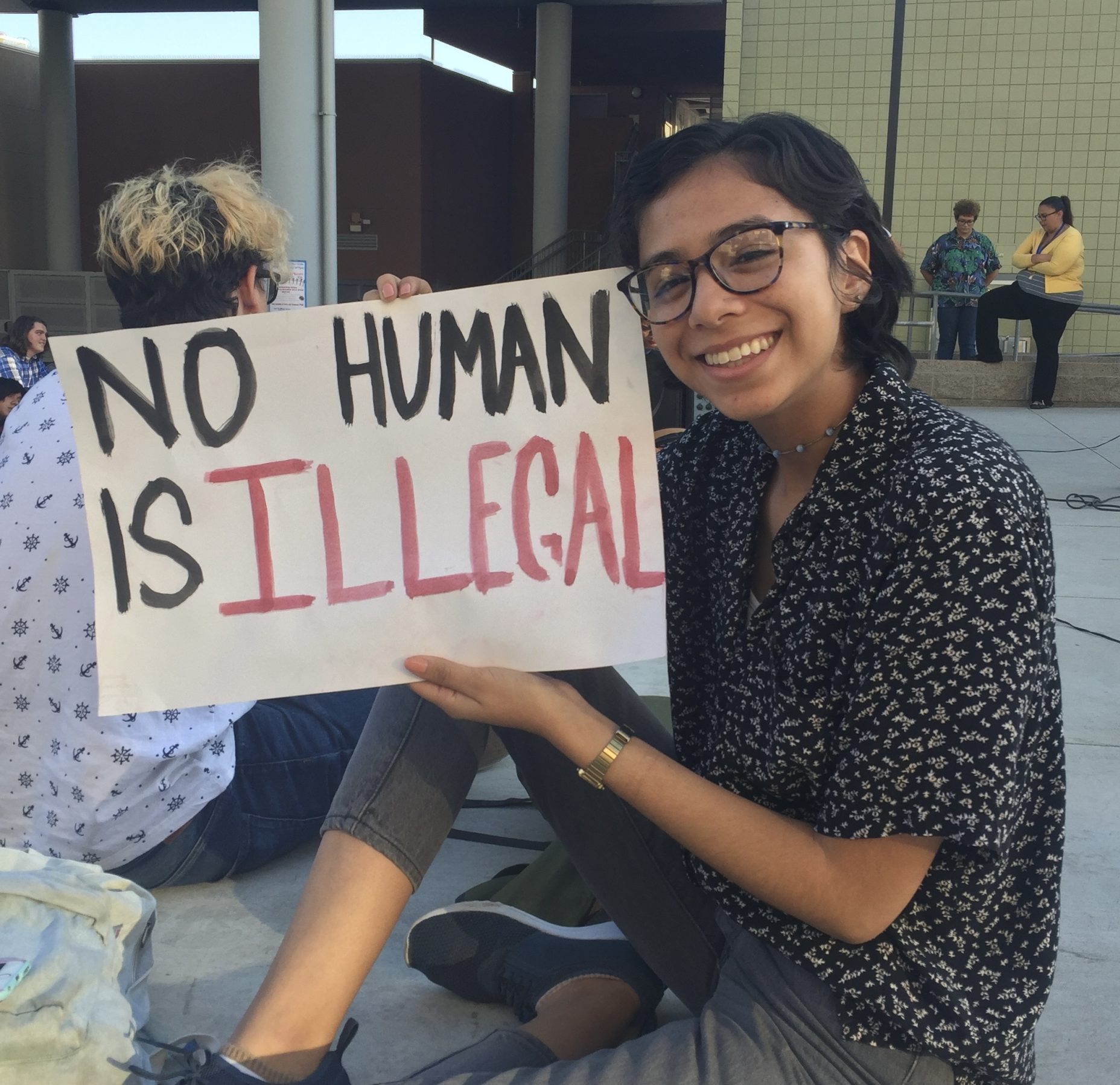 RM: Let us know anything else you'd like to share!
JC: Rest is such an implant part of resistance! While doing all this advocacy work, do not forget to take naps! Check out @thenapministry on Instagram or Twitter to learn more about the power and importance of rest.
And thank you for the interview!
---
All photos courtesy of Jessica Zubia Calsada
Answers may have been edited for length
Want to read more? Check out the ACE Blog.