ACE INTERVIEW: Aishah-Nyeta Brown on The Climate Movement Being a Place for All
Indi Howeth
|
April 16, 2021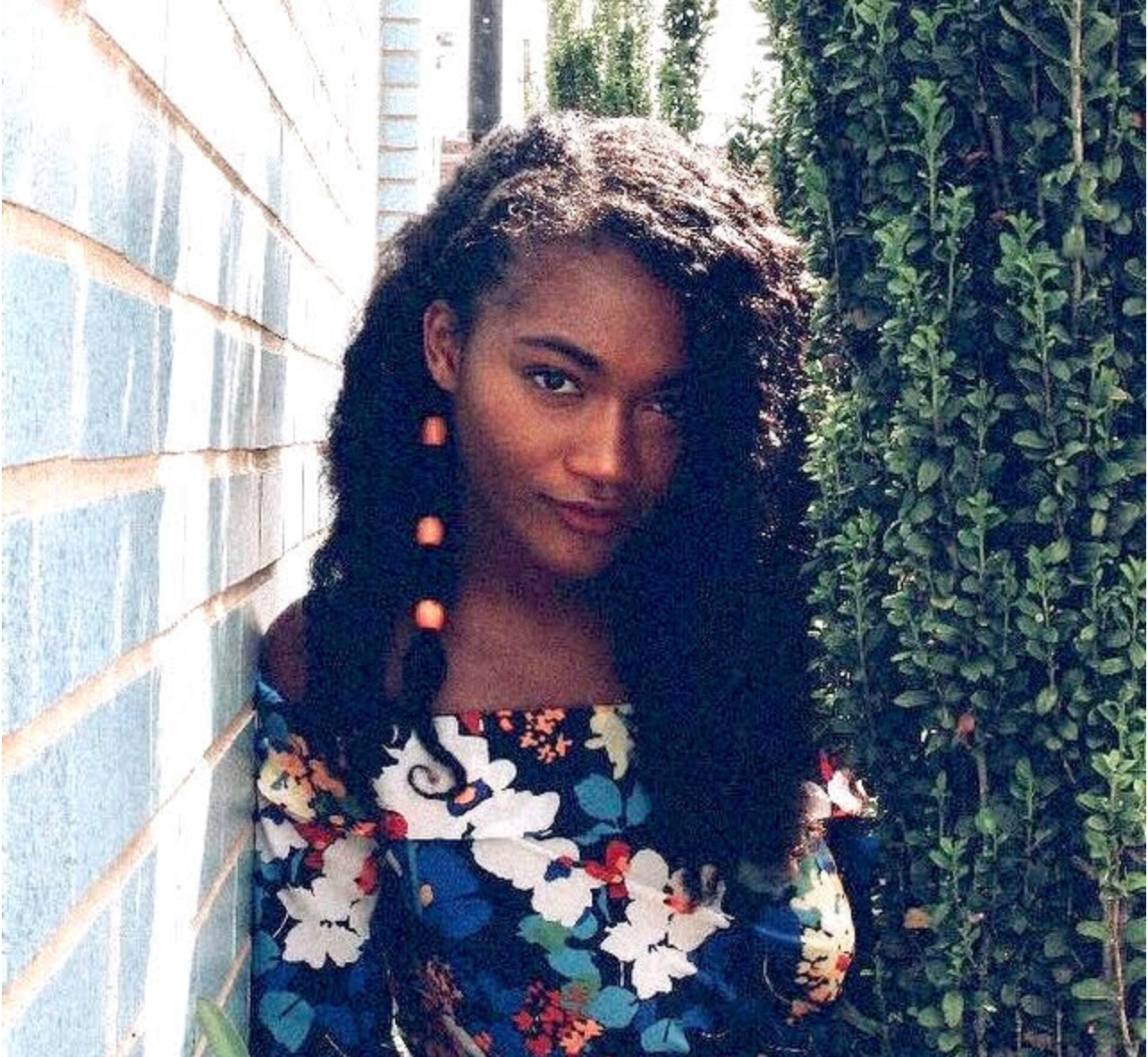 ---
Aishah-Nyeta Brown is a Senior at George Mason University studying environmental sustainability with a concentration in climate change and society. She has been studying climate change since the age of 17 and studied briefly at the University of Pretoria in South Africa while exploring geospatial technologies. Brown hopes to creatively bring awareness to environmental injustices in the world with the knowledge of sustainability. Using her musical and fine arts background as a springboard, Brown has a knack for innovation in the climate change field, which requires a trans-disciplinary understanding of the world. She serves as the Creative Director for the environmental justice org Black Girl Environmentalist, where she aids women, girls, and non-binary people in the Black community to find their place within the environmental movement. She is diligent in making a global impact on communities and how they learn about our changing climate. This is only amplified through her work with George Mason's Institute for a Sustainable Earth (ISE) as an undergraduate research assistant and her place in the inaugural and prestigious Global Sustainability Scholars.
---
Indi Howeth (IH): When did you first decide that you wanted to dedicate a large part of your life to climate advocacy? Why?
Aishah-Nyeta Brown (AN): I think it wasn't necessarily a conscious decision for me, growing up in a world where in preschool and kindergarten, teachers always talked about "reduce reuse recycle" when we were kids. Naturally, this influenced my early teen years. I was always very savvy with all things climate and watched the weather channel every day with my brother and would sort of subconsciously study the weather patterns, which of course, impact climate. When I was in eighth grade, I was in a geography class, and I absolutely loved it. A few years later, the teacher of that class posted about this great opportunity on her Facebook to go study geospatial technology in one of three places: Bolivia, Panama, or South Africa. I think applying for this program was maybe when I believed, for the first time, that being in the climate space would be a permanent thing for me. The whole time I was there thinking about some of these marginalized communities where climate degradation is happening so quickly – I compared my own life to every ounce of what I was learning. I realized that advocacy, climate communication, and literacy are thing that everyone should have access to.
IH: In the past you've studied climate change in South Africa and currently as a Global Sustainability Scholar, you are studying in the FEW Nexus (food, energy, water) in Germany with the European Institute for Energy Research. How has your international climate work influenced your view of the US climate movement?
AN: Every place you go is going to have a different perspective on the climate emergency or mitigation/education strategy. One of the things that sets America apart is how vast it is. This makes making regulations really challenging, whereas in a continent like Europe, every country is roughly the size of a state. So, in looking at the movement per capita, there will be different outcomes versus places like the UK, Germany, or South Africa. My view on the US climate movement is that it may be harder to convince Americans of how dire the world's condition is simply based on how hard it is to cover literally so much ground. Not only in the climate advocacy movement, but policy work would have to be done slightly differently to see a massive change in a place like the US.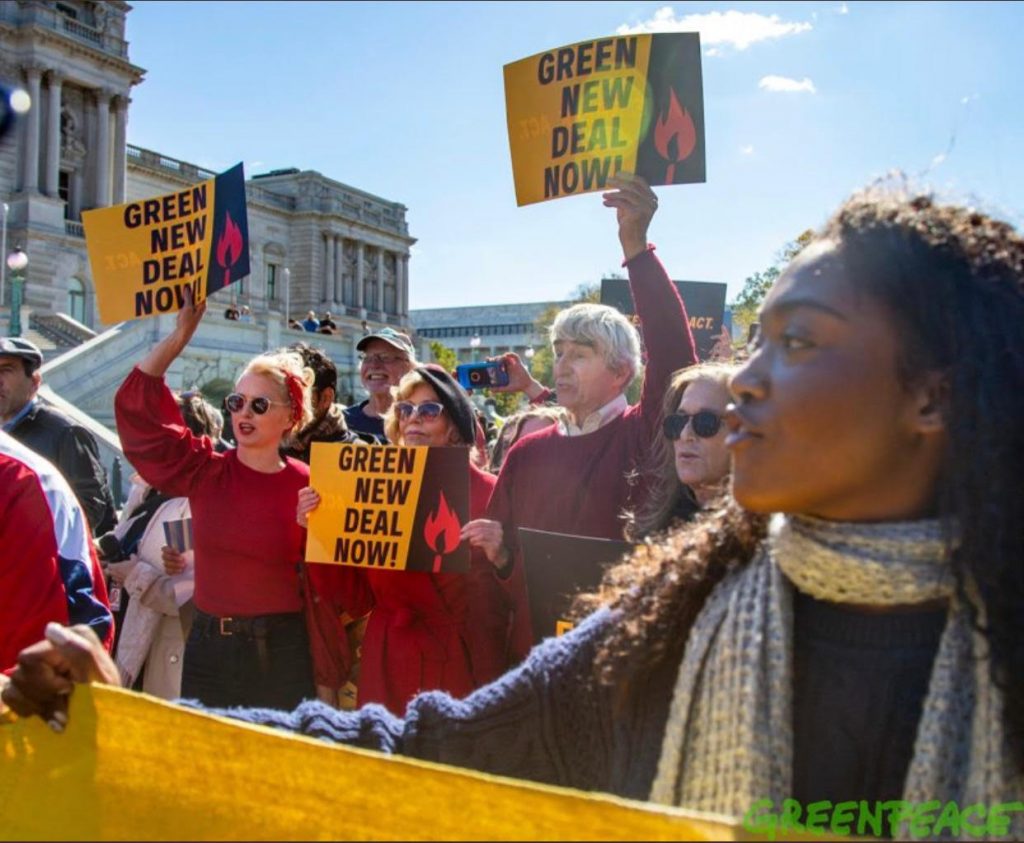 IH: How did you become a Global Sustainability Scholar and what does that entail?
AN: GSS is a competitive program directed towards BIPOC women and men interested in research, STEM, or the climate field. Their goal is to create the next generation of transdisciplinary researchers; I am in the inaugural cohort, so the program is only just starting to find its footing. To get into the program, I had to write six essays, send in my transcripts, and get letters of recommendation. This program changes every three years to a different topic.
IH: What sorts of communities do you work with and why is this work important to you?
AN: In general, I work with whatever community that I am placed in or living in. I think local work is really really important. But in conjunction with working wherever I am locally, I'd like to reach more global communities. Within the GSS program, I'm scheduled to be working with communities in Romania and Poland, so this is very exciting for me and like a dream come true. This work is so important to me because I think climate literacy is overlooked but is a fundamental key to how people survive in a changing world.
IH: What is digital citizenship and how does it relate to combating the climate crisis?
AN: Digital citizenship is something that I started working on with my team in Germany in the summer of 2020. Digital citizenship basically is where citizens utilize technology to report back to institutions like their government to monitor their own climatic changes. It's kind of like a modern-day Eleanor Ostrom theory in practice, but in conjunction with technology and the Internet. Citizens are the key and the rulers of their own environment, and when they have a voice, that's when things start to change. In my specific case, the tool looks at geospatial technologies (which is basically just mapping software) and puts it in an accessible format like an application for a cell phone. People within communities can then get onto this application and report what they see on the ground in real-time.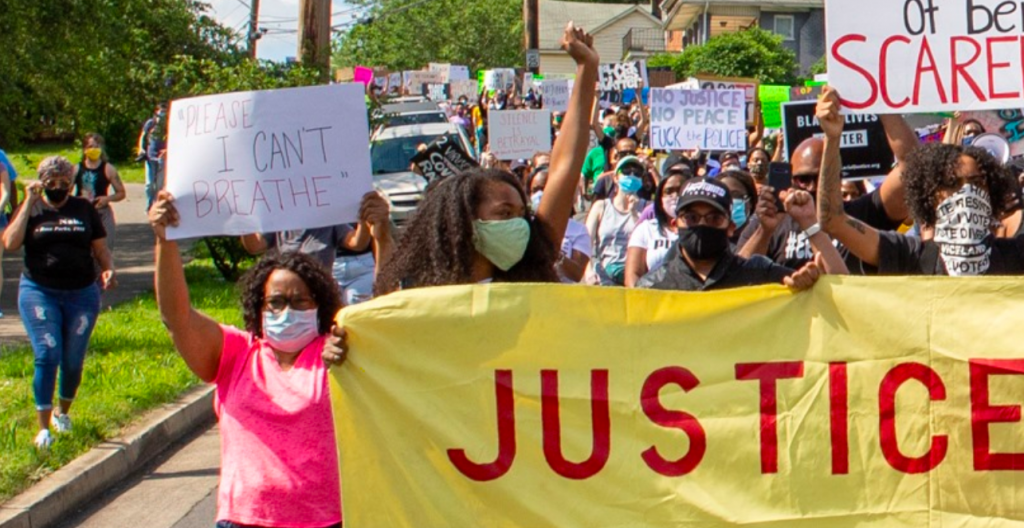 IH: What is climate resilience and why is it important to your work and the future of the climate movement?
AN: This is such a complicated yet straightforward question to answer. I like to think about resiliency in a very abstract and creative way when applying it to the climate crisis. For example, when we think about theater, let's imagine there is a dancer on the stage – with one spotlight. The dancer begins to perform their piece, and as they go into a full pointe relevè, the dancer slips. The recovery, the grace after the misstep, is where the resiliency can be found. The same thing is true for climate resiliency. When things go wrong, when things don't change, or are unjust, it's how we fight to recover and begin again that makes us resilient. Communities need to be resilient more than once; resilience is the constant of correcting and moving forward.
IH: You've recently become the Creative Director of Black Girl Environmentalist (congratulations)! What do you hope to accomplish through the organization?
AN: Oh, my goodness, thank you so much! Honestly, getting this position is an absolute dream come true; I know I've said that in another answer in this interview, but I do feel like if you believe in something hard enough, your dreams will come true. As Creative Director of Black Girl Environmentalist (BGE), I hope to work with my demographic more closely on thinking about the climate emergency. I want this group of already brilliant and resilient Black people to know that it can be done in lots of unique, beautiful, and creative ways. The organization is just starting out, so I think as everybody settles into their roles, the vision will become stronger for what each board member wants to accomplish. Right now, my biggest goal is to focus on being the web design creative liaison and focusing on more specific goals as we work our way through 2021. It's incredible to know I have a place within the climate movement that matches my demographic and skill set!
IH: Why do you think it is important to have an organization specifically led and centered around Black femme climate advocacy? Has this space been lacking in the past?
AN: Great question! Why do you think it's crucial to not center White voices only on a global issue? This might be a better way to frame this question; the environmental justice movement was started by Black activists, who, by the way, would make great candidates for citizen science. When looking at marginalization, it is evident that Black people are the least listened to in any room they walk into, regardless of their education level. So, it is of the utmost importance to give everybody a voice, especially the most marginalized, the most vulnerable. It's a common perception of people who have been conditioned through a colonial lens to diminish the education and work of Black femme people, so it's time to reshape that narrative for the younger generation and any generation that is willing to change.
Citizens are the key and the rulers of their own environment, and when they have a voice, that's when things start to change.
IH: Do you think organizations like Black Girl Environmentalist are the future of the climate movement and why?
AN: The future of the climate movement shouldn't be and isn't held by one organization. The climate movement is a global movement that requires the attention of every living human being. So, I don't believe BGE is the future of the climate movement because it is more significant than a single organization, no matter who is centered. I hope for a future where it is customary to listen to Black women in every sector. Basically, what I'm saying is the power is with the people. BGE will undoubtedly be a powerful organization that provides a community for Black women, girls, and non-binary people who would otherwise be ignored and pushed to the side in this very white-centered space.
Black Girl Environmentalist simply strengthens the climate movement. Often, when people in organizations say they are the future of something, it focuses solely on them, almost like a power grab. But all organizations are influential when they are rooted in good. The difference with BGE is that Black women, girls, and non-binary folks have not been listened to and haven't had a space to come together — if we have a climate movement, Black women, girls, and non-binary people must be centered. So here we are! No one org is the future; the future isn't possible without collaboration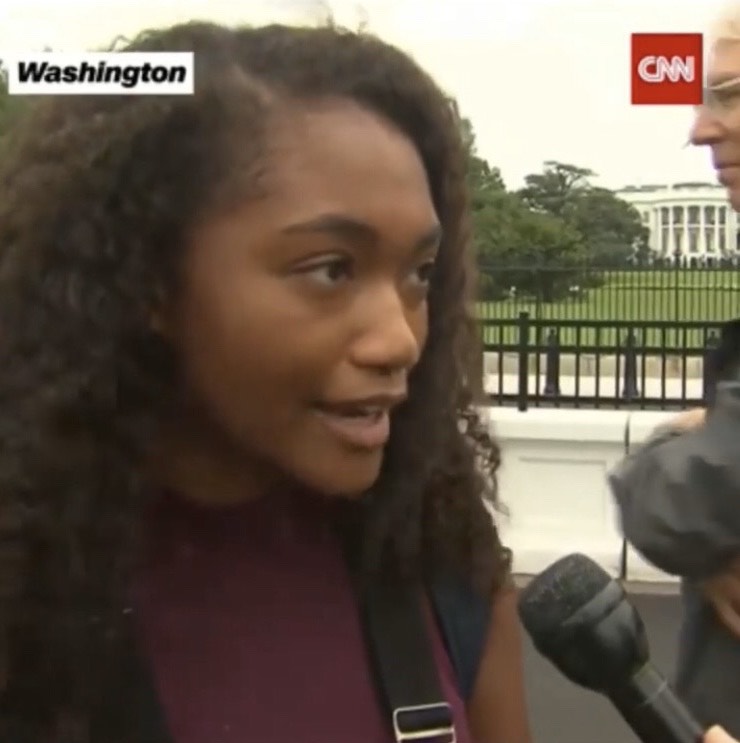 IH: You have a background in music and arts. How have you used this to your advantage as a climate activist?
AN: There are so many advantages to using artistic skills to reach more people in the climate space. Here are a few ways I have utilized my talents to reach people. I'm working on an exciting project that will be coming out shortly; it is a very ambitious pilot for a TV show that I've wanted to do for a couple of years that involves climate action, so keep your eyes peeled! Literature is another medium I have been working with, specifically children's books, but publishing is a complicated field to crack. I've also done work with a group called Artivism VA, and it involves art activism in Virginia. I love working with them in my hometown from time to time. One thing that comes to mind is Appalachian folk music, which I know well because I'm from the Appalachian Mountains. I'd like to work on another folk album that centers on climate action, but I think that's going to be a few years in the making. The most significant advantage to coming from an intersectional background the way that I do is that you understand how to communicate with multiple groups of people in a way that makes sense to them. That's a precious skill to have, and not everybody has it.
IH: Why is it important that everyone's unique talents be used in the climate movement?
AN: The climate crisis is a global, all-encompassing nexus of challenges that need solutions. As a movement, we can't just have one perspective or one type of person giving solutions for multi-faceted challenges. Everybody is so important whether they study this in school or not. Many outside of the box solutions will come from unique people with different ways of looking at things. As a collective, we cannot rely solely on schools to educate the youth on climate change, so maybe a creative who is passionate about the topic will create a book or a show that teaches more than what a school could. The possibilities are endless when we are inclusive!
---
All photos courtesy of Aishah-Nyeta Brown
Answers may have been edited for length
Want to read more? Check out the ACE Blog.