ACE INTERVIEW: Lissie Morales on Bridging the Gap Between Activists and Lawmakers
Indi Howeth
|
April 2, 2021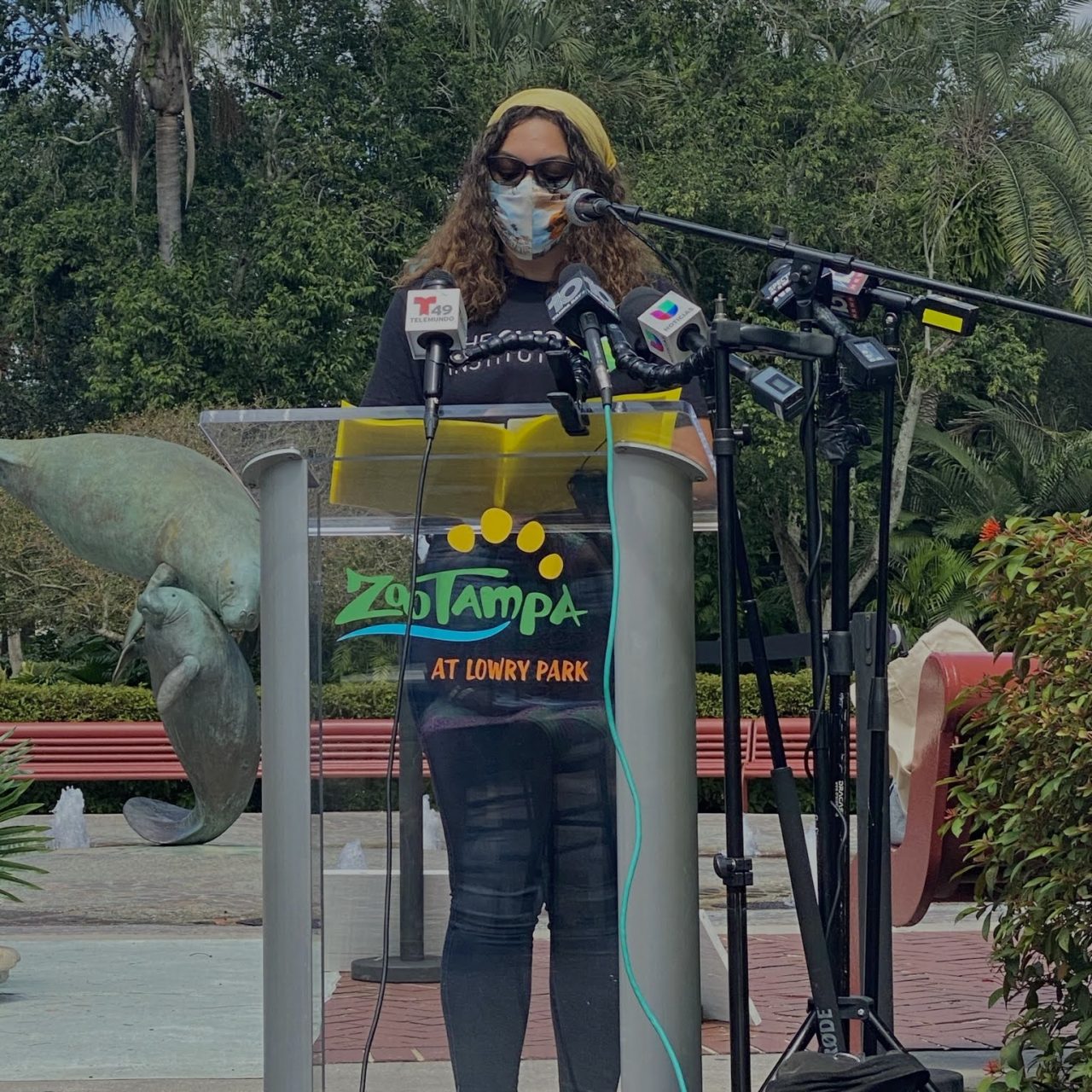 ---
Lissie (she/they) is a 17-year-old Afro-Boricua organizer, activist, public speaker, and student at Tampa Bay Technical High School. She is a fellow for ACE and co-hosts their new upcoming podcast Youth Talk Climate. Lissie uses the power of their voice to author op-eds, lead demonstrations, and spark conversations between elected officials and frontline communities on how climate action can take place in the Tampa Bay Area.
---
Indi Howeth (IH): How did you first join the youth climate movement and why?
Lisandra Morales (LM): I kind of slid into the youth climate movement through my move to Florida during my last year of middle school actually. I'm originally from the North/Central Jersey area, where I grew being in a living environment that somewhat takes care of the community, only to come to a city with blazing temperatures, unclear water, polluted air, and humidity that leaves my hair as poofy as Diana Ross' iconic volume at the end of the day. The conditions were only mere annoyances until my friends who were activists before I was started teaching me during sophomore year why Tampa was the way it was– more specifically how such conditions affected people like me– and I've been fighting for climate justice ever since.
IH: Climate change is an intersectional issue. What does this mean to you? How do your personal identities impact your climate activism?
LM: I'm glad you mentioned this because this is one of the things I love to discuss with people. To me, intersectional environmentalism means an inclusive version of climate justice that advocates for both the protection of people and the planet. It identifies the ways in which injustices happening to marginalized communities and the earth are interconnected and brings injustices done to the most vulnerable communities, and the earth, to the forefront, amplifying voices and power from these communities. I'm a part of many communities being a young, pansexual, Afro-Latina so my various identities help build bridge people from different backgrounds and amplify multiple perspectives to the environmental narrative.
IH: You were recently selected by the Tampa mayor to join a group of environmentalists and political heavy hitters to advise the area on ways to help Tampa Bay's largest city adapt to a changing climate. What perspective are you hoping to bring to this group?
LM: Being the youngest board member to be appointed to the team, I am very honored and excited to bring both a youth and frontline perspective to the development of Tampa's Climate Equity and Action Plan coming up soon. Jane Castor better stay on her toes, because once we begin to work I'm going to bring absolute HEAT towards implementing sustainable and equitable change to the city!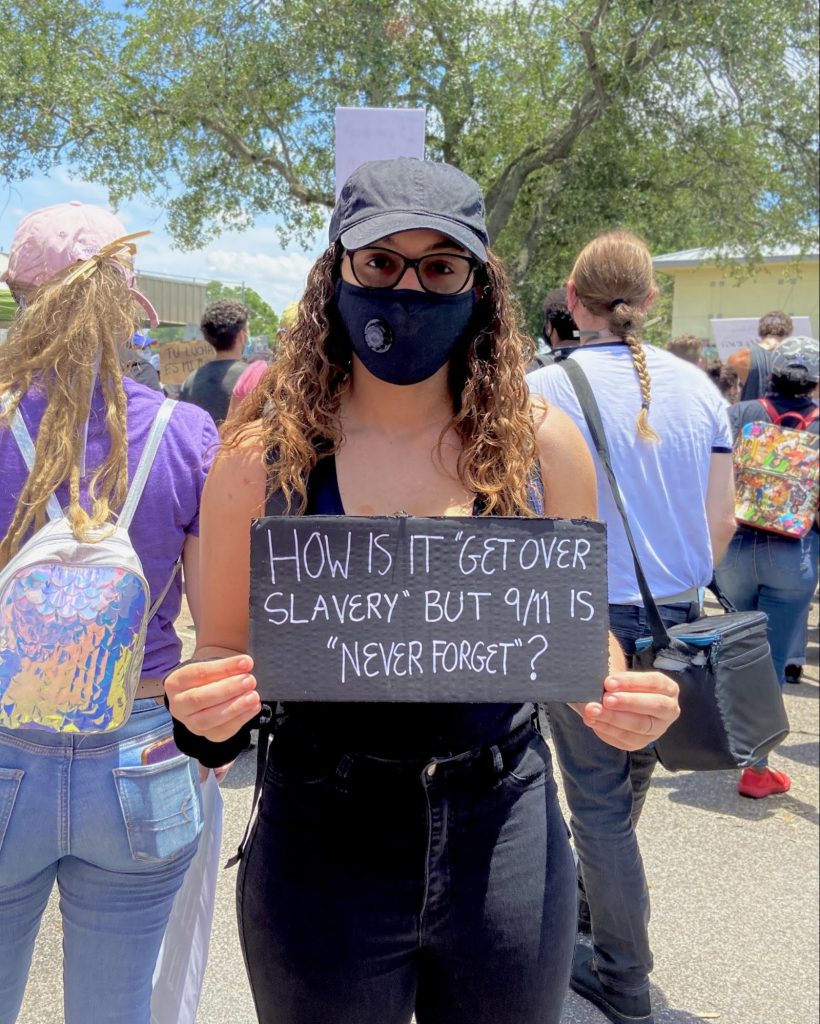 IH: As a climate activist have you noticed a gap between policymakers and youth climate activists in terms of both climate passion and knowledge? What was this gap? Why do you think this gap exists?
LM: There is an apparent gap between climate activists and policymakers that can be seen from the federal all the way down to the local level. It is a silent but lethal disparity that can be briefly summarized by this: politicians and/or elected officials are too focused on being keynote speakers than keynote listeners.
What I mean by this is that instead of caring about the wellbeing of the constituents they govern and concerns they may have, they rather listen to the stakeholders and people that fund their paycheck just to stay in office. We speak up in our local communities, we change our diets, we change our habits, and we take to the streets, yet we're not entirely included in the formal decision-making process. Although some of us are now thankfully at the table where the discussions are being held, our voices and our inputs must be allowed to influence these decisions or else nothing is going to change when we need it the most.
IH: Have you found that working with other environmentalists to advise local government has helped bridge this gap? What are some other ways to bridge this gap?
LM: There's a huge gap between the political rhetoric of the 'climate emergency' and the reality of an adequate local response, and collaborating with fellow environmentalists and other groups in the area seems to actually help bridge the gap really well. What I have found very effective is to try to affect the heart of anyone you may speak to. Emotions are what tend to drive people the most, so it's best to develop good relationships with each other and create a world in which people who have fundamental differences of opinion and backgrounds learn to work together with respect – and even joy – to realize the vibrant future we all desire for ourselves and our families. It's easier said than done of course but when this idea is put into practice, everyone can move mountains.
Politicians and elected officials are too focused on being keynote speakers [rather] than keynote listeners.
IH: When crafting climate policy, what do you always keep in mind to guide your thought process?
LM: When it comes to crafting policy, I always like to keep the wellbeing of the individual who will be impacted in mind. Sometimes I think when elected officials, such asHouse and Senate members, go back and forth over bills for long periods of time, they start to lose focus of how the initial proposal was supposed to help the communities they reside over. Instead they chop the piece of legislature up into a mediocre patch-up job just so they can be done with the "bipartisan compromise" on it. So in order to actually pass policies that really matter, it's key to keep your eyes on the "prize" if you will and keep the community's wellbeing in mind instead of your own needs.
IH: What policy do you think is most overlooked but extremely necessary to enact?
LM: Climate emergency declarations by far are the most overlooked action that's necessary to enact and I wish more people would talk about it. For readers that don't know, climate emergency declarations are pieces of legislation that place the government on record in support of taking emergency action to reverse climate changes.
The reason why it's so necessary to enact a climate emergency declaration is because it communicates the urgency of the climate crisis and unlocks specific statutory powers to help achieve the necessary response. It also includes the ability to direct extra funding to the issue, which is vital to this money-hungry world that we live in. We are at a life-changing, civilization-altering moment in our history, as we face a climate crisis that demands a thunderous voice and a full mobilization of every sector to match its scale and its urgency, so we need to declare it as an impending emergency now more than ever.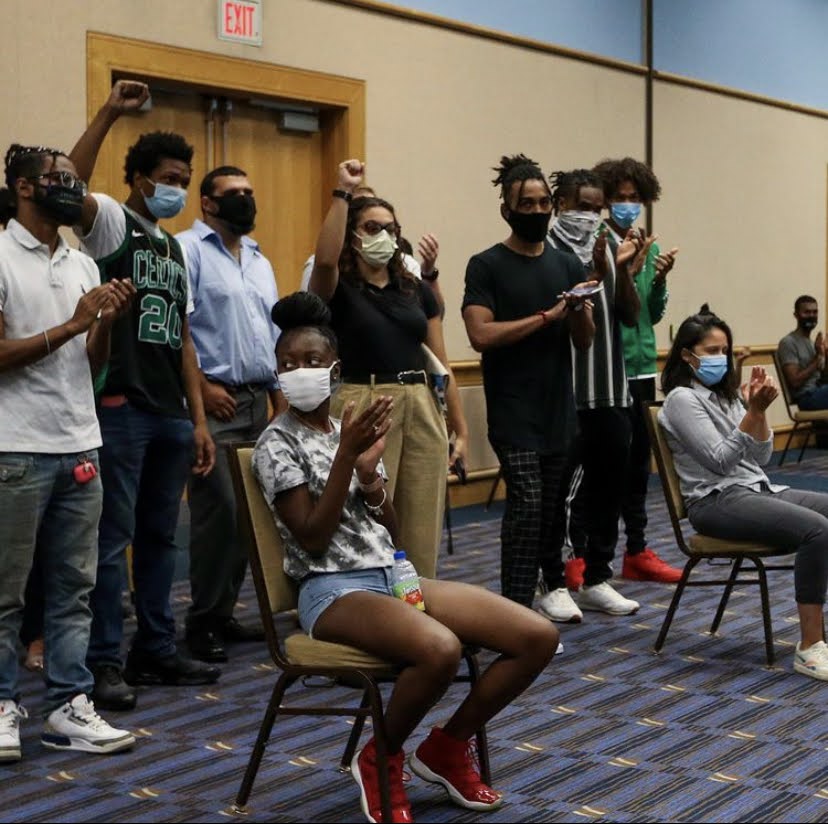 IH: You recently received a certification as a medical assistant and plan to go to college to become a nurse. How does being a climate activist inform your career and educational decisions?
LM: WHAT FBI AGENT TOLD YOU THIS?! Omg I only told my close friends and family on Facebook this information so congrats on having A1 investigative skills lol. But yes I've been certified as a medical administrative assistant and am on the way to receive my certification as a nursing assistant when I graduate in May, where I want to be a Doctor of Nursing Practice (DNP) that specializes in alternative medicine under the lens of sustainability and social justice in the future. My climate activism both informs and fuels my passion to eliminate unjust health disparities for people of color and the collective decisions I make in order to do so. Everyday I learn something new about environmental racism in the medical field, so I take what I learn and keep it in mind when I start to brainstorm equitable solutions for the future.
IH: How do the skills you've learned as a climate activist translate to your career and educational interests?
LM: Since I'm planning to pursue a lifetime commitment to community interaction, the communication and leadership skills I've gained from my activism would definitely help as I continue on my path to take care of people. This also goes for my listening and ability to share my story skills so I can improve on being relatable to those I connect with moving forward.
IH: What advice do you have for other youth climate activists hoping to get involved with their local government?
LM:
Be bold. Have the courage to question all arguments based on authority, history, religion, and practice. Do not take things for granted. Make sure to deconstruct what has been said and ask lots of questions. Question the 'single story.' Be critical of reality but also with yourself. Read, a lot.
Be creative. Problems might be complex so get ready to think outside the box! Imagine new ways to address the issues you are working on. Invent new ways of seeing and approaching– design new lenses to look at reality.
Be relentless. Please, do not give up. Take care of yourself and learn to pick your battles but come back stronger and fiercer! Inaction is already a political stance that favors the status quo, so take charge and believe in the potential of shaping newer and better solutions.
Be patient. Making a difference is not a singular one-off action but a lifelong journey. I encourage young activists to tenaciously weave their journey of activism with little, bold steps every day. Having big, hairy, audacious goals in your area of activism is great. However, always remember to celebrate the little waves of progress that your efforts create.
Be open. It helps to be intentional about creating a circle of like-minded allies and establishing deep connections with fellow passionate young activists. The highway to change can be lonely sometimes and you would need all the support from changemakers who are walking in the same shoes.
Lastly, remember that you have a lot more power than you think you do, and never be scared of going against the big leagues since they wouldn't hold such resistance unless their position is that fragile.
---
All photos courtesy of Lissie Morales
Answers may have been edited for length
Want to read more? Check out the ACE Blog.