ACE INTERVIEW: Vic Barrett Discusses Combating Climate Change in the Courts
Indi Howeth
|
March 4, 2021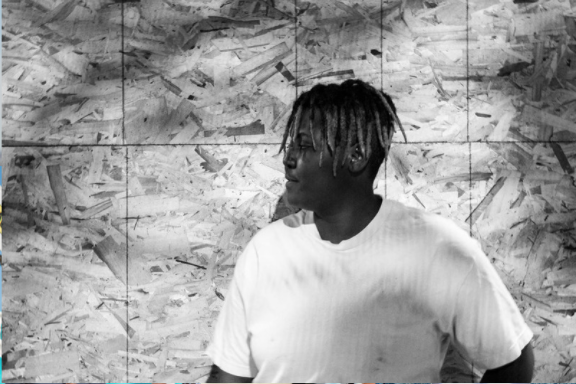 ---
Vic Barrett is a Democracy Organizer for ACE in the state of Wisconsin. He became involved in activism in high school by becoming a member of Global Kids, an organization that focuses on developing leadership skills for youth and then became a Fellow with the Alliance for Climate Education, speaking at the COP21 UN Conference on Climate Change in Paris in 2015 at the age of 15.
He is among 21 youth activists between the ages of 10 and 21 who are actively suing the government to take action on climate change in Juliana Vs. The United States and most recently he's spoken at the NYC Climate Strike and told a crowd of at least 100,000 why climate justice needs to be highlighted and black, brown, and indigenous voices centered.
---
Indi Howeth (IH): What is Juliana v. US? How did you become involved?
Vic Barrett (VB): Good first question! Juliana vs. the U.S. is a constitutional climate case brought by 21 young people, suing the U.S. Federal Government for the direct action it's taken to perpetuate the global climate crisis. We are asserting that the U.S. Federal Government has violated our constitutional rights as young people by knowingly putting our right to life, liberty, and property at risk due to climate disaster. I became involved after organizing as an ACE Fellow in NY for two years. I had become invested in speaking out and letting my voice be heard on the topic of climate justice specifically. I was feeling a lot of frustration with the legislative process as a young person who couldn't vote and was lucky that the opportunity to put the hard facts of the climate crisis in front of the Federal Government was presented to me.
What is a plaintiff and how did you become a plaintiff of the case?
VB: A plaintiff is simply a person who brings a case against another government, or in our case an entity such as the U.S. Federal Government. On our filing, every single cabinet member plus their entire offices, as well as all government agencies, are included. We're filing the case against all three branches of government. I became a plaintiff after getting involved with Our Children's Trust (the group that supports the lawsuit) and getting to discuss my personal story and the harms I've faced due to climate change.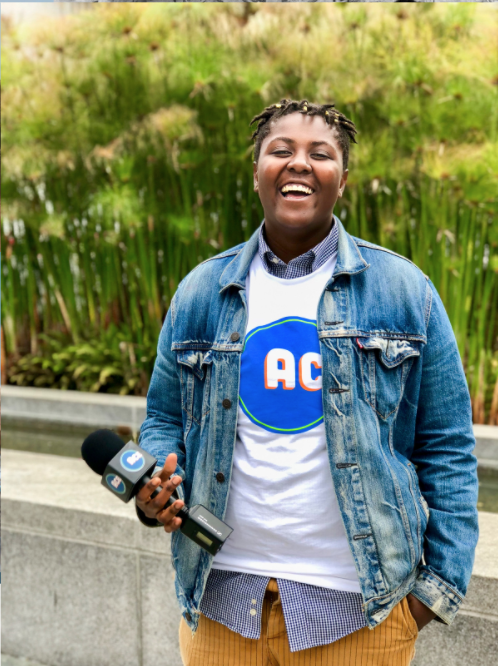 What is the due process clause of the 5th amendment to the US Constitution and how does it apply to this case?
VB: The due process clause of the 5th amendment basically asserts that no one should be deprived of their rights to life, liberty, and property without due process of the law. This basically means that if someone's rights are to be violated, they deserve the full extent of the legal system to address their complaint. In our case, we've had to emphasize the responsibility of the government to address our complaints and not let the politics of climate change prevent our right to due process.
How has the US government violated the 5th amendment of young people in the US?
VB: The U.S federal government has violated the constitutional rights of young people by actively encouraging a fossil fuel energy system. The federal government has maintained commitment to a fossil fuel energy system despite evidence since the mid-20th century that greenhouse gas emissions can have catastrophic effects for the future. These actions have deprived an entire generation of life, liberty, and property.
IH: Lots of social movements use the court system to fight for change – the civil rights movement with Brown v. Board of Education, the feminist movement and Roe v. Wade, and the LGBTQ+ rights movement and Obergefell v. Hodges. The environmental movement has historically been more focused towards change in the legislature. Why do you think that is? Why is it important the environmental movement incorporates activism in the courts?
VB: The court system can have incredible impact on societal issues that are heavily contentious and that are hubs for misinformation. The court system has the duty of evaluating facts and evidence and using that evaluation to determine whether the constitution is being violated. In legislative politics, there's more room for bias, corporate influence, or political motivations to cloud productive and relevant solutions.
What have you learned about the US court system throughout the years since the case was introduced?
VB: I've definitely learned a lot about the time that goes into the court system, as well as having a better understanding of all that's at stake when it comes to using the court system to make change. It's not just about winning or losing, it is about building up legal precedent to in the future protect people from the violations of our rights that we have experienced.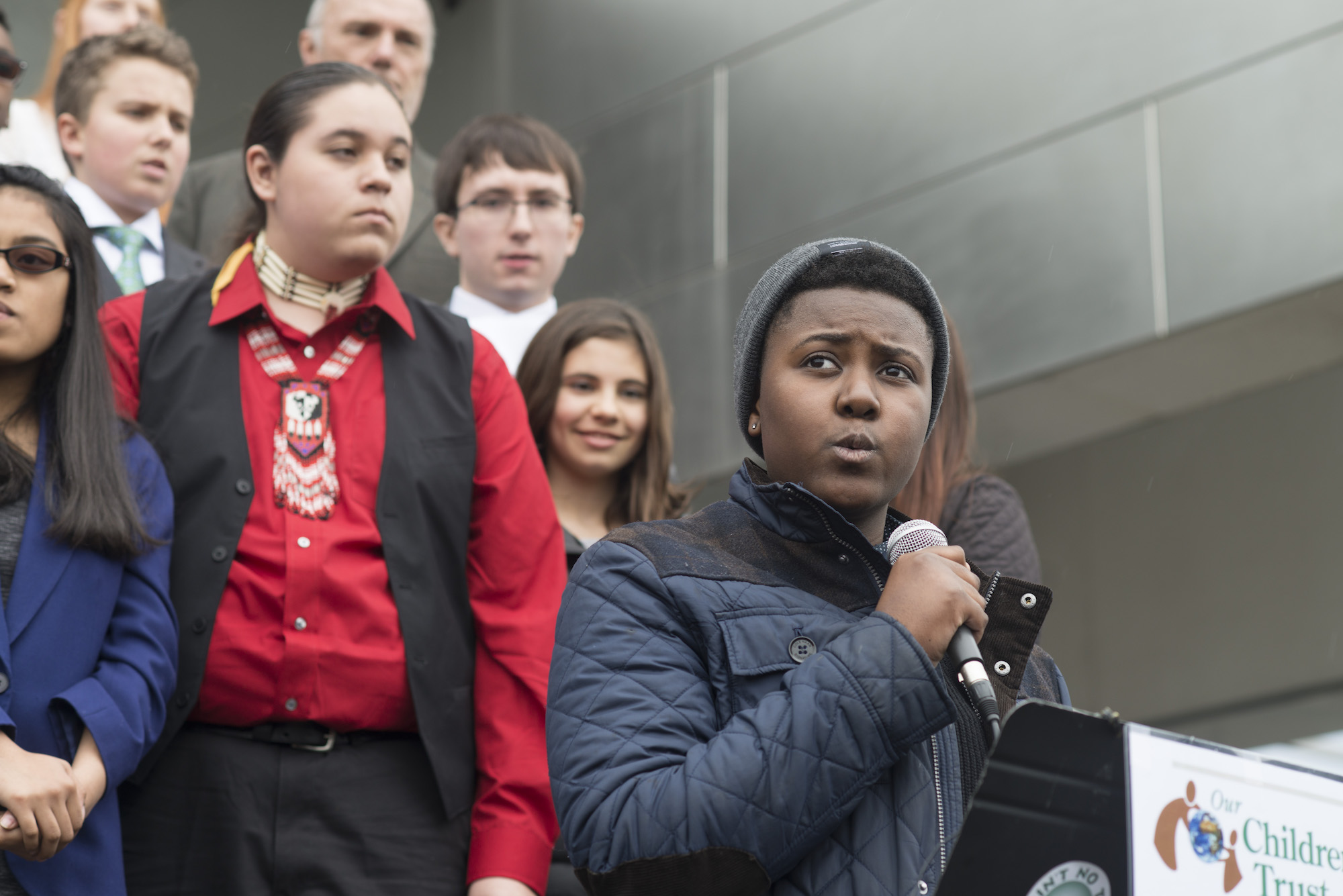 You testified in front of Congress, along with fellow climate activist Greta Thunberg. Why is it important for governments to listen to youth, especially in regards to climate action, and how does that relate to Julianna v. US?
VB: Listening to youth is the key to lessening some of the burden from not only climate change but also from broader societal patterns such as patriarchy, white supremacy, and extractive capitalism. Young people today are living at the peak manifestation of what all the incremental change has left behind. Generations before us insisted on and were led to believe that the best way to create tangible change is through slow-moving processes. Today we're existing at a time where all the people, ideas, and necessary changes that got swept under the rug are centering themselves as things that cannot be ignored in order to have a fair and just society.
Do you think Julianna v. US will make it to the Supreme Court and is that important? Why or why not?
VB: I believe that with the new administration coming in, our lawyers see multiple paths to us getting justice. The Supreme Court could be amazing for the case, but as I stated earlier the precedent we've set in the U.S. Legal system is a huge win in and of itself.
Along with the other plaintiffs in the case, you are representing the US youth population against the US government as a whole – Do you think the common threat of climate change has brought Gen Z together as a generation?
VB: I would say not only the common threat of climate change, but the understanding we have of the nuance in how climate change impacts people. The climate crisis is a shared experience amongst young people and we can also understand it doesn't impact everyone in the same way, I'd say for our generation it's been a lesson in camaraderie as well as empathy and understanding intersectionality.
How has it been to work with the other plaintiffs in the case and what have you learned from each other?
VB: The other plaintiffs in the case are family to me in a lot of ways. We've spent time together having a lived experience that not many others can say they've had, and we've been doing this work during important stages of our lives. All of us started this lawsuit 5 years ago and have gotten to see where our lives have bought us too today. Even outside of the lawsuit, I would spend time with Aji or Xiuhtezcatl outside of the press conferences or court rooms. We'd go to music festivals together, we'd camp together, we knew all each other's families. It wouldn't be the same life-changing experience and world changing work if I didn't feel really connected to the community that had been built.
---
All photos courtesy of Vic Barrett.
Answers may have been edited for length.
Want to read more? Check out the ACE Blog.