Stories of Hope: Bevelyn Ukah
Indi Howeth
|
January 22, 2021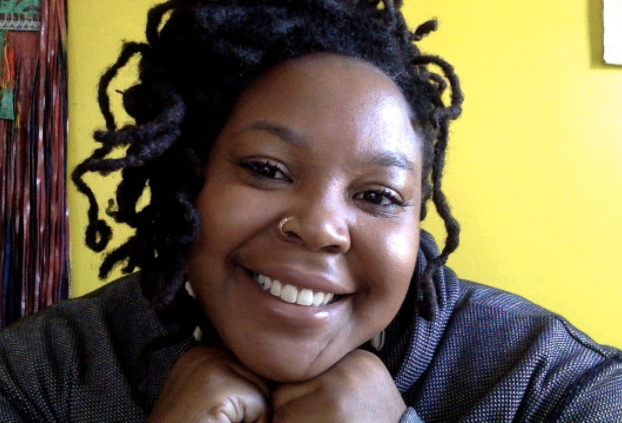 ---
Through her career as a climate advocate Bevelyn Ukah has learned both the importance of youth activism and community. Through working for food justice, towards economic equity and in climate education Ukah understand the need to work with younger generations as the catalysts for change that they are as well as the necessity of working together in community and solidarity to support and achieve social justice. She tells her story of hope here.
---
Throughout history, youth have spearheaded revolutionary movements that have not only brought truth and justice to the forefront of people, but of the natural world we inhabit. Youth ability to bring innovation, energy and conflict to change work is exceptionally valuable. My hope is to always work with younger generations to co-create pathways that honor and acknowledge young activists and advocates.
I've always told friends and family that I am one of the luckiest people professionally, because my job is literally to share the amazing work of people that I love and respect. With that, I cannot receive the honor of being acknowledged by ACE without acknowledging the movement work of youth and adult allies across NC and the United States.
Youth from the Food Youth Initiative network (FYI)* use their creative genius to offer community learning opportunities, replicable models and innovative policy, creating paradigm shifts within our food and environmental system. They work together, but from multiple entry points to heal and transform our toxic cycles.
Similarly, I have witnessed youth groups all over the country, mostly through the Rooted in Community (RIC) network, which has developed national, youth-centered, multi-year gatherings to foster sharing and receiving amongst food and climate justice activists (and adult allies) around the nation.
Also, the generosity of the NC Climate Justice Collective (NCCJC) team has impacted so many youth and adults in NC (and beyond), offering networking, healing and learning spaces for climate justice activists throughout the state. For many years, they have sponsored youth participation with a deep commitment to economic and regional equity.
With these amazing groups named, I would like to say that my involvement in combating climate change has everything to do with the opportunity to build important and long standing relationships. I am so appreciative of networks-based organizing, as it offers an opportunity to look at our issues and solutions from multiple perspectives at the same time.We have so much more work to do, so I say, let's continue forward, doing it together in community.
---
* Food Youth Initiative, A program of CEFS. Here are the participating groups:: M&WUYF Youth Ambassadors, Highland Cultivators, Transplanting Traditions, SEEDS, Pupusas for Education, Growing Change, ABC2, and Poder Juvenile Campesino.
---
Bevelyn Ukah coordinates the Food Youth Initiative (FYI) Program of the Center for Environmental Farming Systems (CEFS), supporting a network of youth who are doing food justice work across North Carolina. Additionally, she serves on the Transplanting Traditions Community Farm Board, the NC Climate Justice Collective and the National Rooted in Community Leadership Team. She is also a part of a justice training collective called Auralite. She is the founder of AFI Oak Consulting. This is her story of hope. This is her message of hope.
Want to read more? Check out the ACE Blog.
Join

our Youth Action Network