This is our story. ACE's Annual Report
Leah Qusba
|
December 15, 2020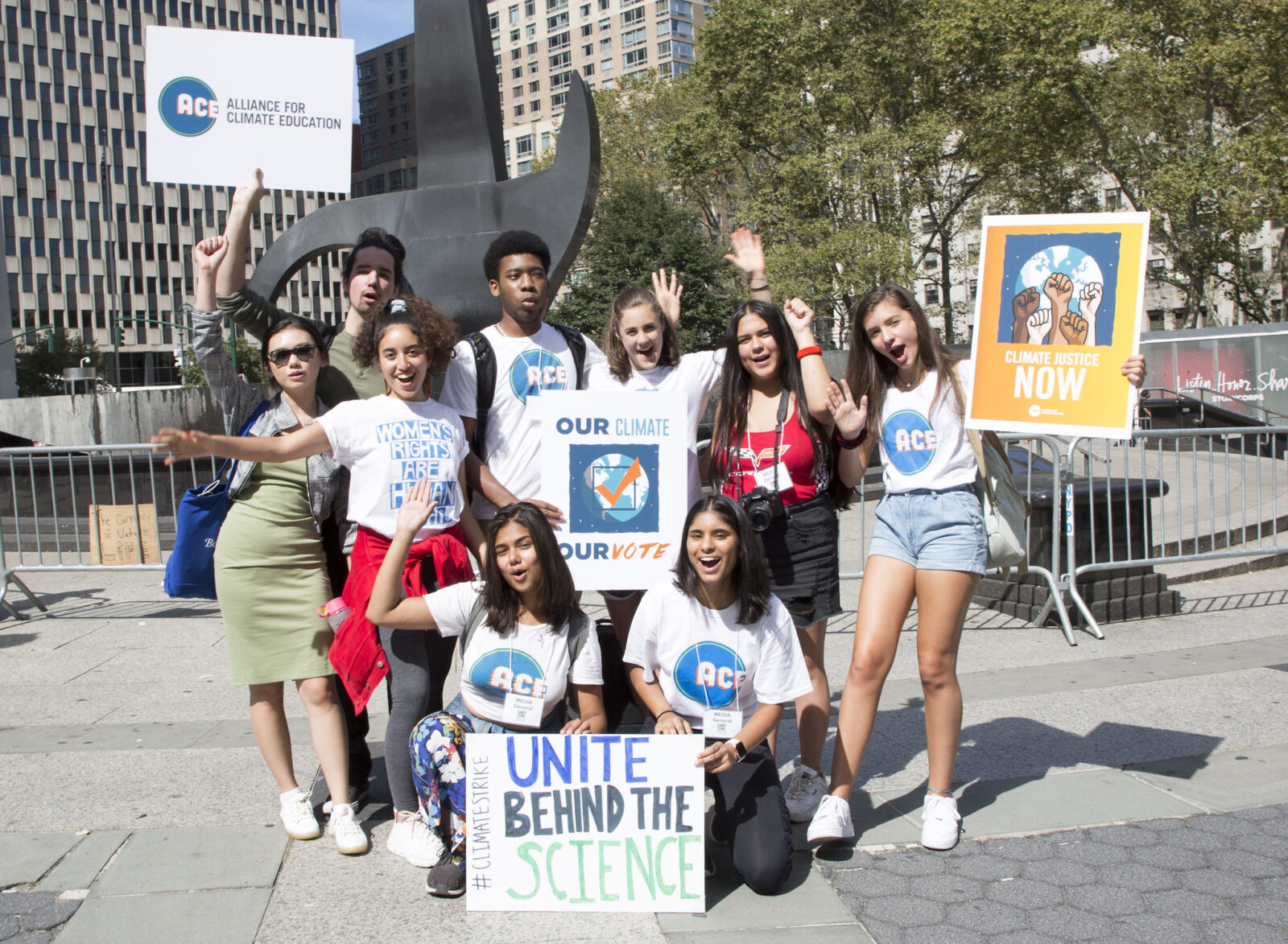 Please click here to read ACE's 2020 Annual Report.
This year has been filled with the highest highs and the lowest lows. We struggled individually and collectively in new and challenging ways—from COVID-19 to fighting for racial justice. At the same time, we solved challenging problems. We rose to new heights of unimaginable creativity. And, most importantly, we found a way forward— together.
All in all, it's been a big year for ACE in many ways. We more than doubled the size of the organization, reached tens of millions of young people with our campaigns, ran one of the largest youth and climate civic engagement programs in the nation, grew our ACE Youth Action Network membership to more than half a million young people in all 50 states, and contributed to the highest youth voter turnout in our nation's history.
While we acknowledge all that we have achieved this year, we know that now is not the time to rest. The climate crisis doesn't rest. Fossil fuel devastation doesn't rest. The most active Atlantic hurricane season in history doesn't rest. COVID-19 has exposed more cracks and injustices in our democracy, economy, and healthcare system that disproportionately impact communities of color. These same communities are also the first and worst hit by the impacts of fossil fuel development, climate change, and environmental injustice. These are the young people that make up the majority of ACE's community of half a million youth across the nation, and that we will continue to center in our work.
As we prepare to enter a new year, we know that our most important work is yet to come. We recently kicked off a new strategic planning process to level up all aspects of our programs over the next several years, launching in summer 2021. We feel so fortunate to have the trust, support and respect of our community as we explore this next phase of our work.
Most importantly, we continue to believe in the power of young people to fight for climate justice, and to be the generation that transforms our society into one that is more just, equitable and prosperous for all. While we say farewell to 2020—the year of making history and breaking records—we energetically welcome 2021—the year we take our future back. Stay tuned for all that is yet to come as we unveil our most ambitious and important plans yet. With many thanks — onward,
Leah Qusba
Executive Director
Want to read more? Check out the ACE Blog.