Teachers, We Hear You: Teaching During the COVID Pandemic
Rebecca Anderson
|
October 16, 2020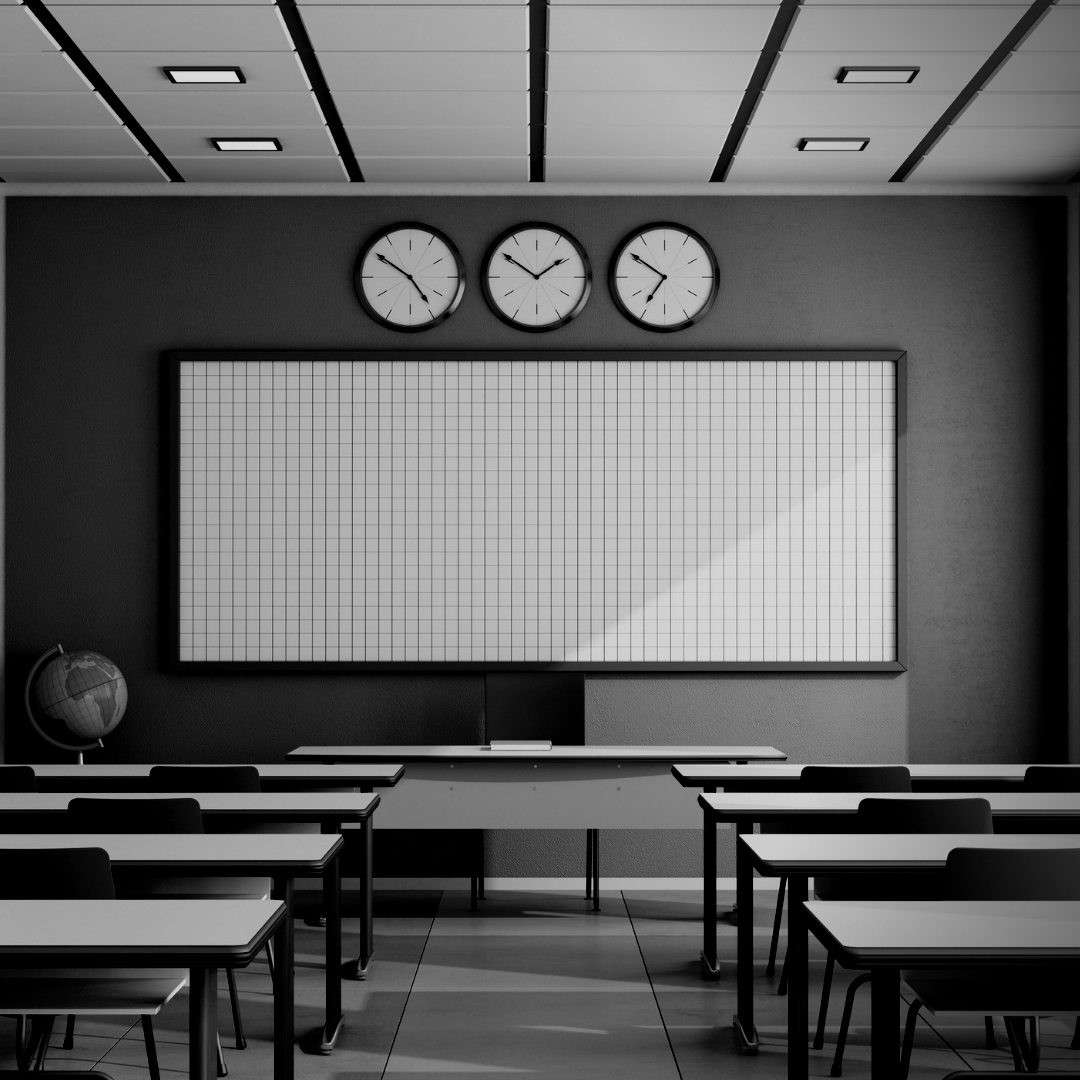 2020 has been a year. No one knows that more than teachers. We are asking the impossible of teachers. Teaching during the COVID pandemic looks like this: teach virtually with minimal new resources or support. Or teach both virtual students and in-person students at once. Or teach them in the classroom, but don't get too close. And don't let them do group work or collaborate. It takes at least twice as much effort and my best guess is that the student outcomes will be about half as good.
We reached out to our 30,000 member ACE Teacher Network to ask you what school looks like right now and how it's going: what do you need most, what's your biggest struggle. And, wow, did you respond. Hundreds of responses that, taken collectively, paint a grim picture of teachers trying desperately to do their best at an impossible task. A huge thank-you to all the teachers who took time out of your already overflowing workday to let us know what you need and how you're doing.
By the numbers, most of our responses came from high school teachers (42%), followed by 27% middle school teachers and 19% elementary teachers. Seventy-five percent are public school teachers. Nearly half (48%) are teaching virtually, while 36% are in a hybrid, part in-person, part virtual model. Only 8% are in person entirely.
When asked what types of resources you need most (aside from more hours in the day), 51% rated video resources as most needed, followed by lesson plans for a virtual classroom (46%) and live events like Our Climate Our Future LIVE (37%). Most teachers said in-person lesson plans are not what they need right now. You also said you needed: resources that work with Google Classroom, funding to mail materials to students, interactive labs that can be done online or from home, document cameras, microphones that work with masks on, and a collaborative space to hear from other teachers about what's working for them. Some of those things we can help with, some, sadly, we can't.
Lastly, we asked what your biggest struggle is right now. These responses broke my heart, as I know that the 2020-21 school year is breaking yours. Collectively, these answers represent a small window into the world of thousands of teachers, getting up every morning and trying their best to do the impossible. See the gallery below for a glimpse of what teachers' lives look like in a pandemic.
Teachers, we hear you and we take our hats off to you. Teaching during the COVID pandemic is nearly impossible.
Thank you.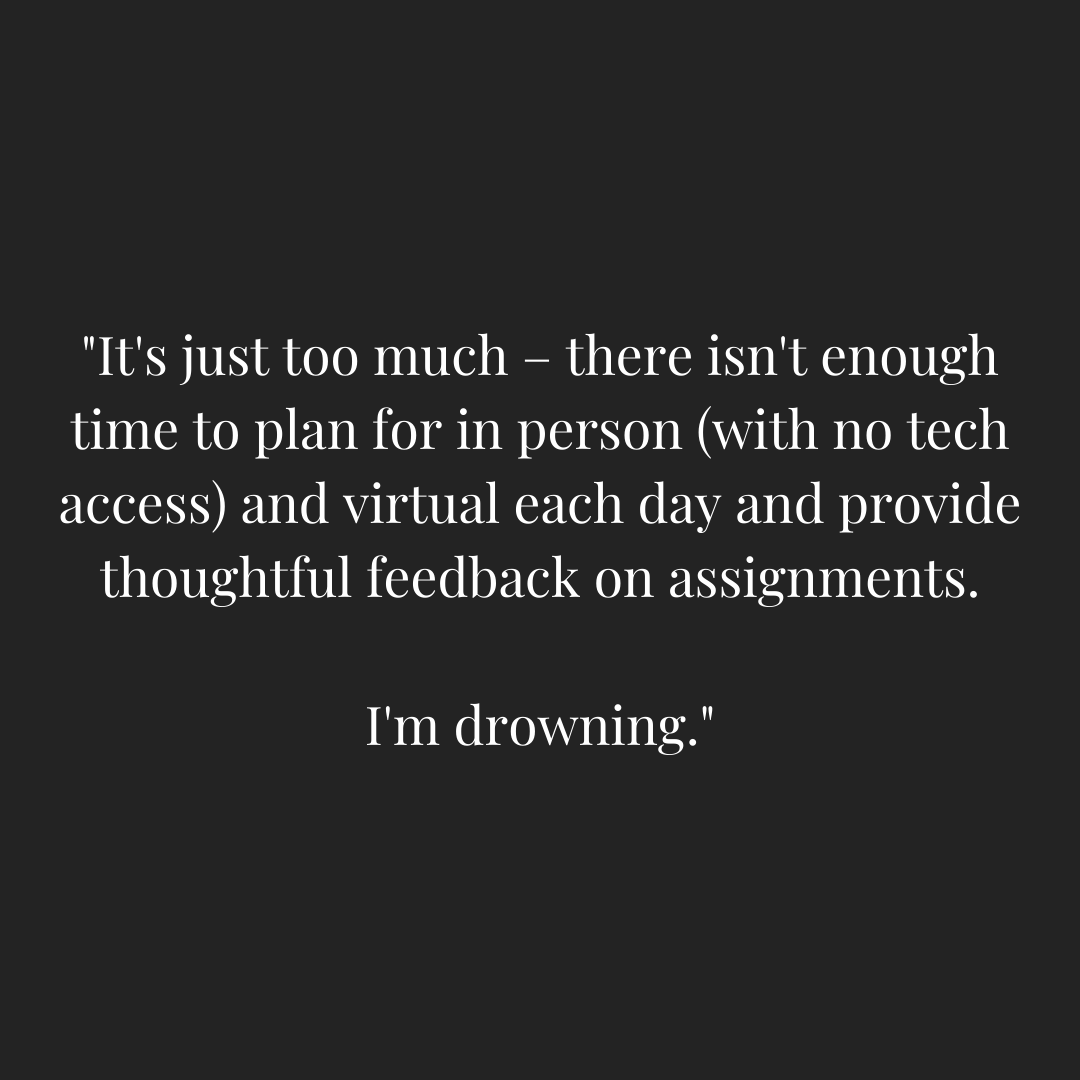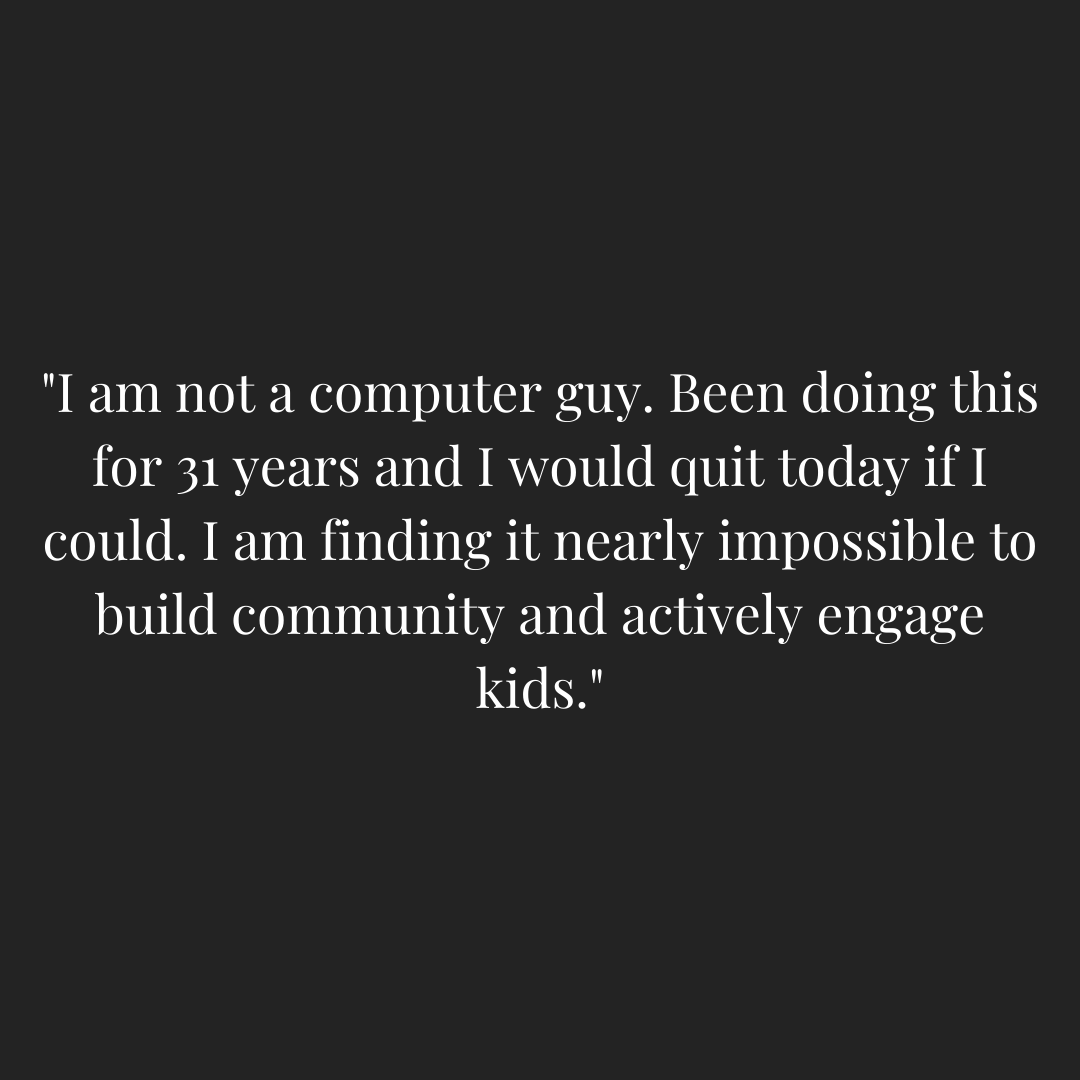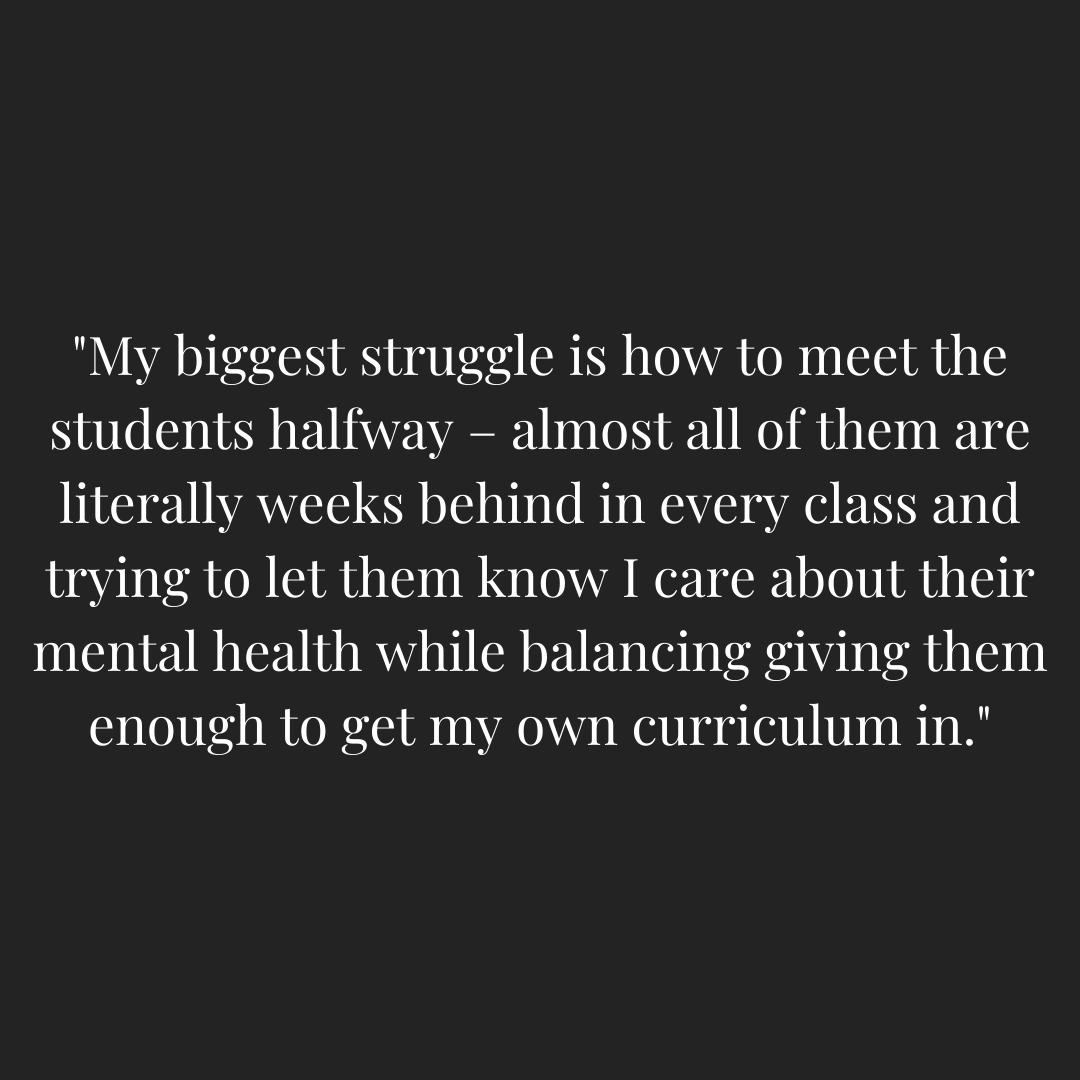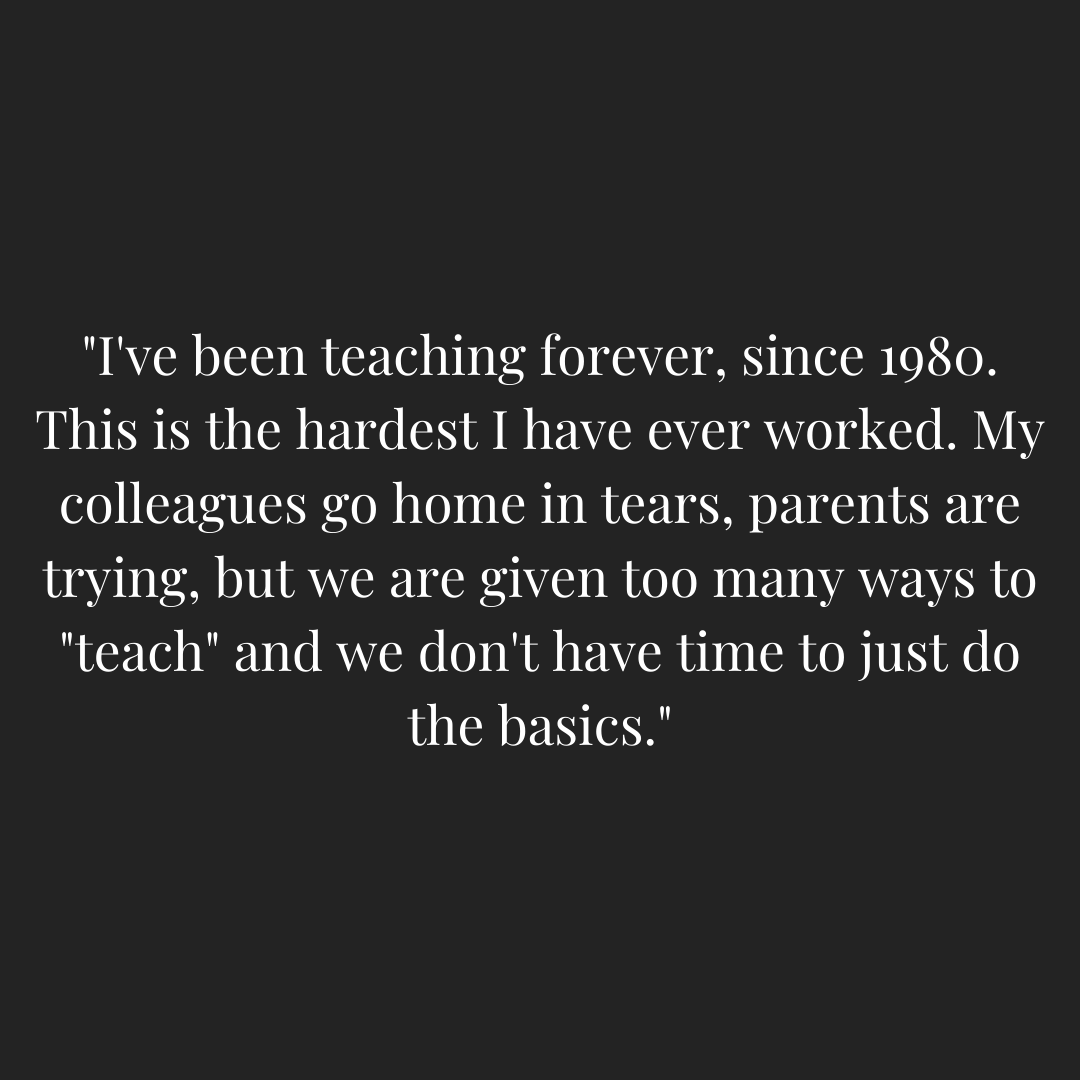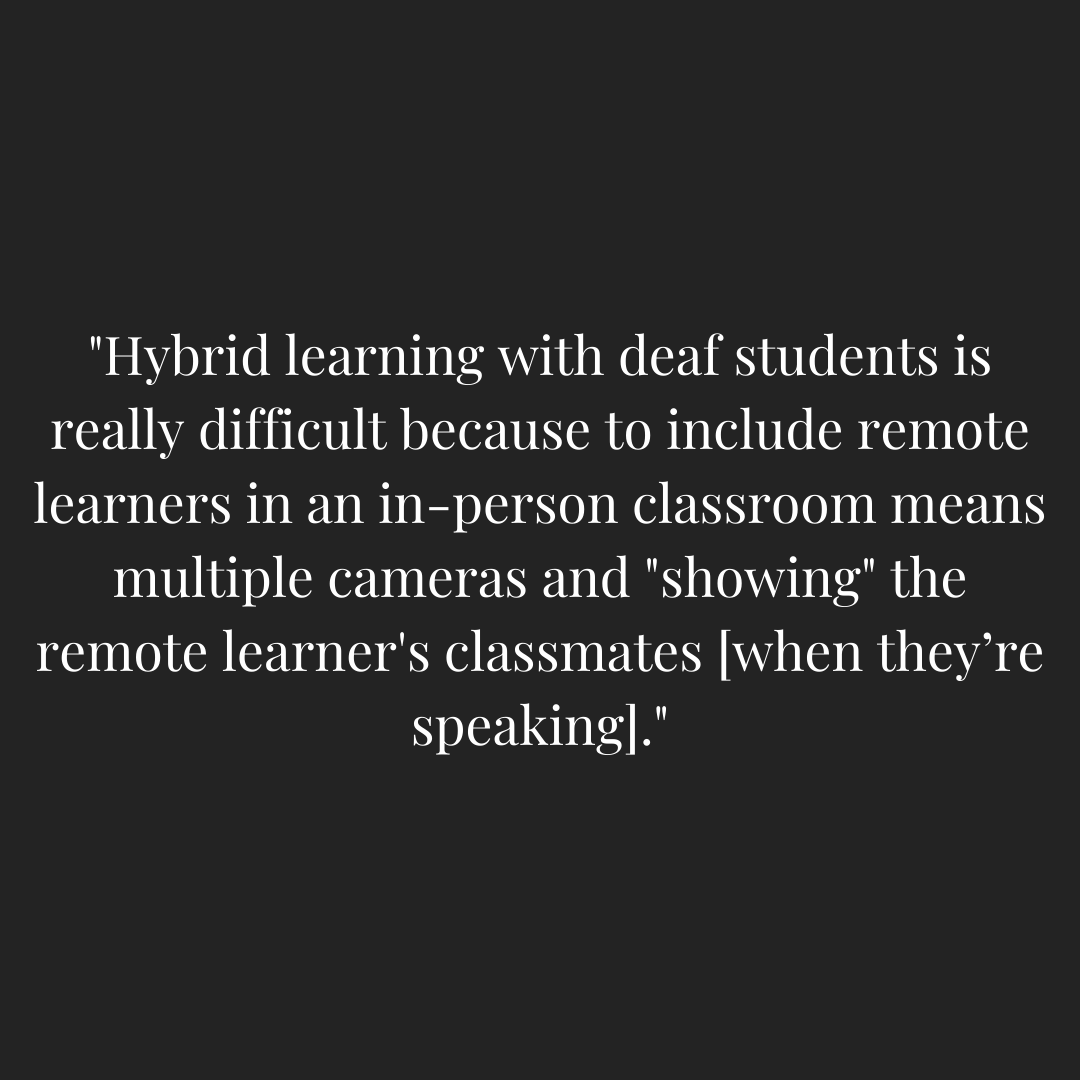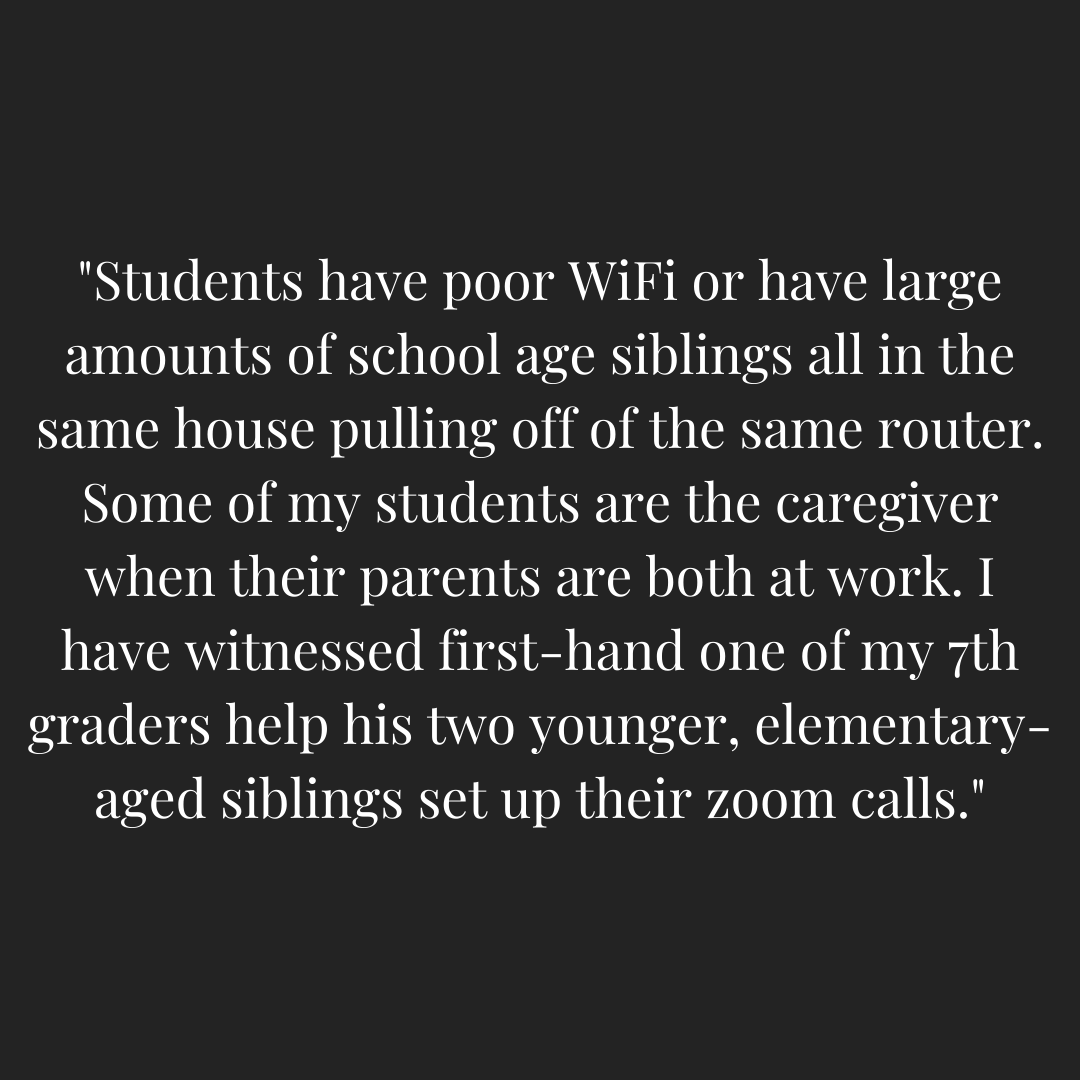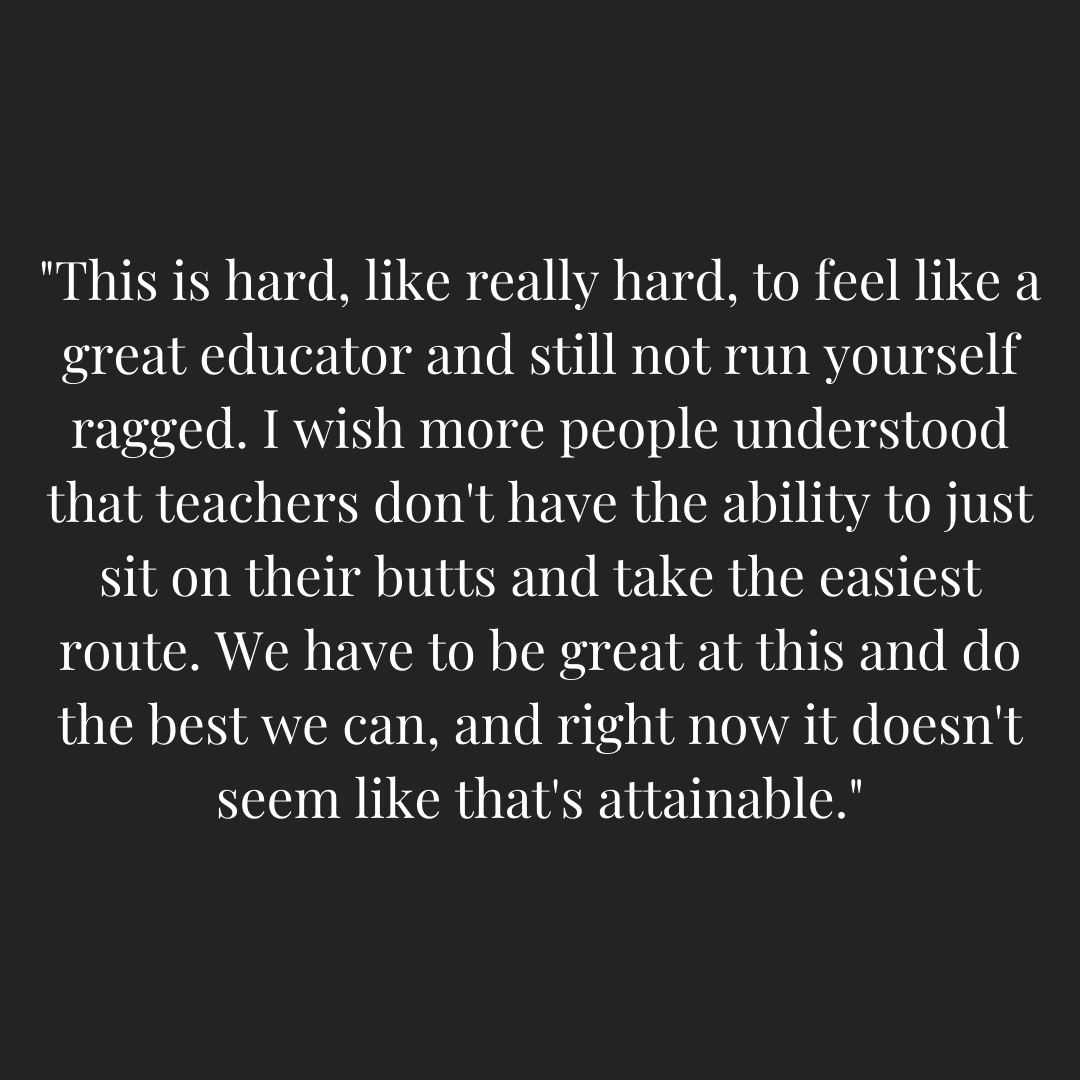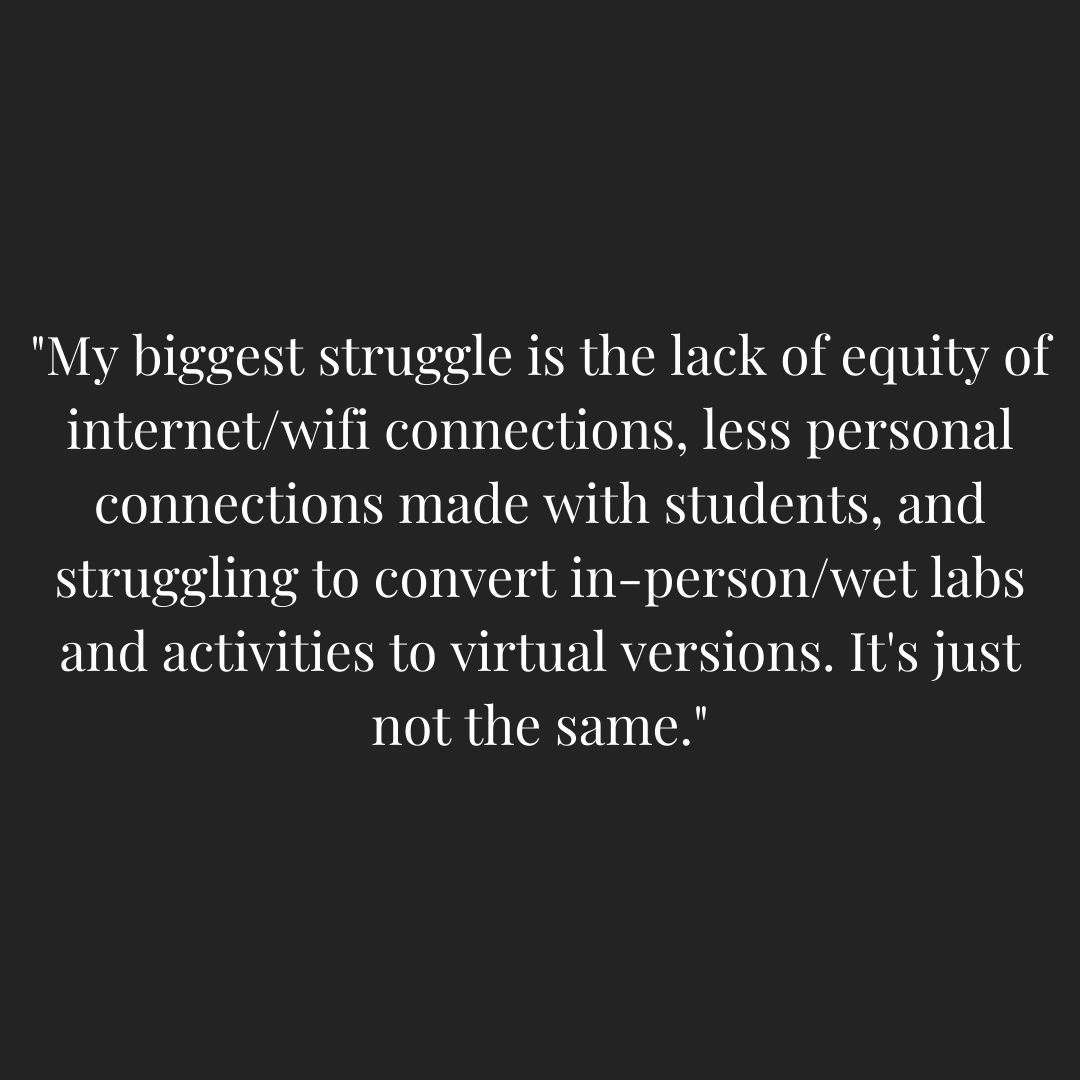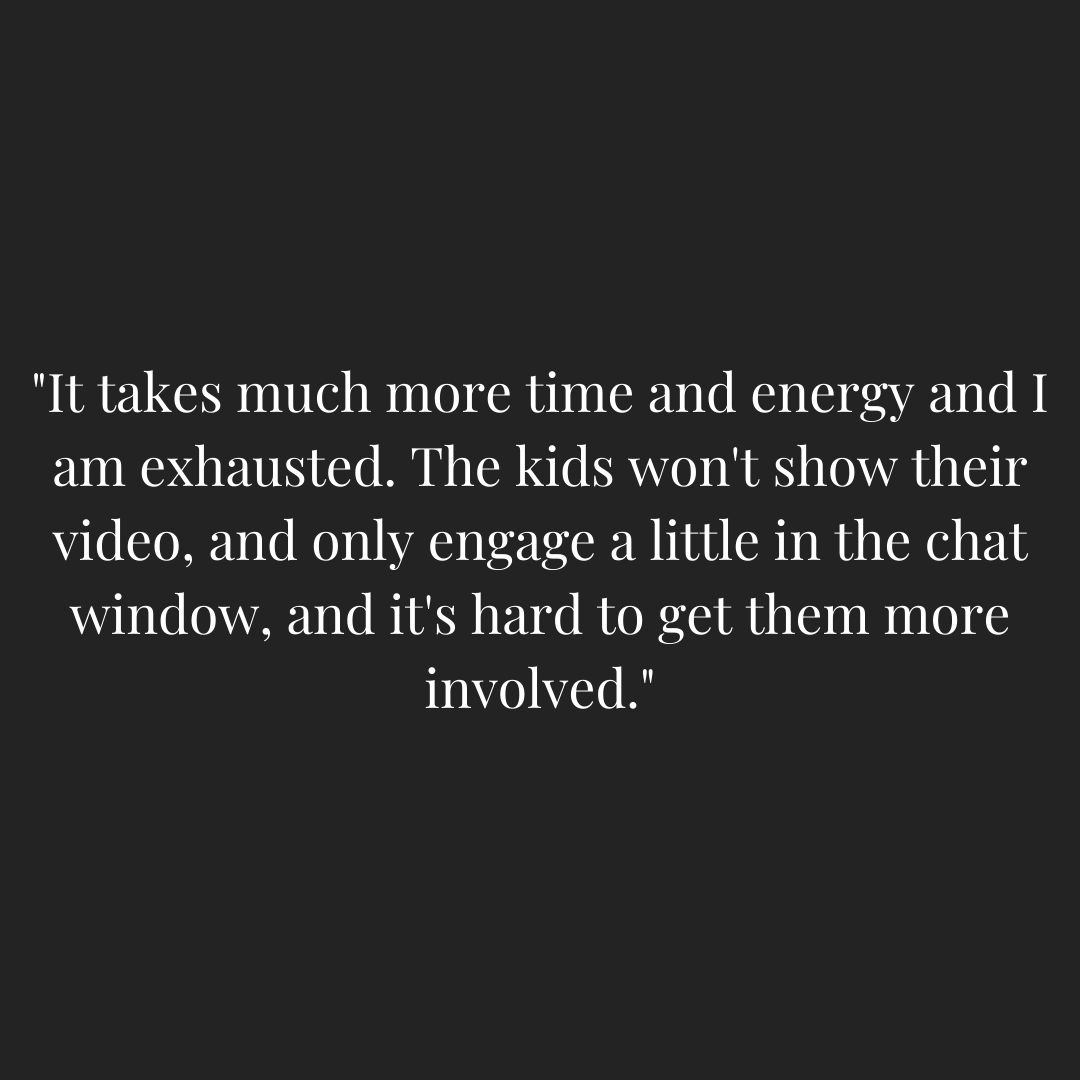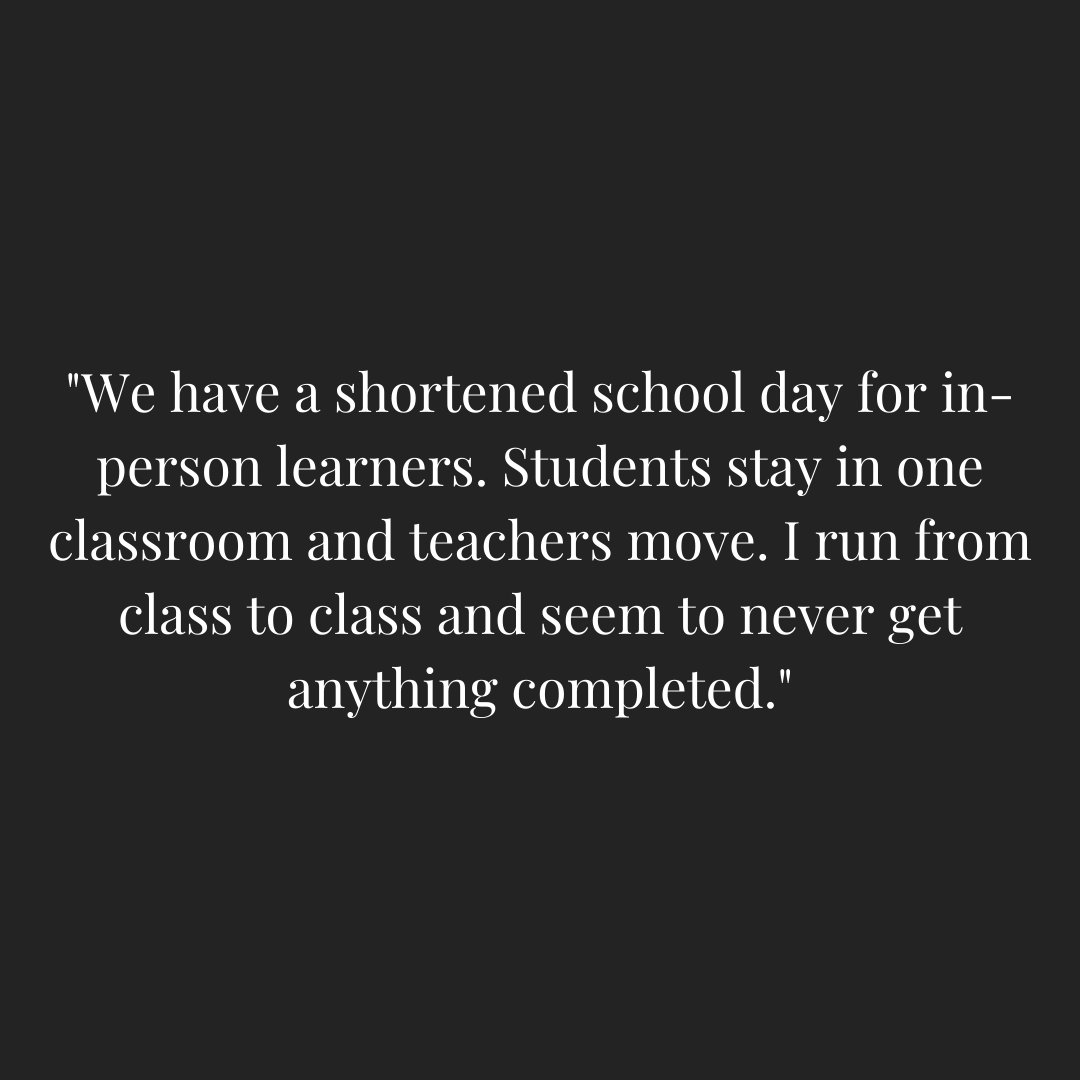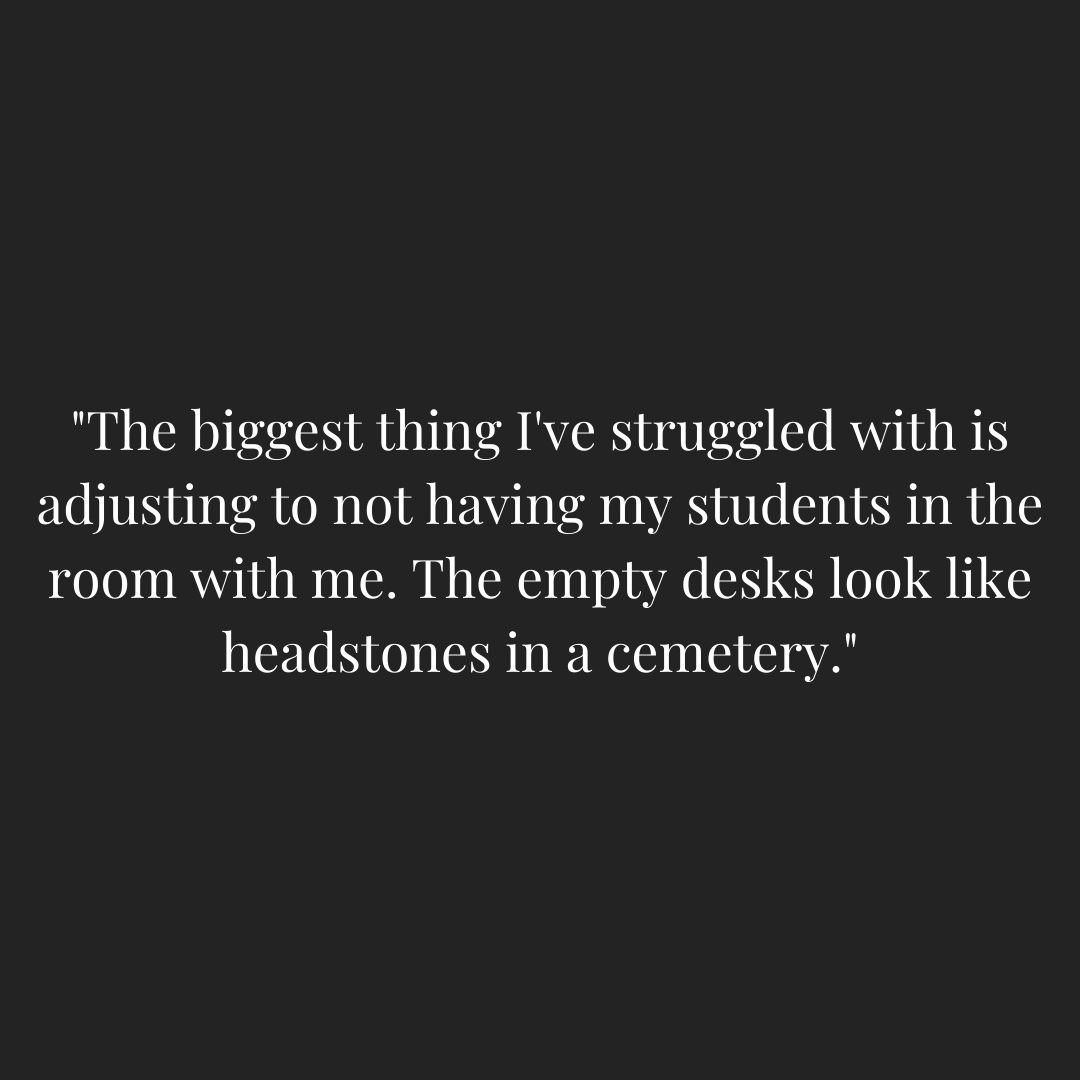 Want to read more? Check out the ACE Blog.