Can you help these frontline organizations battle COVID-19?
Abby Crisostomo
|
April 7, 2020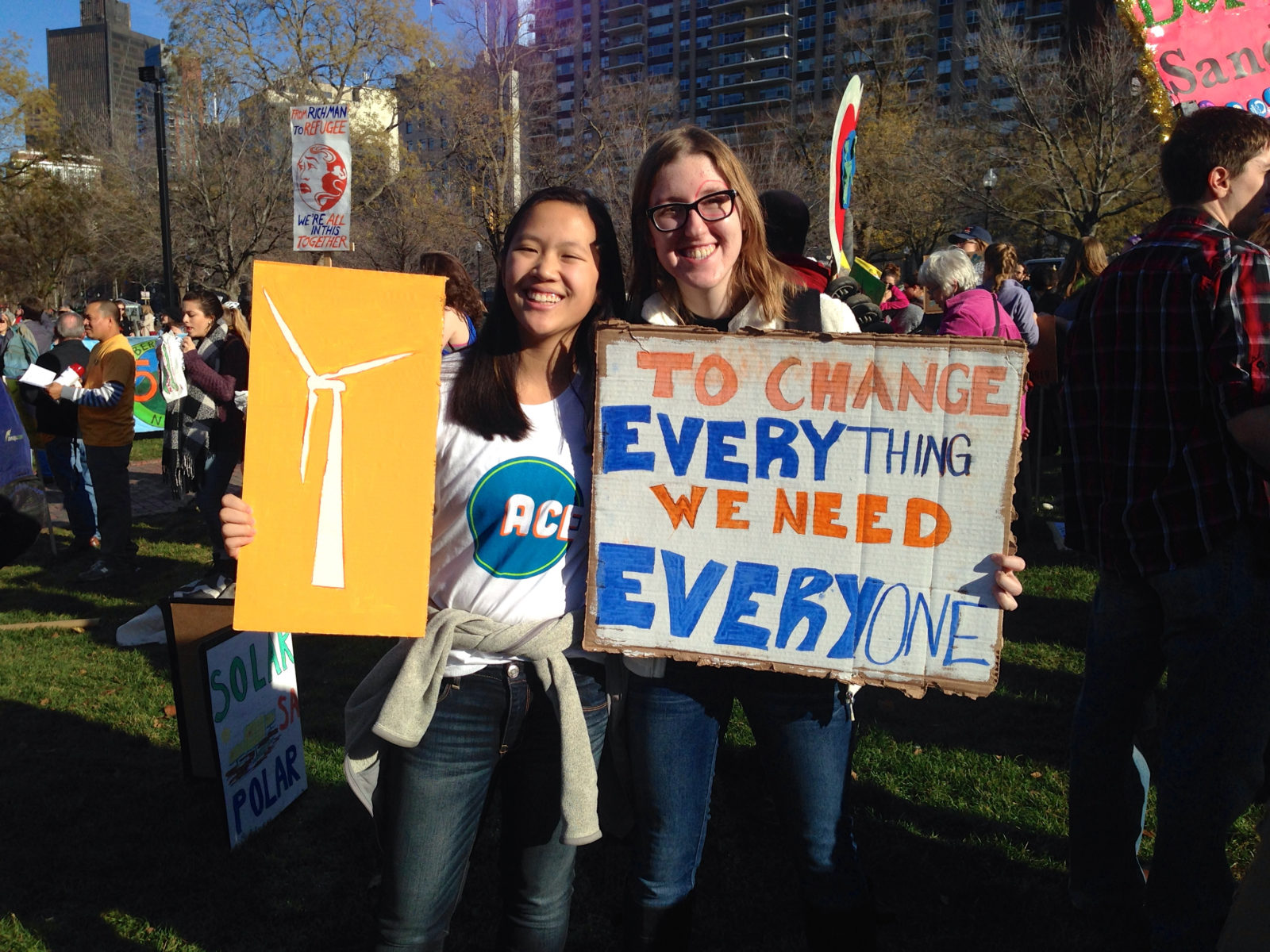 In this turbulent time, all of us at ACE hope you and your family are safe and healthy. If you are in need of support or are able to volunteer, many local mutual aid groups are organizing in communities across the country. You can find a document containing resources sorted by region here.
At ACE, we remain deeply committed to our mission of educating young people on the science of climate change and empowering them to take action. Part of building our movement together is showing up for each other. The clear and immediate need for society is to rally together as one and support each other to slow the spread of COVID-19.
To that end, if you are able to make a donation, the organizations below are working on the frontlines of this crisis and could use your support.
Support your neighbors who don't have the means to stock up on food by making a donation directly to your local food shelf. Find your local food shelf here.
Provide hot, fresh meals for seniors and other high-risk groups who are unable to go to the grocery store due to the coronavirus outbreak by supporting the Meals on Wheels COVID-19 Response Fund
Support tipped and gig workers on the frontlines of the economic crisis through One Fair Wage's Emergency Coronavirus Tipped and Service Worker Support Fund
Provide a safety net to vulnerable home health care workers, nannies, and house cleaners who don't have access to health care or paid sick leave by contributing to the National Domestic Workers Alliance Coronavirus Care Fund
Supporting and lifting the voices of young people has always been at the heart of all of ACE's work and even in this time of uncertainty, you can be assured that will not change. We will continue to thoughtfully amplify the intersectional work and struggles that young people, educators, and their allies face every day. You can count on us to create a safe space for learning and climate leadership that is youth-centered, anti-racist, and stands against xenophobia. We feel that living our organizational values in this way is more critical than ever, as Asian communities face a rise in racist attacks. The organization Asian Americans Advancing Justice (AAJC) has compiled a list of resources to stand against racism related to COVID-19. Including a new resource from the Southern Poverty Law Center called, How to Respond to Coronavirus Racism.
We are also actively adapting our programming to allow us to continue to fight for climate solutions and support our community – virtually. Our Virtual Climate Teach-In is scheduled for April 21. As always, Our Climate Our Future is available online 24/7 with video climate education experiences and lesson plans.
When this crisis is over, we will continue our in-person programming and emerge more prepared than ever to educate and activate young people on climate change. Thank you again for being a part of the ACE community.