Looking Back on a Monumental Year: ACE's Annual Report
ACE Team
|
November 22, 2019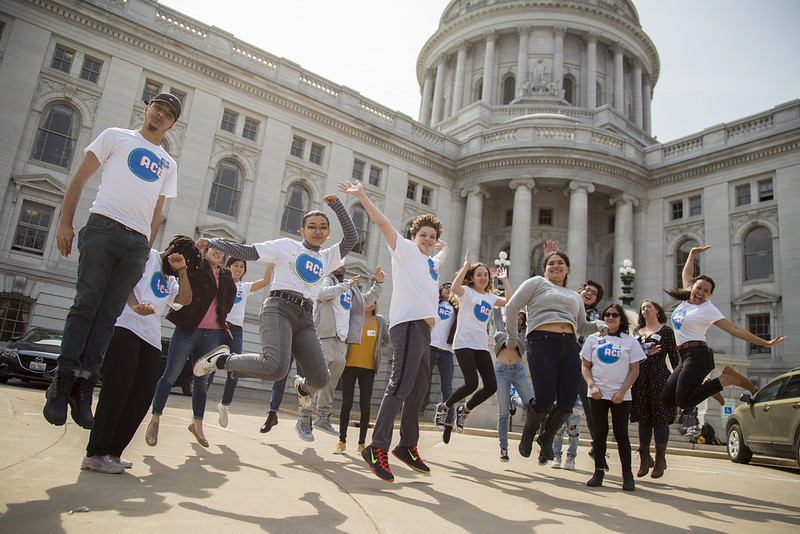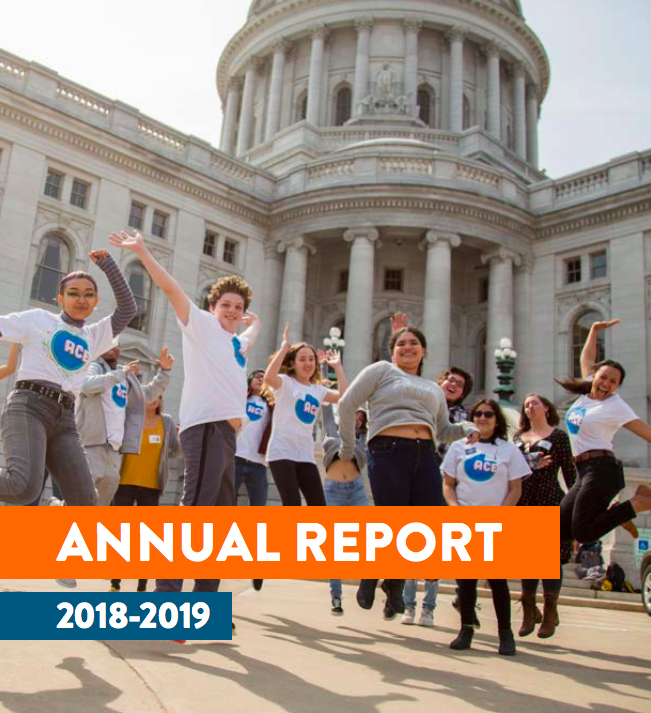 During the past year, your support helped ACE reach 3.7 MILLION young, diverse voters through Our Climate Our Vote—mobilizing first-time youth voters to register and turn out for climate leadership in the 2018 midterm elections.

Last year, you also made it possible to educate nearly 400,000 young people on the science, impacts, and solutions of climate change through Our Climate Our Future, awakening a new generation to the climate crisis and translating that awakening moment into civic action. This means ACE has now educated over 3.5 million young people; and those youth now lead the climate justice movement directly by organizing strikes, running for office, and calling out political leadership on their inaction.

We are building a new generation of climate citizens that are empowered to actively create lifelong civic engagement around climate solutions. Your support over the last year has helped us to lay the foundation for a momentous year ahead—and I am so excited for all that we will accomplish together in 2020.

During this season of thanks, I wanted to be sure to thank you for your dedication to this movement—and to the dual goals of awakening a new generation to the climate crisis, and leveraging that awakening moment to increase diverse youth participation in our democracy. Please join us as we expand and deepen our work in 2020 and beyond.