At Governor's Island, We Have Everything We Need to Solve Climate Change
Catherine Trusky
|
September 22, 2019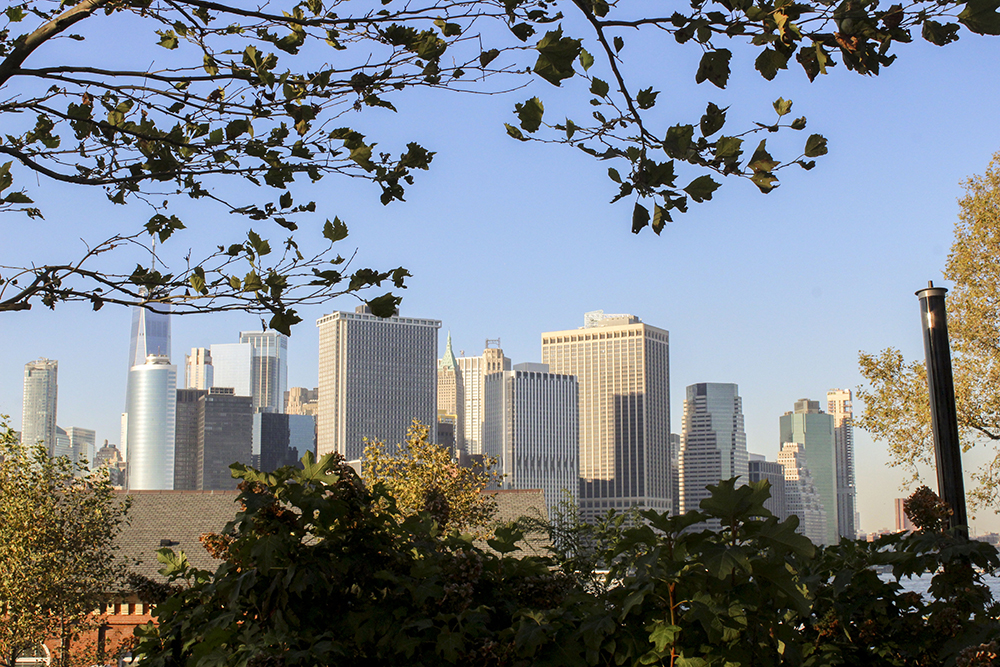 When you think of New York, you don't often think of lush greenery, vibrant wildflowers, or cheeky squirrels scampering around the trees. But at the Our Future Festival on Governors Island, wildlife was in abundance. The island, a dedicated national monument, is a haven of greenery in a largely industrialized city.
After a chaotic morning with all too little caffeine, our ferry arrived at Governor's Island's shore. Upon arrival, I was immediately struck by the energy pulsing throughout the festival: all around me, I saw excited faces, dozens of booths, and passionate young people ready to take action. Over the course of the event, ACE interviewed climate activists from all walks of life. Hearing so many perspectives unite around a single cause was truly inspiring, and it made me realize how large the scope of the climate movement has grown. People across ages, ethnicities, and socioeconomic statuses are rising up for their future, as in the end, climate change affects everyone and everything.
Photos from the Our Future Festival in NYC taken by ACE Fellow Rose Houck.
Perhaps what I enjoyed most about this festival was its diversity. Whether it be determining my climate personality (I'm climate optimistic, in case you were wondering,) listening to spoken word poets talk about the climate crisis, or playing a board game created around the premise of creating a carbon-free NYC, the activities offered were unique and inspiring. What's more, they all presented different ideas for combating climate change — fresh, exciting ideas that I would never have thought of myself. The Our Future Festival opened my eyes to the seemingly countless paths that can be taken to protect our lives and the lives of our children.
After the festival, we took some time to explore Governor's Island before departing on the ferry, framed by the fiery sunset. It was a day that, like the sunset, was full of the burning desire for change, and I think we all left Governor's Island with little fires inside of our own, smoldering within us and igniting our passion for change.