Hope After Hurricanes
Rebecca Anderson
|
October 27, 2018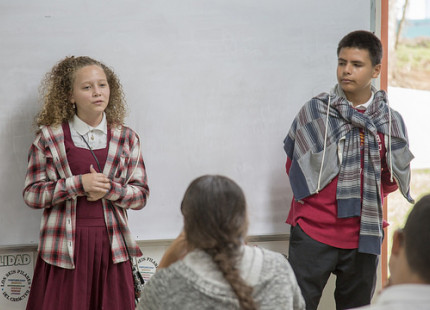 There are so many numbers that have come out of Hurricanes Florence and Michael.
Hurricane Michael:
Responsible for at least 30 deaths.
Over 1,000 people still missing.
Up to $10 billion in damage.
3rd strongest storm ever to make landfall in the U.S.
Hurricane Florence:
Responsible for 53 deaths.
Up to $22 billion in damage.
Over 30 inches of rainfall.
Nearly 1 million homes and businesses without power.
Our hearts go out to the victims of these storms, but so do our hands.
But these two storms were and still are about so much more than their numbers. For every person missing and every reported death, there is a story. These storms, like every other climate change-fueled disaster, were not equal-opportunity killers. They single out those who are most vulnerable, particularly people with lower-incomes, the elderly and people of color. We have seen this happen again and again, from Katrina, thirteen years ago, to Irma, Maria and Harvey last year, and we will continue to see more of it until we learn to acknowledge and then address how deeply intertwined the issues of poverty, race and climate change are.
These inequities will only deepen as families work to recover and rebuild in the wake of the storms. In addition to the fact that lower-income communities and people of color often live in flood-prone areas that are harder hit by hurricanes, as well as lack flood insurance, the sheer cost of rebuilding after a disaster can be insurmountable. As Eleanor Goldberg reports in the Huffington Post, one in five residents in Panama City, FL, one of Michael's hardest-hit cities, lives below the poverty line. People there lack the means to travel evacuate or to access emergency services. Residents of demolished trailer parks have stayed behind because they just have nowhere else to go. And when cars and appliances are destroyed, not to mention houses, people with limited resources to begin with have no reserves with which to rebuild.
Young people get this connection.
Addressing these injustices requires first acknowledging the ways in which these storms were driven by climate change. These connections are well-known – by scientists, if not by politicians. Warmer ocean water fuels stronger hurricanes. Ocean temperatures in the Gulf of Mexico were 3-5ºF higher than normal when Michael struck, making it much easier for that warm water to evaporate and intensify the storm. In Florence's case, a warmer atmosphere also allowed the storm to hold more moisture, making the intense rain more than 50% greater due to climate change alone, a new study finds. And sea level rise allows storm surges to be that much higher. Young people get this connection. Amira Odeh from Puerto Rico was hit hard by Hurricane Maria, but she shows her resilience by organizing her community to replant fruit trees. Check out her story here.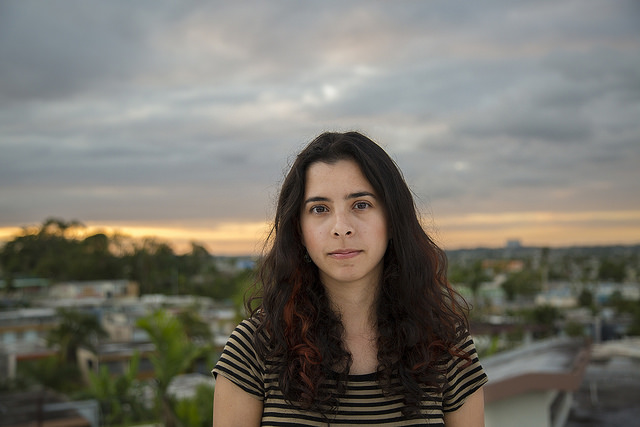 Connecting the dots between human-caused climate change and worse storms like Florence and Michael forces us to acknowledge our own culpability in their damage and loss of life. We are compelled to act – both to support a just recovery and to work towards ensuring the trend of worse storms does not continue. Our hearts go out to the victims of these storms, but so do our hands. That's why we developed a lesson plan, Hope After Hurricanes, for teachers in areas affected by these hurricanes to use in helping their students process their trauma.
Join us in supporting those frontline, grassroots organizations that are directly working with those most impacted. Learn more and support local, on-the-ground relief efforts:
In North Carolina:
In Florida:
In Georgia:
In addition to supporting these effective local efforts, sign up for ACE's Climate Education and Action Fund to bring climate science education and Hope After Hurricanes to classrooms in impacted communities.