Introducing: Our Climate Our Vote
Lily Trienens
|
September 19, 2018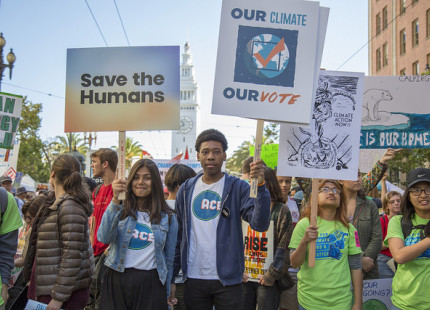 As the west recovers from wildfires, the east recovers from Hurricane Florence, and the Administration continues to deny climate change, young climate leaders are mobilizing peers to use their powerful voices and votes to call for effective climate leadership and policy in the 2018 midterms and beyond.
Relational Voter Turnout programs were TEN times more effective than any other turnout program tested.
Generation Z and Millenials are now the largest potential voting bloc in the U.S. and young people care more about climate change than any other group. At ACE, we believe in the power of young people to stop climate change. And as such, we are excited to launch Our Climate Our Vote, a youth-led initiative using cutting edge-digital engagement and proven peer-to-peer organizing models to turnout young climate voters at scale in 12 key states.
If there's a buzzword for this election cycle, it's Relational Voter Turnout (RVT), and for good reason. In 2016, RVT programs were TEN times more effective than any other turnout program tested, though they were small-scale and costly. ACE is piloting novel youth-led RVT programs – based on our effective climate conversation research and highly engaged digital network of young people. These efforts have the potential to scale and become transformative models for electoral organizing. With over 300,000 youth in our network, we are engaging young voters in critical states facing the most extreme impacts of fossil fuel extraction and climate change. We are critically focused on turning out youth as a part of the New American Majority – first time voters who are women, youth of color, and immigrants – in 12 key states where youth can have a tipping point influence.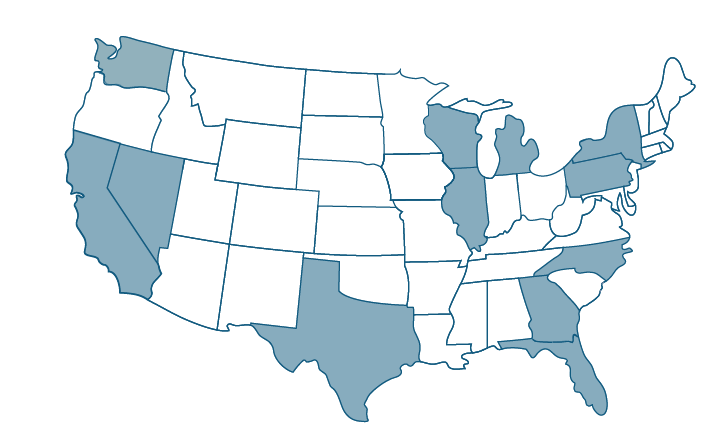 We have the potential to transform the political climate for climate action by supporting young civic leaders and to create new electoral organizing models for the broader climate and social justice movements, but we cannot do it alone. Will you join us in taking action today?