Our Climate Our Future just got a makeover.
Rebecca Anderson
|
March 16, 2018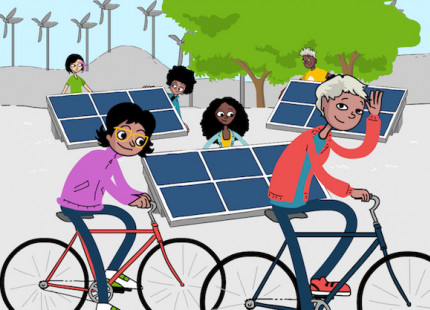 We are proud to present the all new Our Climate Our Future, featuring a bold new look paired with new videos, lesson plans and more.
Our Climate Our Future is an award-winning video experience that educates young people on the science of climate change and empowers them to take action.
The Interactive Map features young people across the country sharing their experiences with climate change.
At ACE, we believe that young people have the power to shape the future. Our goal is to provide resources for young people to understand climate science, the impacts of climate change and what they can do to stop it.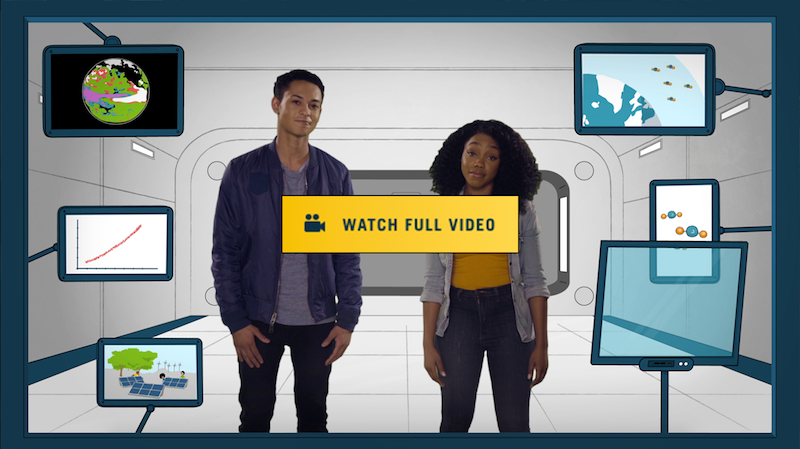 Here are just a few of the highlights of the all-new Our Climate Our Future:
 Super-fun, (and funny!) engaging animation
Two amazing hosts, Chantz and Shar, who totally get it – and help your students get it, too
Sleek new website that makes it easy to find just what you're looking for
Interactive map of young people telling their climate stories
And lesson plans to match all the brand new video content
We can't wait for you to try out this no-cost resource that puts young people at the center of the story and invites them to speak up and take action on climate change.
ACE is able to provide this resource at no cost due to the incredible support of people like you. If you are inspired by Our Climate Our Future, help us bring climate science to classrooms across the nation by joining ACE's Climate Education and Action Fund with monthly tax-deductible contributions.
Join

our Youth Action Network