Fellows fight to keep oil wastewater out of California's food system
James Coleman
|
April 14, 2017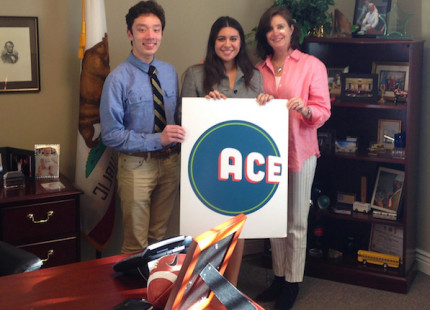 Should California crops be watered with oil drilling wastewater? This question was on the table as the Bay Area ACE Fellows partnered with the Center for Biological Diversity to push the Toxics Free Table Bill earlier this year. This bill would ban fossil fuel companies from selling oil drilling wastewater to California farmers, a practice that is currently legal and in use across the state. If passed, the bill would also protect consumers and farmworkers from toxins including oil, acetone, and benzene contained in samples of the drilling water.
The Bay Area Fellows met with Assemblymember Ting as well as staff members from the offices of Assemblymember Mullin and Senator Jerry Hill to urge them to support the bill. Below, ACE Fellow James Coleman shares his experience:
Who did you meet with and what did you want to get across to them?
We met with our state senator Jerry Hill's field representative, Joan Dentler. We wanted to urge them to support a bill that would place a ban on the use of oil drilling wastewater in Californian agriculture. We wanted them to know that this was a crucial health issue to the health of thousands of farmers and millions of consumers all across the country.
How did it feel to meet with your representative? Were you nervous? Excited?
I personally was especially nervous at the beginning. But, we spent a lot of time preparing our proposals and narrative beforehand. As we went further into the meeting, I felt more and more comfortable.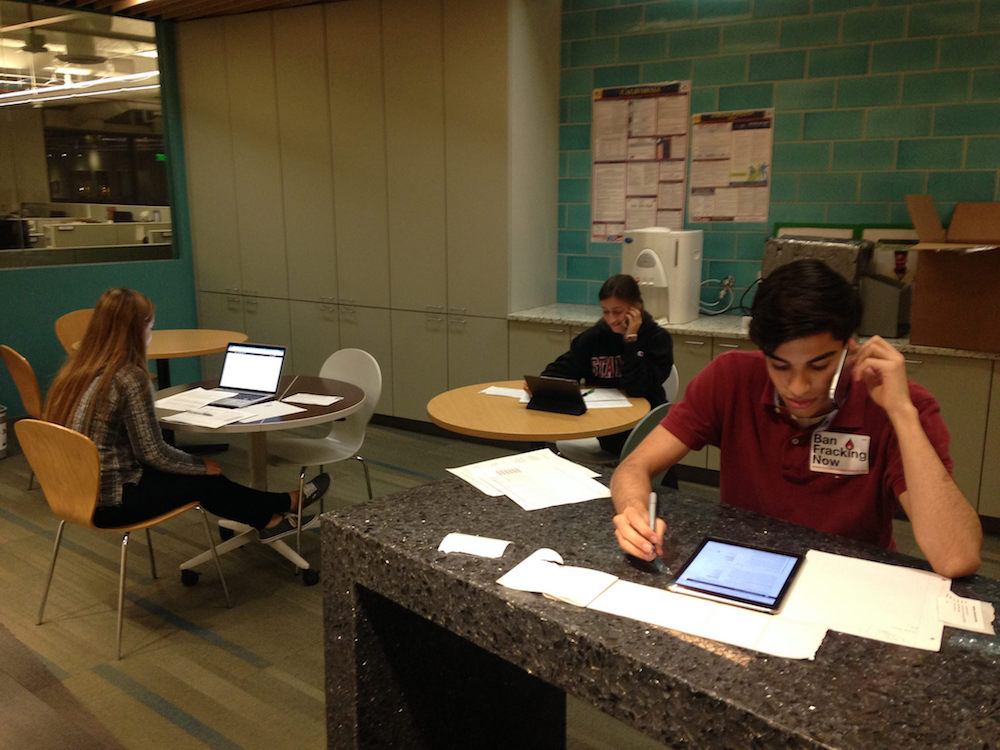 What was the purpose of your meeting and did you feel your voice was heard?
We met to garner our state representative's support for the Toxic Free Table Bill. I definitely feel that we successfully got the message across to them and let them know that this was an issue that we really cared about.
What was the bill you were working to find a sponsor for?
The toxic free table bill. This bill would place a ban on the use of oil drilling waste water in Californian agriculture.
Can you walk us through the play-by-play of what transpired after you and the Fellows learned that the bill no longer had a sponsor? How did it all end?
We were all really shocked at how much pushback that our bill had received since our appointments with our state legislators. We initially thought that our bill would easily secure an author and that we were only asking for our legislator's support. When we got word that we did not secure an author, we rushed to get back into contact with our representatives to see if they could give authorship, but unfortunately, it was already too late.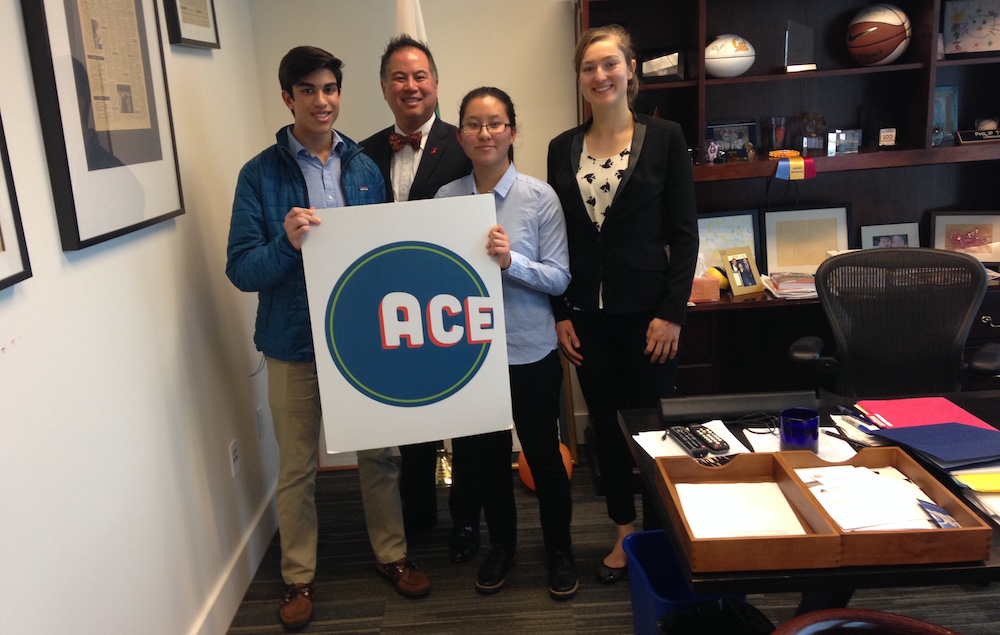 What was the most memorable or eye-opening part of seeing first-hand how the legislative process functions?
It was really memorable talking to the legislators and meeting them in person. They were really polite and receptive to what we had to say. I would definitely come back and do it again.
What takeaway(s) do you have from the experience?
It was really shocking at how powerful the oil lobby was in stopping our bill from reaching an author.
Anything else you want to add?
This experience was definitely really new and really exciting. I would definitely want to go back and meet with my state representatives on various other issues when the time comes. Although our bill did not successfully pass, it just goes to show that we need to prepare for all possible outcomes and push harder next time.