ACE Fellow Victoria Barrett Live from Paris
Josh Walker
|
December 9, 2015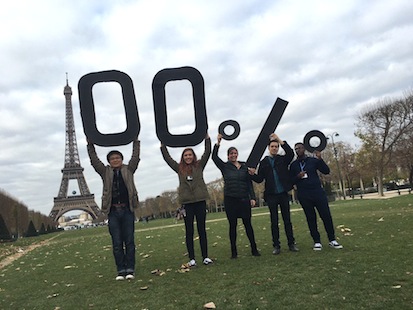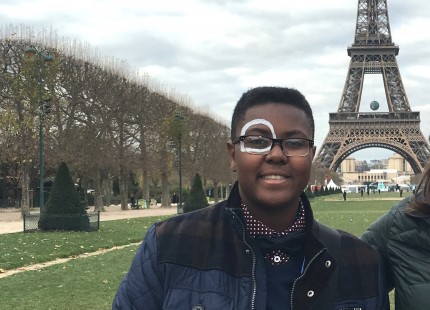 ACE Action Fellow Victoria Barrett is in Paris for the COP 21 UN Climate Change Conference this week. Bloomberg News named Victoria one of the top 10 attendees to watch at the Climate Conference, and with good reason. Since arriving in Paris, Victoria has elevated the voice of youth from around the world to demand climate action. She has attended key climate events with world leaders, participated in youth activism actions, met one-on-one with the Minister of Environment and Energy of the Maldives and participated in launching a global youth climate initiative.
At just 16 years old, Victoria is one of the youngest participants at COP 21. But she is not afraid to speak up.
On Friday, Victoria met with the Thoriq Ibrahim, Minister of Environment and Energy for the small island nation of the Maldives, to learn first-hand how climate change is impacting its people. She also shared her experience as a plaintiff in a ground-breaking youth-led lawsuit against the Federal government for not acting to protect young people from climate change. Watch as Victoria reflects on her meeting with the Minister: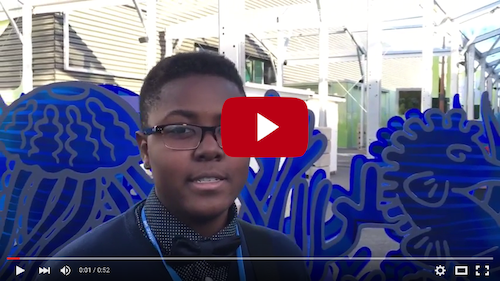 At just 16 years old, Victoria is one of the youngest participants at COP 21. Over the past ten days, she has often found herself brainstorming youth actions with young people nearly twice her age. But Victoria is not afraid to speak up. Her courage and passion for equitable climate solutions have positioned her as a driving force for youth climate action in Paris.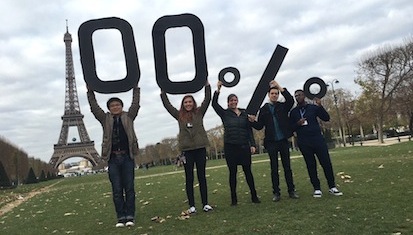 With all eyes focused on the outcome of the UN Climate Change Conference, which ends this week, Victoria and her fellow youth climate activists are stepping up to make sure world leaders heed their call for a sustainable and equitable future. Victoria joined with SustainUS to launch the ZeroBy2050 campaign, calling for a climate agreement that commits to phase out carbon emissions and rely on 100% clean renewable energy by 2050.
ACE is proud to support Victoria and countless youth around the U.S. in their quest to create a sustainable future.
Join

our Youth Action Network