Atlanta Action Fellows Tell Their Stories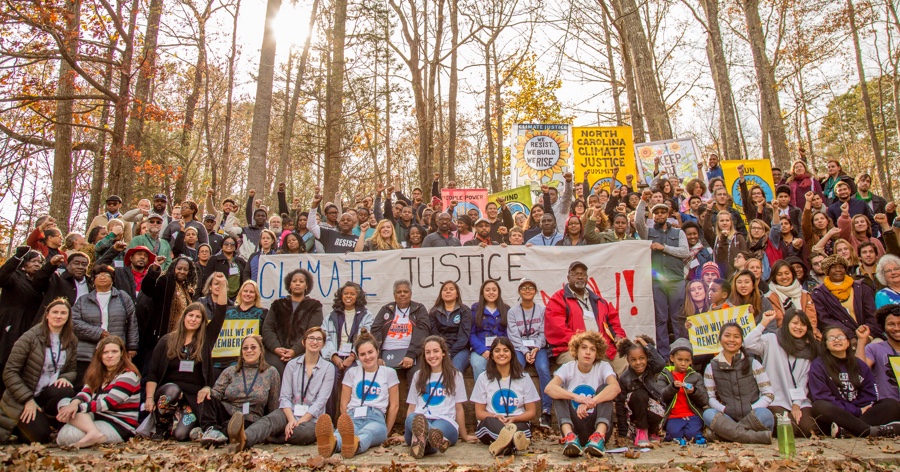 Young people have the most to lose as a result of ignoring climate change. That's why it's so important for them to not only understand the science and work for solutions, but to also be able to share their concerns and ideas about climate change and climate solutions. ACE in Atlanta and The Clean Air Campaign have partnered to help young people do just that: share their stories with the public.
The Clean Air Campaign spent time with ACE Action Fellows in Atlanta, training them to become better researchers, writers and producers of video media. Armed with these skills, the Action Fellows are putting them to use by writing for The Clean Air Campaign's teen blog, OnAir. Covering topics ranging from the importance of exploring the natural world to eating healthy, the Fellows are improving their writing and communicating skills while also raising awareness about climate change and green living.
You can check out some of their blogs here. Make sure to check back on a regular basis for latest updates!
About The Clean Air Campaign
The Clean Air Campaign works to support local programs to cut carbon emissions, protect public health and help young people take a positive role in reducing traffic and cleaning the air. They've worked with ACE since 2012, helping ACE students brush up on their writing skills. During the 2013-2014 school year, The Clean Air Campaign's youth blog, OnAir. produced a series of blogs written by ACE students and we are excited to continue that collaboration this year.
Join

our Youth Action Network