Another NYC High Schooler for Climate Action
Leah Qusba
|
October 15, 2013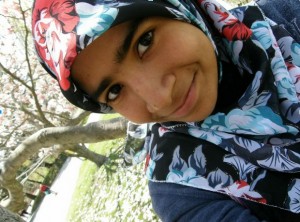 New Yorkers, more than some, know what it means to live in a community on the frontline of the impacts of climate change.
Rising ocean temperatures as a result of climate change increase sea-level through thermal expansion. As sea level rises due to climate change, coastal communities like New York are at risk of increased flooding and damage from storms like Sandy.
ACE reaches more than 20,000 New York City students with our programs every school year. Of those students, several have risen to the top to become leaders in the youth climate movement.
ACE awarded 68 scholarships to worthy youth climate leaders across the country to attend PowerShift 2013, the largest youth convergence of climate-focused youth on the planet.
Afsana Akter is one of those remarkable leaders.
In a recent interview, Afsana told us that she, "grew up in the green and luscious country of Bangladesh," and now currently resides in East New York, Brooklyn, NYC.
Afsana will be helping to facilitate a high school caucus at PowerShift, wherein high school students will be empowered to step into their leadership at this event and in the broader climate movement.
When asked why she was excited for PowerShift, Afsana said, "Climate change is happening, and yes, it's real. We are the reason that our Earth is in danger today, and only we can mitigate the negative impacts of global warming! Let's do this, for all of us!"
Afsana is attending PowerShift on October 18th-21st as an ACE scholarship recipient. Read about the rest of our PowerShift scholarship winners here.