10 Facts About Composting
ACE Students
|
November 27, 2012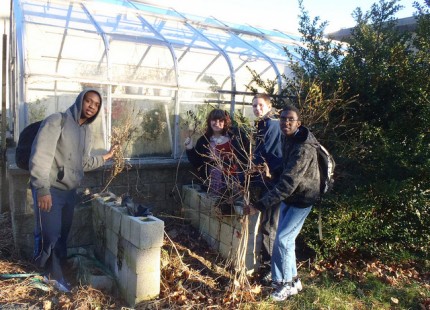 These tips come from an interview of Amy Donovan, the Program Director at Franklin County Solid Waste Management District conducted by Jamie Wright, a junior from Loyola Academy. Jamie then made a poster to educate people about what she learned.
1. Composting transforms waste into a valuable soil amendment, saves space in landfills, saves money on trash disposal, teaches students to be better environmental citizens, and actually helps slow climate change
2. Off-site composting is a waste diversion method that diverts a larger portion of the school's waste stream to composting.
3. At Montague Elementary School's Sheffield building, one post-lunch weigh in resulted in 40 lbs. of compostable waste and only 5 lbs. of trash; that's 89% compost, 11% trash
4. Before starting any compost program, schools should take a good look at their existing trash dumpster size and frequency of pickup and ask custodial staff if the size and pickup frequency is appropriate
5. Vermicomposting is composting with worms in an enclosed worm bin. A worm bin is a convenient, low maintenance way to compost indoors.
6. In Massachusetts, the MassDEP Green Team (www.thegreenteam.org) awards free compost bins and recycle bins to participating teachers.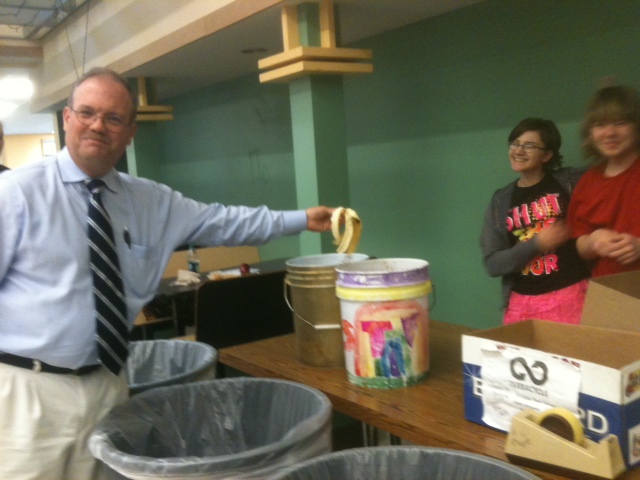 7. The length of time for decomposition varies according to materials added and other factors. Two to six months is an average
8. Have student compost volunteers monitor compost bins at lunch to make sure no contaminants enter the bins, and to remove them if so
9. If composting on-site, make sure you do not add meat, bones, dairy, peanut butter, or other protein rich foods. DO add lots and lots of leaves
10. If composting off site, label your compost dumpster or toters very well so that passersby and illegal dumper do not contaminate your compost with plastics and trash
GO COMPOST!
About Ms. Donovan: Amy Donovan is the Program Director at Franklin County Solid Waste Management District in Greenfield, MA.  The Solid Waste District manages recycling, composting, and hazardous waste programs for 22 member towns, including 17 transfer stations and 30 public schools.  Ms. Donovan represents Franklin County on the Springfield Materials Recycling Facility Advisory Board, and she manages the Franklin County Fair's Recycling and Composting Program. In November 2011, MassRecycle, the statewide recycling coalition, named her Recycler of the Year.