DIY Eco-Craft – Halloween Bats
ACE Students
|
October 30, 2012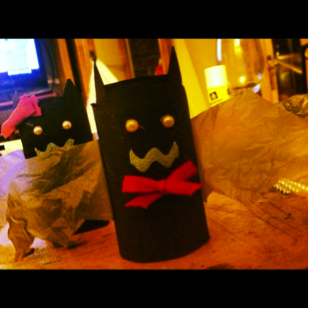 This crafty post is by Lia Miller, a senior at Kenwood High School in Chicago.
Don't throw away your cardboard toilet paper tubes! Instead of tossing it, save it, their always good for crafty projects (like this one).
A cute Halloween bat decoration made from recycled materials. It's super easy, I promise!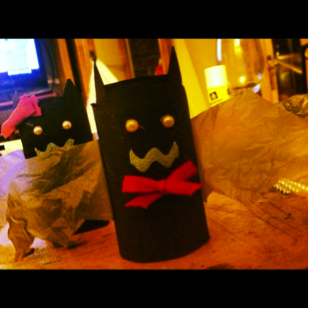 Materials:
A cardboard toilet paper tube
A plastic bag
Paint
Glue
Scissors
Markers/Decorating materials.
String (optional)
How To:
1. Take a cardboard toilet paper tube and cut two small triangle bat ears into the front of the tube. The middle part in between the ears can be cut out.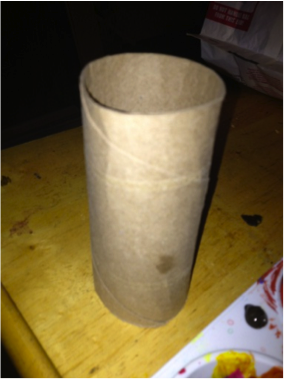 2. Now it's time to paint! Paint the cardboard in either dark brown, dark blue or black paint. Don't use too much paint (we don't want to be wasteful), only enough to cover the entire outside of the cardboard.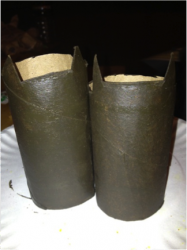 3. Take a gray or black plastic bag and cut a fairly large square out of it. Fold the square in half. With the square still folded, take a marker and draw a bat wing on the plastic (it kind of looks like a hill with a slope on top, with a wave one the bottom). Cut the wing out. If you kept the plastic folded, you should have two wings. Glue the plastic wings to the sides of the tube.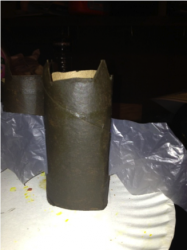 DIY TIP: Get into the habit of recycling or saving your plastic bags, their good to reuse for lunch bags or trash bags, you can even reduce the amount of plastic bags you waste get when grocery shopping by investing in a reusable grocery bag that you can bring to the store.
4. Now for the really fun part! Decorate the face of the bat however you want. You can use paint or markers to paint/draw on a face or you can use other fun crafty materials (I used plastic pearls for the eyes and ric rac ribbon for the mouth). You can even give your bat clothes or accessories.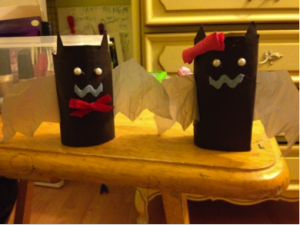 5.This last part is totally optional. If you want, you can attach a string to it by cutting a hole (or you can use a hole punch) in the back, feeding the string through, and typing it so that it can hang from a wall or a ceiling or even around your neck. Or you can leave it as is.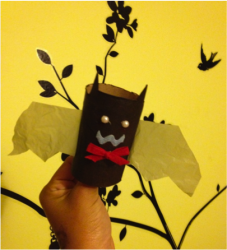 AND YOU'RE DONE! Aren't they batiful? (Excuse the corny pun).
Join

our Youth Action Network