Climate Change Denial Hits the Classroom
Gaby Berkman
|
January 19, 2012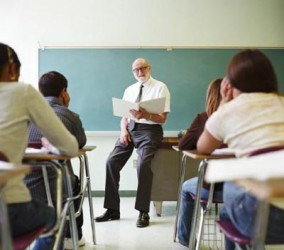 It's been quite a week, between President Obama blocking the Keystone XL Pipeline, SOPA/ PIPA's internet black out day yesterday, Apple announcing iBooksl, a textbook platform, Kodak going bankrupt…. the list goes on and on. And on.
But at the top of our list of wordly happenings is that teaching climate change in schools is now on the same level as teaching evolution in schools. What I mean is this:  there is now more and more resistance to to teaching man-made climate change in both middle and high schools despite the fact that all scientific evidence shows that yes, climate change is caused by man-made activities, such as copious amounts of fossil fuel consumption.
According to an article in in the LA Times, "Texas and Louisiana have introduced education standards that require educators to teach climate change denial  as a valid scientific position. South Dakota and Utah passed resolutions denying climate change. Tennessee and Oklahoma also have introduced legislation to give climate change skeptics a place in the classroom." Um, really?
This sounds shockingly similar to the evolution debate that happened over twenty years ago now.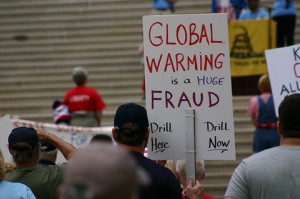 According to Eugenie Scott, executive director of the National Center for Science Education (NCSE) located in ACE Headquarters City Oakland, CA, there have been accounts of students walking out of the classroom when their teacher begins to discuss global warming, saying that their parents say it's not real. Scott notes that just as "The basis for antievolution is ideological… there's also an ideological basis for anti-global warming, it just happens to be a political and economic ideology."  The LA Times notes that you can break down climate change deniers based on location, as there is much greater push back to teaching climate change in areas in the south and in regions that have based their livelihood on energy industries.
So what does this all mean? The NCSE is turning to their previous experiences of defending the teaching of evolution in schools to help move forward with the climate change controversy, such as using the "deficit method" which focuses on discussing the science with people who hold different views from yourself. Plus, it's mostly up to individual states to determine what science they want to include in their curriculum, which will continue this conversation on a state by state level. The problem with this? Climate change education is becoming a politicized issue. The goal of the NCSE is to stop the politicization of climate change education.
As climate science educators, our assemblies are based on the most current science from the IPCC, the U.N Intergovernmental Panel on Climate Change. Do your teachers teach climate science in their curriculum?
Join

our Youth Action Network