Halloween Costume Contest
Gaby Berkman
|
October 24, 2011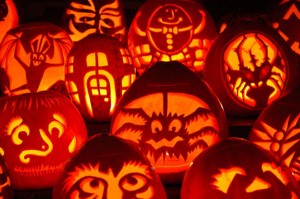 In exactly a week we will be celebrating my favorite holiday of the entire year: Halloween. Any holiday that allows you to dress up as something totally crazy and either collect or pass out candy is, in my opinion, the best day ever.
What better way to celebrate than with a super rad costume contest? Introducing HallowGreen, ACE's halloween costume contest. Post your pictures of your green Halloween costumes on Facebook for your chance to win an iTunes gift card.
The Rules:
Your costume has to be eco-friendly. That means that you made it yourself, bought it from a vintage store or borrowed a cool costume from a friend. You can submit your pictures on our Facebook page or email your pictures to [email protected].The competition starts TODAY and ends at 5 PM Pacific Time on Monday October 31st. The best costume in each of the three categories wins an iTunes gift card.
The categories:
The scariest. We're talking blood everywhere, eyeballs hanging out, zombies and even creepier monsters that scary us just thinking about. We want to scream when we see your picture!
The funniest. How creatively funny can you get? We want to crack up when we see your picture!
The greenest. This category is all about reusing old materials. Can you make an entire costume out of old newspaper?
The whackiest. My personal favorite, what is the most out-there thing you can think of? Put your thinking caps on and go crazy.
Happy HallowGreen!