ACE Headquarters Takes on Biggest Loser
Gaby Berkman
|
September 8, 2011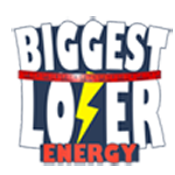 Headquarters is getting pumped. Super pumped, actually. Why? Not only is it the start of the school year, but ACE's Biggest Loser: Energy has officially launched. It's the competition where it's cool to be a loser. Obviously, we here at headquarters are entering the competition ourselves so that we can shed nasty carbon pounds and slay energy vampires too. Just because we came up with it doesn't mean we can't get in on the fun!
We started our energy audit on September 8. First, I checked out the Action Plan for some insider tips on how to win the competition.  Then I ran around the office informing everybody that we were starting the competition- and that the Northern California headquarter team was definitely going to win.
Alright, now comes the numbers part. I asked our office manager Carmen how many hours the lights were on per day. We determined that they were on approximately 6-8 hours per day. This was interesting because they are on a motion sensor, so clearly there is a lot of movement around the office throughout the day. We have tube lights, so I looked up the number of watts online and determined that they have 45 watts per bulb. I plugged those numbers into the magic Biggest Loser Carbon Calculator and it uncovered that our lights emit 2.4 total pounds of CO2 per day. Wow.
Tomorrow I'll tackle our Energy Vampires, and after that we'll submit our First Weigh-In Results. Can't wait to officially get entered into to the competition to be the Biggest Loser we can be.