Go Green Vid Contest + Win!!
ACE Students
|
March 29, 2010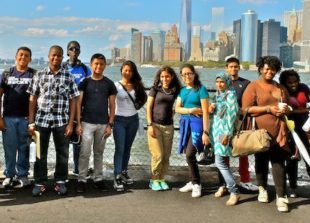 Wow! This is a sweet contest, calling all media mavens! Planet Connect has just unveiled its Get Green Video Contest for high school students – the challenge is awesome and the prizes are even sweeter:
The challenge: make a 1-2 minute video and show how you're reducing your carbon footprint – whether it's biking, using less water, walking more, etc.  (ie: your DOT!)
The prizes: an Apple MacBook, iPad, and MORE!
Deadline: hurry up! Deadline for video submissions is in about a month!
Read all contest rules at planet-connect.org/getgreen.