Solar in the Schools!
ACE Alumni
|
March 18, 2010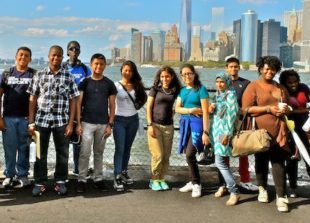 Hey, Bridget here, ACE Educator in Colorado. I'm excited to introduce our newest partner Solar Energy International (SEI) and tell you about some of the exciting things they are up to this spring!
SEI is a non-profit that's working hard to help people use more renewable energy and sustainable building technologies through education and technical assistance.
SEI's youth education program, Solar In the Schools, and WE CARE Solar, are building Solar Suitcases. These suitcases are a one-stop shop for natural power! They are full of complete solar electric systems that charge batteries for lights and communication – like cellphones. The Solar Suitcases are sent to health clinics in the developing world. Check out more about these suitcase solutions here:
This April, SEI is teaching high school unit all about about energy education, renewable energy technologies, sustainable buildings, and altruism. Yampah High School in Glenwood Springs, CO will be the first school to participate in this new program. For the final hands on project, they will build two Solar Suitcases to be sent to a health clinic in the developing world (most likely Haiti).
This project will teach students about energy use and renewable energy technologies PLUS it will empower them to make personal choices aimed at helping local and world ecosystems thrive.
You can learn more about this and get involved! Just contact SEI's Solar Suitcase Project coordinator:
Soozie Lindbloom
Solar In the Schools Program
Solar Energy International [email protected]