Terrae checking in!
ACE Alumni
|
March 17, 2010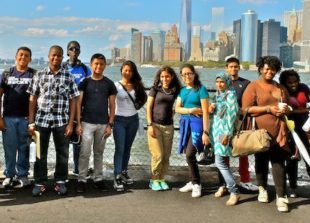 Hey guys, this is Terrae checking in on the Youth Against Climate Change (YACC for short)!
I know I have been M.I.A. for the past couple weeks, but that was because I have been working on this awesome video about my class! The video talks about concepts they have learned over the semester, and the students also talk about their DOT's. I showed the video to my school because my class also counts as my year-long, senior year project that I get assessed for.
When I made it I was using iMovie for the first time and it was very complex, but once I got the hang of it I was on a roll! I am also going to post the video on my next blog for you guys to see. It is very ameatur video, but I must say, I am very proud of the video I made!
Stay on the look out for the video next week and tell me what you guys think!
Checking out, Terrae!