Rhyming for Climate
ACE Alumni
|
March 10, 2010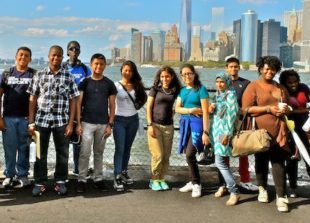 How are you Raising your Voice to help stop Climate Change?
The youth who participated in the New Bedford Climate Camp got a chance to work with local hip-hop artist Tem Blessed and create their own climate raps. Check it out (and look for cameos by ACE Educators Julian and me, Alan):
Thanks to SEEAL the Ocean Explorium, ACE, YouthBuild, and Tem Blessed.