ACE Chicago supports partners for MLK Day
ACE Alumni
|
January 14, 2010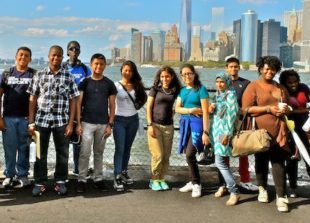 Coming off of a great Leadership and Presenter Training on January 9th, including the collaborative efforts of 5 ACE | Chicago Partners and 30 amazing students from around the region, we're reaching out to our partners and communities again!
What are you doing for MLK Day? You're off from school, but I'm sure you can figure out something to do to honor one of our nation's greatest leaders… in Chicago, ACE Educators be working with YouthBuild Rockford, the Youth Conservation Corps, and the MGR Foundation!

…and a special thanks to YouTube for having a great video of Dr. King's most famous – "I Have a Dream" – speech in 1963… maybe you can have a watching party and think about what we've accomplished as a human family and all we have left to do to preserve a safe, harmonious, and sustainable future for our people and our planet.
In solidarity,
Michael