Good Things Come to Those who Wait
ACE Students
|
January 11, 2010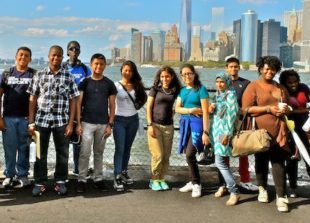 This is a special guest post by Climate Leader Jordan Howard. You can check out her awesome blog, here!
Today is January 4, 2010. This is the keynote address I gave at the Environmental Youth Conference at the LA Convention Center in November. I was so nervous speaking in front of all those people, it seemed like each time I lifted my head up the number of people in the room doubled. I hope you are inspired into action, let me know what you think in the comment box (below).
Jordan Howard – Keynote Address at the Environmental Youth Conference 2009 from Jordan Howard on Vimeo.