ATTN: Bay Area Climate Leaders
ACE Students
|
January 7, 2010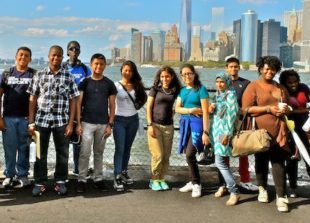 Wonder what really went down in Copenhagen? Hear it from your peers, not the politicians!!
Meet up with the students of SF who went to Copenhagen in December for the UN Climate Negotiations and hear their stories (the good, the bad, the ugly, the fun in Denmark…) as well as enjoy some tasty snacks!
When: Next Weds, January 13, 2010 – 6pm-7pm
Where: at The Women's Building in SF
3543 18th Street (3.5 blocks from 16th Mission BART)
Email me with any questions!