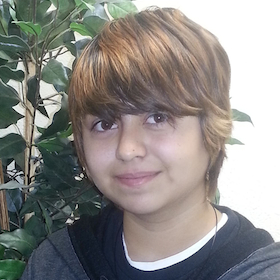 Vincent Candelaria
Action Fellow Alumni
Las Vegas
Vincent was born in New Mexico, but was raised in the Silver State of Nevada. He is currently a third year student at Foothill High School in Henderson, and has participated in the ACE Action Fellowship since his freshman year.
The reason he is interested in climate change is because he lives on and cares for the earth. Climate change not only affects the planet, it affects every living thing that dwells on it.
He joined the ACE Action Fellowship to learn more about climate solutions that he may incorporate in his Henderson community. He believes the earth is a scarce planet that needs humankind to preserve it for current and future generations.
Vincent is an anime enthusiast and a softball and flag football fan. He is also a growing artist who embraces the uniqueness of people.