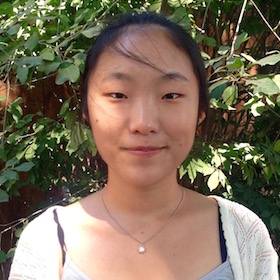 Tracy Zhang
Action Fellow Alumni
Greater Boston Area
Tracy is a sophomore at Boston Latin School. She was born in Osaka, Japan and immigrated to the United States when she was four years old. Tracy was first introduced to the urgency of the climate crisis during a family vacation to China. She learned from two family friends who are doctors that air pollution and the dense smog are responsible for the increased diagnoses of lung cancer in China. Tracy has since joined YouthCAN (Youth Climate Action Network), an environmental group at her school, and believes that it is especially important for young people to be involved in the solution to climate change because they will be most affected by it.
Tracy strives to become more aware of climate impacts and to educate others about the seriousness of climate change. She believes it is important to inform people about how climate change is linked to many global issues, including poverty, hunger, and disease.
One of Tracy's core climate action goals is to bring awareness to the health risks and natural disasters that are a result of manmade climate change. The economic culture of many countries permits the destruction of the environment in exchange for large profits and this disregard puts the biodiversity at risk. Tracy believes that our economic culture must shift to account for the climate and environmental impacts.
Outside of school, Tracy enjoys soccer, running track, and playing the flute.