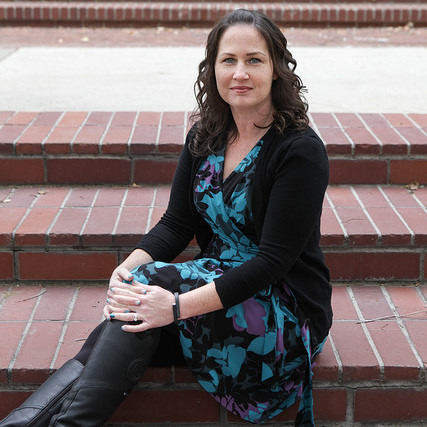 Leigh Metcalfe
ACE Teacher Honoree
Leigh Metcalfe grew up tinkering, exploring, and learning as much as possible about how things worked. She followed her passion and earned a Bachelor of Science Degree in Environmental Science and a Master of Science in Environmental Education from the University of Montana followed by a teaching degree in her home state of Nevada. Inspired by the ACE assembly, students wanted to take action and formed a club. With ACE's help, Leigh and her students took action to reduce their impact on the environment through school and community based action projects.
Over the years, students successfully, reduced water and energy use by updating bathrooms, wrote school board policy to make schools idle-free zones to reduce ground level air pollution and climate change, and installed a water refill station and encouraged students to switch to reusable water bottles. Recently, Leigh had an opportunity to take on a new challenge as a teacher by creating curriculum focused on engineering pathways for students, leading to the development of a course called Energy Technologies that encourages students to learn the fundamentals of engineering through exploration of energy related problems.
Following in the footsteps of the teachers who inspired Leigh at a young age, this new opportunity has allowed Leigh to challenge students to pursue careers in energy efficiency and renewable energy fields, compete in robotics and also earned her the honor of being named STEM Teacher of the Year in Nevada.