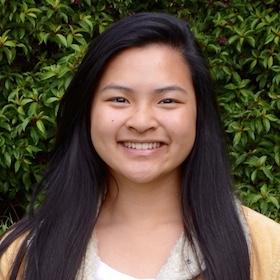 Keliana Hui
Action Fellow Alumni
San Francisco Bay Area
Keliana Hui is a senior at South San Francisco High School and has lived in the Bay Area her entire life. She believes that everyone should take a part in helping the environment because everyone is connected to the environment, no matter who they are. Keliana wants to raise her voice in the environmental community and inform people of their role in climate change.
With the vast landscapes that span California, from the beaches to the forests, Keliana has been able to become connected with the planet around her. She fell in love with nature while on countless camping and hiking trips. Living near San Francisco has also been a big influence on Keliana as the city continues to create progressive legislation to combat climate change.
Keliana is an avid worker in school and is involved in a variety of extracurricular activities, sports and clubs. She plays both tennis and badminton and is the Vice President of her school's Earth Club, which raised enough money to have an ACE Assembly come to her school. It was the help of her teacher that pushed Keliana to join ACE.
Through the Action Fellowship, Keliana would like to help people learn about the environment and create a better future for everyone. Her dream is to see a world powered by renewable energy with zero waste.