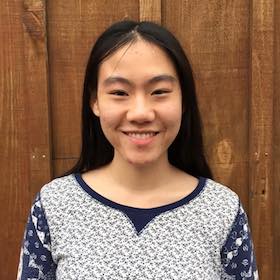 Katie Yao
Action Fellow Alumni
Greater Boston Area
Katie Yao currently lives in Boston, MA and is a sophomore at Boston Latin School. She enjoys piano, art, volunteering, baking sweets, and jogging.
She is the Vice President-Elect of her school's Recycling Committee, which is responsible for the school's recycling collection.
She is also an intern at the Garden Club. The Garden Club practices sustainable farming in the school's urban environment. Katie hopes to influence people in Boston's Longwood area to eat healthily.
She got involved with climate change after ACE gave a presentation at her former school, Boston Latin Academy, and through reading Al Gore's book a few years ago.
Climate change is important because Katie believes that we need to do everything we can to slow down the problem before it seriously impacts the life of organisms on the Earth (humans and everything else — other species are important too!).