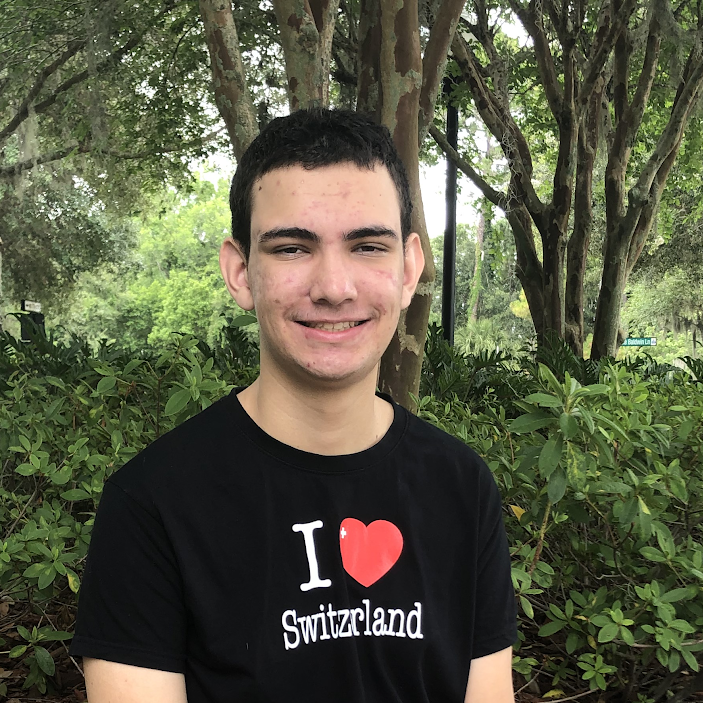 Ian Babler-Madrid
Action Fellow
Florida
Ian Babler is a senior at Winter Park High School in Winter Park, FL. Through his ninth grade biology class, Ian learned the devastating impacts that climate change has on our future – parts of Miami could be underwater by 2025. With problems like the Great Pacific Garbage Patch, the increased power of storms, and decreases in bee populations, Ian realized that Climate Change is an urgent issue that needs to be solved quickly.
Ian wants to advocate for climate justice to protect the planet and future generations to come. He  believes that educating his generation and youth engagement are  is essential in combating climate change, a phenomenon that some still refuse to accept. Youth engagement has been influential to the progress of government, like the landmark Tinker V. Des Moines Case. That is why the ACE fellowship is so important. The fellowship allows Ian and like-minded youths to press lawmakers to make environmentally conscious policies, develop plans to combat global warming, and educate the public on how to end climate injustice.
In his free time, Ian loves to play the violin. Ian is currently in the Florida Symphony Youth Orchestra's Symphonic, as well as, his school orchestra Park Philharmonic.