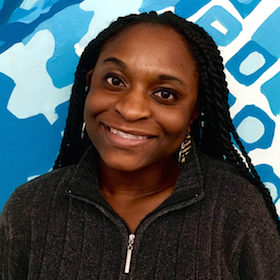 Denise Obaji
Action Fellow Alumni
New York City
Denise Obaji is a small, yet intricate part in her community. As one who cares for the total well-being of her community, Denise volunteers at various locations, such as the local family clinic and the neighborhood nursing home where she takes care of the elderly, while also being a student. Denise is always eager to learn and is always ready to take leadership in any situation.
Recently, an important issue for Denise, which she plans to help solve, is climate change. As the Earth and the environment around us are changing for the worse, Denise tries to figure out resolutions her family and community can take to save nature from downfall. She notices ways human beings affect the environment, whether it be littering, fuel emissions in the air, or wasteful lifestyles, and encourages them not to do so. Instead, she advises them to become eco-friendly. Though Denise knows that changing the world will take a long time, the change begins with her.
Denise is currently a junior at Townsend Harris High School in Flushing, Queens of New York. She is a devout Christian, loves her family, and enjoys dancing, eating, and being herself.