By ACE Alumni | February 04, 2010
Tuesday evening, Caitlin Grey and I had the opportunity to speak on a panel at the Commonwealth Club through their Climate One Series!!
Caitlin is a rockstar high school student from Alameda High, one of only 2 in California who went to Copenhagen for the UN Climate Negotiations.  We were 2 of 11 panelists -- all of whom were experts on policy, state and federal responses to climate change, or business and social entrepreneurship.  We both spoke about our experiences in Copenhagen, of the youth movement, and our hopes and fears moving forward.  You can catch a clip of me speaking at the end on the Climate One Facebook Page, and the entire panel should be up on their website soon.
Here are some excerpts from what I said, and you can listen to the whole thing HERE!


"My career is dedicated to empowering students to do something about climate change – we don't need wait for them to "grow up" to be changemakers... you can see it in Caitlin -- right here next to me.  I've seen amazing projects -- everything from starting recycling programs to solarizing schools districts.
Even so, I was floored by the 2,000 young people in Copenhagen.  This was the first year that the youth were considered an official constituency at the COP – and they were up for the challenge.  There were projects like Adopt a Negotiator, where an individual youth would corner their country's negotiator at every free moment challenging them on their every statement.  They used the tools & technology they knew best – they'd organize these climate flash mobs through text message and could rock a press conference with 20 minutes notice.  They were hyper-responsive and ultra-prepared.  Ultimately, it demonstrates a powerful will for change.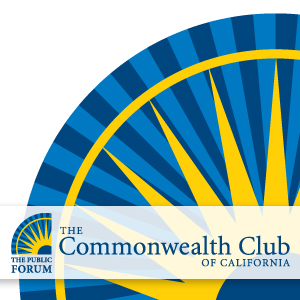 Many people were completely disappointed by Copenhagen.  And I have to be honest -- I wasn't.  I know that nobody's going to put someone who can't even drive in charge of global climate negotiations.  But I left feeling reassured that we'd be in terrific hands if we did!  They've got the knowledge base; they're incredibly motivated; they're completely independent; they've got nothing to lose.  And I'm confident they'll lead the change we need.  So I want to urge you all to move away from this idea that the 'youth are the leaders of tomorrow.'  From what I experienced in Copenhagen – they are the leaders of today."
I genuinely believe that every person reading this blog has the ability to make profound change in their community, school or even local or state governments.  Check out the opportunities we have to offer to get involved (www.acespace.org/act-now) and make your voice heard in this ever-growing movement!