ACE INTERVIEW: Chloe Maxmin From ACE to the ME State Senate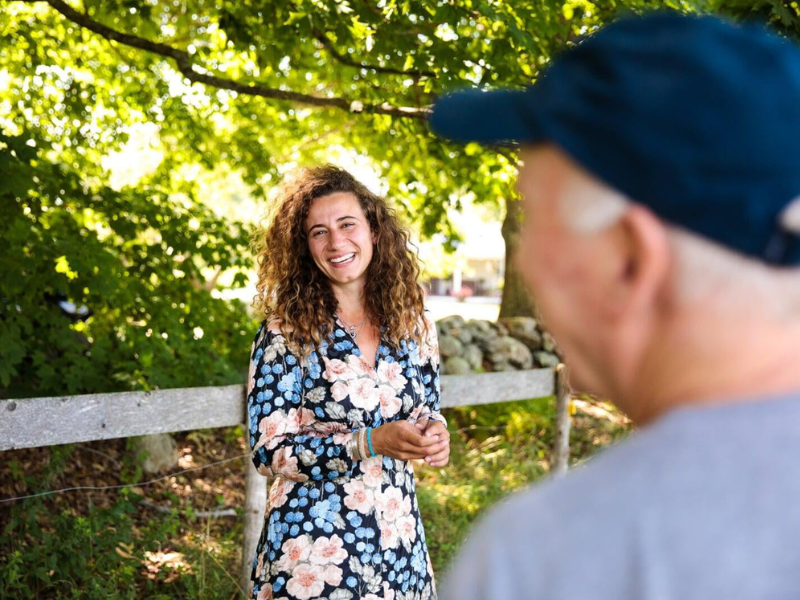 Hailing from rural Maine, Chloe is the youngest woman ever to serve in the Maine State Senate, at 28 years old. She was elected in 2020 after unseating a two-term Republican incumbent and (former) Senate Minority Leader. In 2018, she served in the Maine House of Representatives after becoming the first Democrat to win a rural conservative district. She also received an honors degree from Harvard College, where she co-founded Divest Harvard. Chloe is the recipient of the Gloria Barron Prize for Young Heroes and the Brower Youth Award. She was also named a "Green Hero" by Rolling Stone. She was named the 2020 Legislator of the Year by the Maine Council on Aging.
Gari De Ramos (GDR): When, how, and why did you first get involved with climate organizing?
Chloe Maxmin (CM): I first got involved with climate organizing when I was 12 years old. There was a massive development proposal gaining steam in my home state of Maine. I started to organize on that campaign, and everything blossomed from there.
GDR: With ACE, you brought the ACE assembly to all the 600 students at your school at Lincoln Academy. Can you talk about why you felt compelled to do that and the importance of climate education?
CM: When I got to high school, I really wanted to work on climate projects, but there was no eco-club or climate club. I started the Climate Action Club (which is still going strong today, 15 years later!) as an avenue for this work. We were starting from square one in many ways, including by starting a conversation about climate change at our school. We brought in ACE to present a more formal and comprehensive perspective to our peers.
GDR: What lessons did you learn and take with you from your time at ACE? How did your climate organizing evolve outside of ACE?
CM: The biggest lesson that I learned is that there are SO MANY young folks taking action! I felt very isolated in high school and like we were fighting an up-hill battle. But that network was so inspiring and kept me going.
There are SO MANY young folks taking action!
GDR: While in college at Harvard University, you also founded Divest Harvard. Can you talk a bit about why divestment was important to you and why you chose to organize around it?
CM: I loved—and still love—divestment as a tactic at educational institutions for so many reasons. First, all students have a stake in the movement. Second, it's effective and empowering.
GDR: Now you are a State Senator in Maine. Can you talk about your career trajectory and how climate organizing influenced that?
CM: I decided to run for office for many reasons, but one of them was being very frustrated at how the elected officials that I saw were avoiding or ignoring social movements as they made decisions in office. That frustration came from climate organizing, and I wanted to do things differently.
GDR: How do you currently fight for climate justice as a Maine State Senator?
CM: I've worked on climate legislation in each of my terms, ensuring that this is a focus on equity, access, and justice and bringing youth voices into the process.
GDR: What advice do you have for youth climate organizers and those looking to start a career in the political sphere?
CM: We need you! The process seems intimidating, but they make it like that to deter us from taking action. It makes such a huge difference when young folks show up with passion and authority.
GDR: How can others support and uplift the work you do?
CM: Let me know how I can support YOU!
Want to read more? Check out the ACE Blog!
Join

our Youth Action Network