ACE INTERVIEW: Jazmine Alcon on Mental Health in the Asian American and Pacific Islander Community
Victoria Whalen
|
June 10, 2022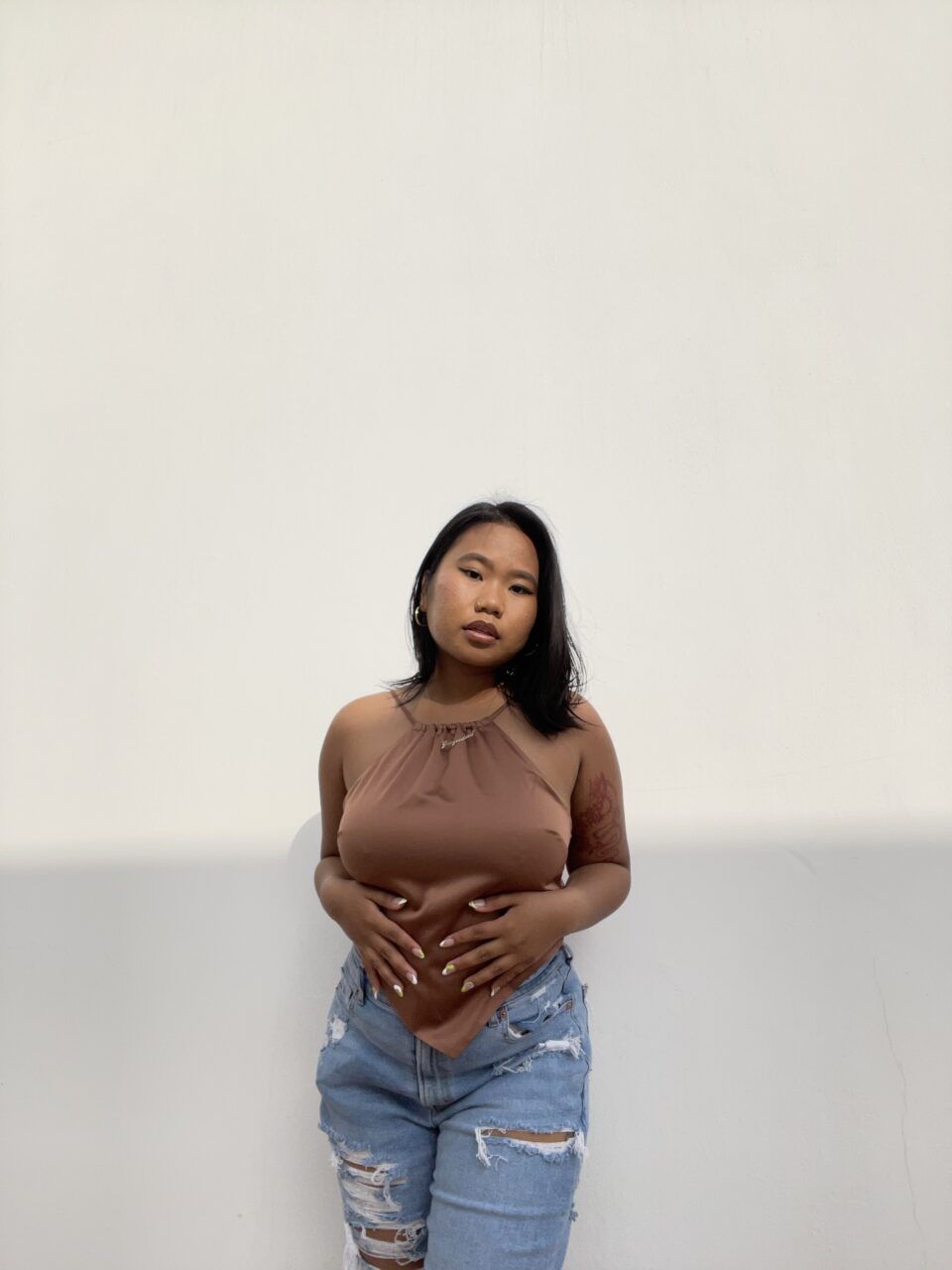 Jazmine Alcon (she/her) is a Filipinx mental health advocate whose goal is to provide and help nourish collective healing among the Asian American and Pacific Islander community. She is one of the co-founders of the API Mental Health organization, which was started as a way to build a community for API identifying individuals to redefine the mental health conversation.
Victoria Whalen (VW): Was there a particular moment in time when you realized we were in a climate crisis? How did that make you feel at the time?
Jazmine Alcon (JA): The talk of climate change has been ongoing since I was a child. My high school anatomy teacher used this analogy that I think of whenever I think about the climate crisis, "If you put a frog into a pot of boiling water, it will leap out right away to escape the danger… but if you put a frog in a kettle that's filled with water then gradually turn on the heat until it starts boiling, the frog will not become aware of the threat until it's too late." Witnessing the fires in California, the effects of oil spills, and the rapidly changing landscape when it comes to weather and the environment has all been years in the making—since before I was born. There was not one single moment that defined this crisis for me but quite literally a lifetime. Witnessing this as a child and now having graduated college for a year, I've felt frustration at the fact that capitalism and corporate greed caused this and I have to suffer the consequences.
VW: As the climate crisis rages on, have you noticed any differences in your mental health regarding the climate crisis?
JA: Absolutely. I've found that it's hard for me to think about the climate crisis for too long without feeling panic surrounding how much time we have left, what I should do with my finances, and if I'll have the chance to fully live out my life and do the things I've been dreaming to do.
VW: Your activism revolves around your identity and culture, specifically Asian and Pacific Islander representation. How does this viewpoint impact your thoughts and experiences with climate change?
JA: My upbringing as a Filipinx immigrant has deep roots intertwined with Mother Nature. Both of my parents were children of farmers. I grew up visiting my family's farm in the Philippines and spending most of my weekends with chicken, goats, and pigs. My family's history and background is nothing without Mother Nature. This planet is our home—not just people's but other creatures too. Through my upbringing and my parents' stories, I learned that our relationship with the planet should be a symbiotic one and that the way we treat our environment should be rooted in love and mutual respect.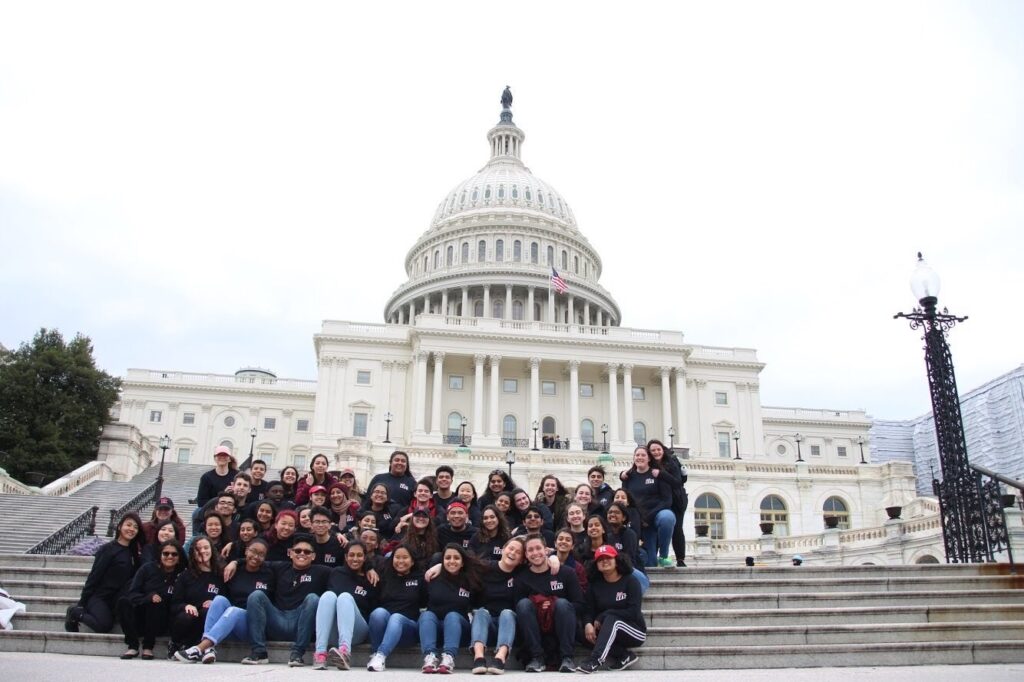 VW: As an advocate for mental health in the API community, why do you think mental health is an important topic to discuss amongst the API community?
JA: In order to break unhealthy generational cycles and move towards healing as a collective community, we have to be more open and vulnerable when discussing our mental health. Within my culture, I was taught to keep quiet about hard things going on in my life and difficult feelings. This caused me to suffer in silence, alone. By talking about mental health, we remind people that it's safe and incredibly important to talk about how you feel and to lean on your community for love, care, and support. By healing our own wounds, we heal the wounds of our community and lead by example, hopefully encouraging others to prioritize their mental wellness above all.
VW: Do you believe mental health is an important aspect of activism, especially amongst youth activists, and why?
JA: Activist work in itself is an act of love. We do what we do because we want better not only for ourselves but our communities and future generations. In order to continue doing this important work, it is critical for us to take care of ourselves because if we don't we won't have the will and energy to continue. It's important as a young person to understand this because in order to build a better world, we have to understand that resting, especially as a young person of color, is an act of defiance. Taking care of yourself and knowing when to take a break is an act of bravery. Being vulnerable and leaning on your community is a revolutionary act. Our worth is not our work, but it is within our values, our connections, and the way we approach the world—including ourselves.
Taking care of yourself and knowing when to take a break is an act of bravery. Being vulnerable and leaning on your community is a revolutionary act.
VW: Eco-anxiety or climate anxiety is becoming more prevalent in our society, do you have strategies or resources on how to combat it?
JA: One of my favorite ways in combating it is spending more intentional time in nature. Having this time in nature really allows for me to appreciate and realize why it's important to care about and take action on the climate crisis.
VW: Are there any moments in your activism where you've felt proud about your impact and work?
JA: There's not one specific moment because every conversation I have had with someone who identifies with me has told me I've helped them prioritize their mental health, go to therapy, and be more vulnerable. Knowing how hard breaking generational cycles is, these conversations help me remember the importance of pushing boundaries and being transparent about mental health.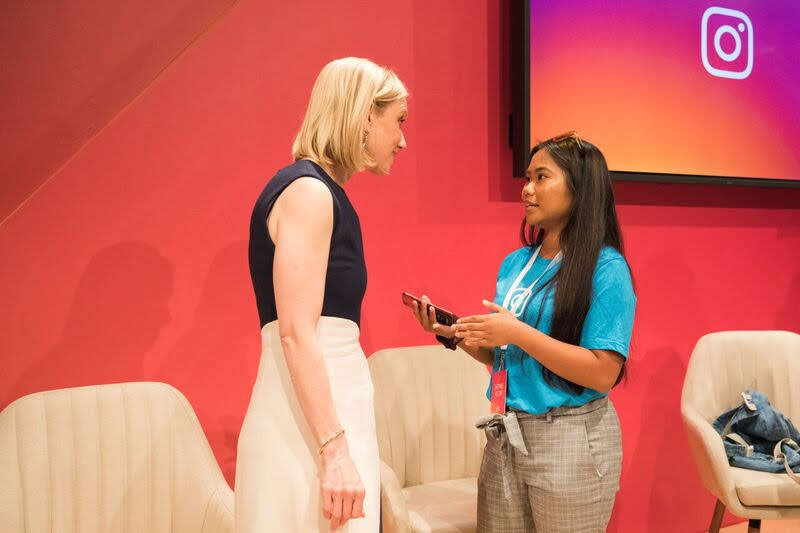 VW: Burnout is heavily prevalent amongst young people and those involved in activism. Has burnout affected you? How did you overcome it?
JA: Yes, I can't say I've overcome it fully. I've had to reprioritize and remind myself to put myself first above all, even my work. I am focusing on filling my cup by spending time doing the things I love, surrounding myself with people who care for me, and being intentional with my time by saying "no" to things.
VW: How do you balance your mental health with your activism and other obligations? Do you think self-care is a form of activism?
JA: Balancing my mental health with my advocacy work and other life responsibilities means I can't say yes to everything. Historically, our communities have been forced to live life under means of survival. It's incredibly important for us to take self-care seriously and to know that self-care is not only what is portrayed in the media, but there are also culturally specific ways to take care of ourselves that have been passed down by our ancestors, family members, and community members.
VW: If you could only say one thing to a young person struggling with mental health, what would your advice be?
JA: Take your time. It's okay to not understand what you're going through right now and how you're feeling. One of the most important things I realized was that my diagnoses were not at the core of who I was. For so long, my thoughts and actions were defined by my diagnoses that I forgot I had other really important and wonderful parts of myself as well. My depression and anxiety don't take away from the rest of who I am, and it doesn't take away from the rest of who you are either.
VW: How can people support your work? Are there other organizations or resources you think people should know about?
JA: People can follow my work at @apimentalhealth on Instagram, the page is currently on break as I'm trying to prioritize my rest and work boundaries. Other organizations and resources I love are @amplify.rj @asianmentalhealthproject @asianmentalhealthcollective and @jointhecosmos
Photos courtesy of Jazmine Alcon.
Answers may have been edited for length.
Want to read more? Check out the ACE Blog!