The Supply Chain and Climate Change 101
Victoria Whalen
|
May 19, 2022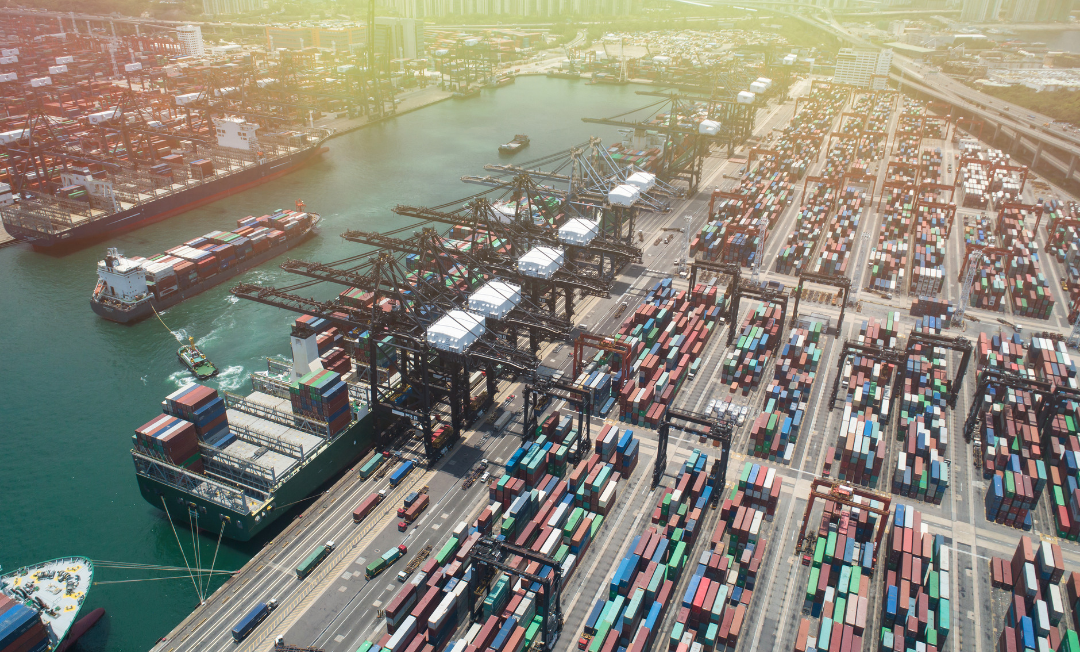 As the years go by, technology advances and global consumerism increases. The global supply chain runs the world and one small disruption in the complex system can shut down an entire economy. As climate change rages on, these disruptions are becoming more frequent while the demand for critical metals, minerals and renewable energy resources increases.
Supply Chain and Climate Change
A supply chain is the activities required by the organization to deliver goods and services to the consumer. Anything that we consume, at one point or another, has been an important part of the global supply chain. As consumers today are demanding more eco-friendly products and services, suppliers and manufacturers are becoming more aware of their supply chain's environmental impacts. From mining resources to shipping packages worldwide via plane or boat, each supply chain can form its own bottleneck, or in other terms, can stop any movement or progress.
In an age where consumerism represents wealth and stability, supply chain disruptions are a familiar scene. From shortages and inflation to factory closures, these disruptions affect livelihoods worldwide, and unfortunately, these disruptions are happening more frequently due to climate change. One recent example is the Texas Freeze of 2021 which caused the worst involuntary blackout in U.S. history. The outages and frozen tracks forced railroads to shut down which halted the supply chain link between Texas and the Pacific Northwest. Not only that, three semiconductor plants used for the production of microchip-dependent cars were closed down, impacting the global supply chain significantly.
On March 31, 2022, the Biden Administration announced that they were invoking the 1950 Defense Production Act (DPA) to increase domestic mining for clean energy technologies with a focus on lithium-ion batteries for electric vehicles. This law provides financial incentives for companies to develop domestic supply chains for several high-demand critical minerals which are typically found outside of the United States.

While this seems good on paper, many environmental and human rights advocates are worried about this short-term solution. A recent report called "Minerals for Climate Action" estimates that over 3 billion tons of minerals and metals will be needed to achieve the wind, solar and geothermal power necessary for achieving below 2℃.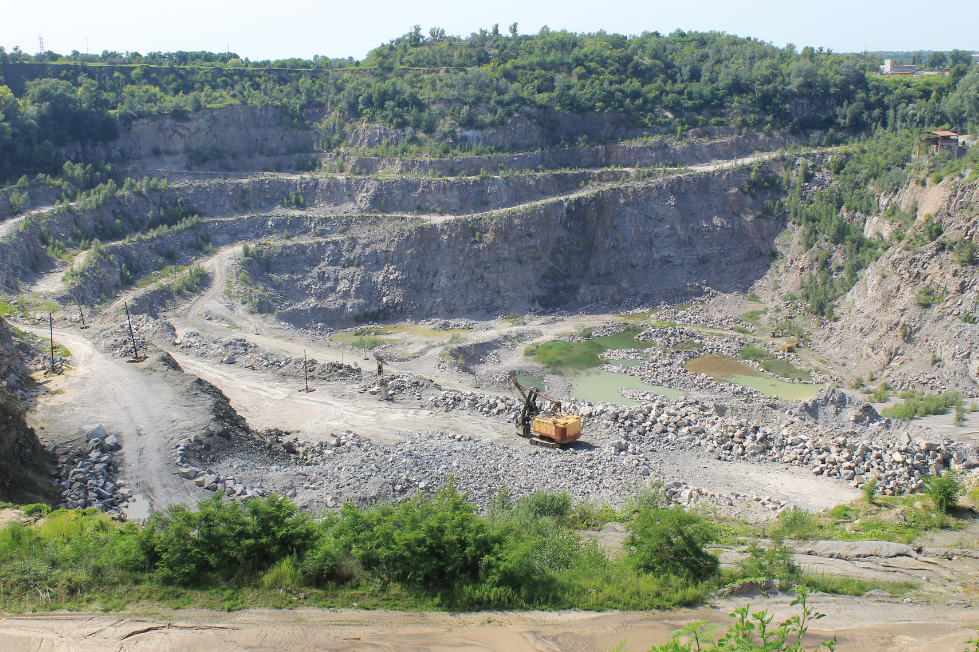 Renewable Energy and Minerals
As the climate crisis rages on, more countries are being tasked with figuring out how to lower their greenhouse gas emissions. One of the most prominent solutions is turning away from fossil fuel energy and switching to renewable energy. Unlike its fossil fuel counterpart, renewable energy comes from sources that cannot run out, ie, wind and solar power. However, as the world is running out of time to reduce emissions, renewable energy manufacturers and suppliers are starting to notice that true energy independence is nearly impossible.
Renewable energy products like solar panels and wind turbines require a significant amount of critical mineral resources. For example, compared to a gas-fired power plant, one onshore wind turbine requires nine times more mineral resources. Another example are electric vehicles which require six times more minerals than a standard gas-powered vehicle. These minerals range from common metals like copper, cobalt, aluminum, and lithium to more rare earth metals such as indium, silver, cadmium, and dysprosium.
The executive director of International Energy Agency (IEA), Fatih Birol, warned, "the world isn't mining enough of the minerals that are the building blocks of a clean energy future. And supply chains for many critical minerals are vulnerable. Left unaddressed, these potential vulnerabilities could make global progress towards a clean energy future slower and more costly." President Biden has also recently announced a whole government effort to short up domestic supply chains by focusing on critical minerals and batteries for renewable energy and electric vehicles. Reducing energy demand domestically could help lessen dependence on markets for critical minerals as well as lower the environmental damage that comes with mining.
As critical minerals are becoming higher in demand, there is a responsibility to ensure any mining laws and activities come with robust environmental and human rights regulations. As President Biden moves forward with enacting the Defense Production Act, here are four ways the U.S. can ensure equitable supply chain justice for minerals, according to Climate and Community Project:
1. Reform the 1872 General Mining Law. 
The Mining Law must be reformed to recognize Free, Prior and Informed Consent of Indigenous peoples as laid out in the International Labor Organization's Convention 169, and the United Nations' Declaration on the Rights of Indigenous Peoples. As advocated for by Earthworks and Earthjustice, it also must be amended to include environmental protections, including safeguards against water contamination and water overconsumption, require companies to fund the environmental remediation of abandoned mines, and reduce mining wastes while ensuring wastes are safely stored. In addition, the law ought to include a provision for royalties for hard rock subsidies on public lands.
2. Rapidly build out critical mineral recycling infrastructure.
Recycling critical minerals has become far more technically and economically feasible, and would directly lower the need for new mining. According to a recent report from Earthworks, recycling has the potential to reduce demand in 2040 by approximately 25 percent for lithium, 35 percent for cobalt and nickel, and 55 percent for copper. The United States should rapidly build out recycling infrastructure and capacity, as well as mandate that battery manufacturers use recycled feedstock, much like the European Union may soon require.
3. Invest in Independent and Publicly Funded Research and Development (R&D).  
Currently, the Department of Energy works directly with the private sector on R&D pertaining to critical minerals and batteries. We must ensure that taxpayer-funded research is objective, free of corporate influence, and open and accessible to the public. In particular, a public R&D program for critical minerals should (1) quantify lithium mining's environmental consequences (including related to water consumption and contamination, GHG emissions and localized pollution, and biodiversity), with attention to the differential impacts that vary based on deposit location, deposit type, and extractive technique, and (2) provide transparent data on the best available methods to reduce both mineral intensity of battery design and the localized environmental impacts of extraction
4. Fund a Green New Deal for Transportation, focused on reducing car dependency. 
The demand for new lithium mining is primarily driven by the demand for lithium batteries used in the growing market for passenger electric vehicles. This car-centric approach to electrifying and eliminating emissions from the transportation sector is more resource-intensive than an alternative approach centered around mass transit, micromobility, and a built environment that is not engineered for car dependency. A car-centric path of decarbonization risks being both slower at cutting emissions and more mineral-intensive than an approach that rapidly scales up public transit, while also depriving us of the many other varied benefits and quality of life improvements we stand to see by rolling back car dependency.
Want to read more? Check out the ACE Blog.