Mental Health and Climate Change 101
Victoria Whalen
|
March 31, 2022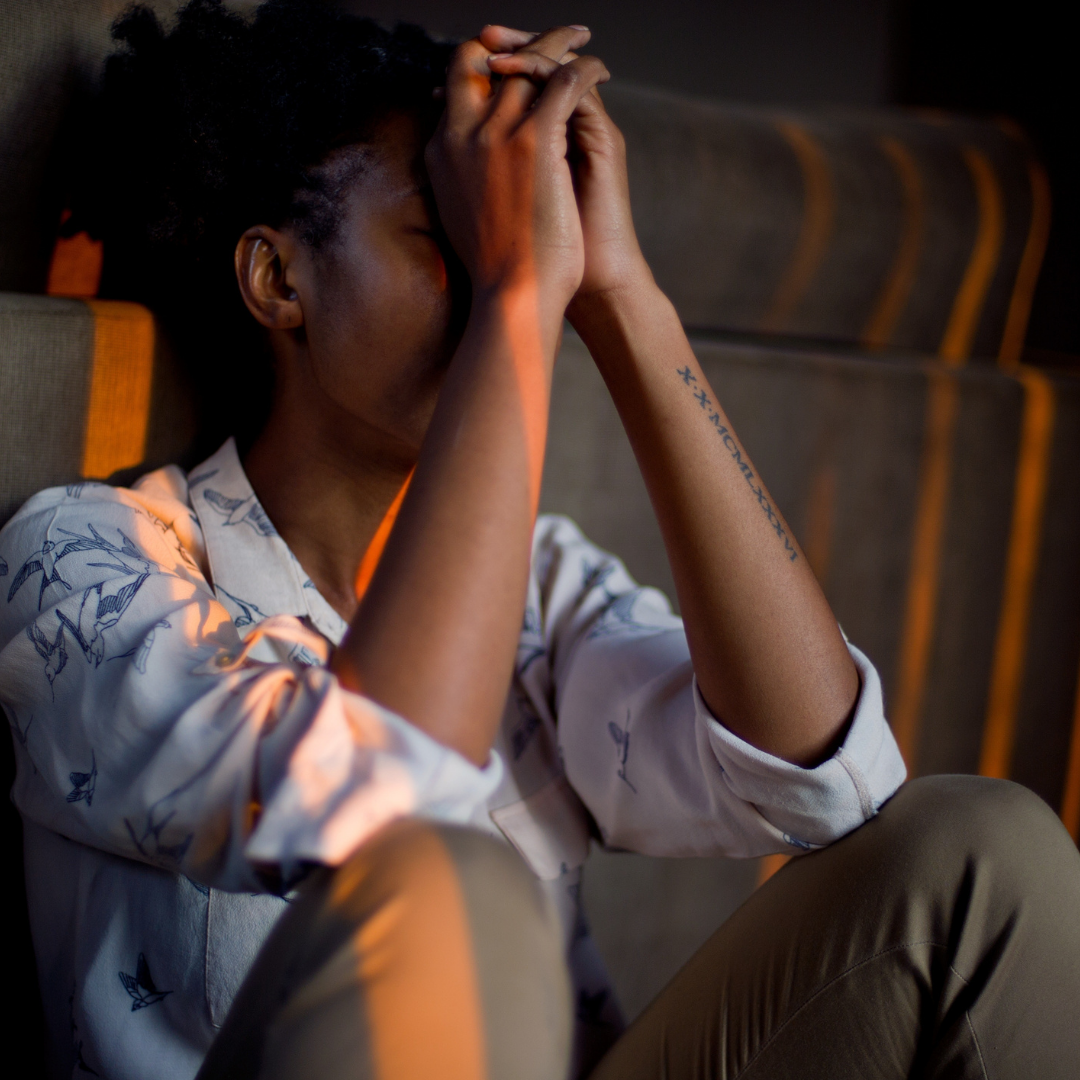 The climate emergency is taking a toll on everyone, especially young people, marginalized communities, and our mental health. We are experiencing increased anxiety and trauma as we grapple with an uncertain future. It's important to understand that no one is alone in this situation and that activism is a draining passion. Read this latest blog post to learn more about how climate change affects our mental health and learn some strategies to help ease eco-anxiety.
Climate Anxiety
As research continues to expand in the field of climate change, researchers are noticing an increasing connection between climate change and mental health. Learning about the impacts and existential threat of climate change has led to increased feelings of grief and sadness, anxiety, and fear for the future. This overwhelming feeling is defined by the American Psychological Association (APA) and the Oxford English Dictionary as "Eco-anxiety: a chronic fear of environmental doom".
First proposed in their 2011 paper, The Psychological Impacts of Global Climate Change, Thomas Doherty and Susan Clayton argued that climate change would have a powerful psychological impact – not just on the people bearing the brunt of it, but on people following it through news and research. The term and sentiment surrounding it began to enter mainstream vocabulary through youth activists fighting climate change. There are also several different forms of eco-anxiety. For example, ecological grief is feeling a deep sense of sadness at the changing ecosystem. Solastalgia is the feeling of nostalgia for your home environment.
However, it is important to note that eco-anxiety is not yet a diagnosable condition and is not the same thing as a clinical anxiety disorder. Physicians do say these fears can worsen and/or trigger pre-existing mental health conditions. Potential symptoms for those who experience climate anxiety can look like:
Anger or frustration
Existential dread
Guilt or shame about individual climate impacts
Post-traumatic stress disorder
Increased feelings of anxiety or panic attacks
Obsessive thoughts about climate change
Sleep problems
Appetite changes
Difficulty concentrating
The symptoms listed above have been described in a recent report that asked 10,000 young people aged 16-25 about their feelings on climate change and climate anxiety. The 10-country survey found that 45% of those surveyed worry about the climate negatively affecting their daily life with 56% saying humanity is doomed.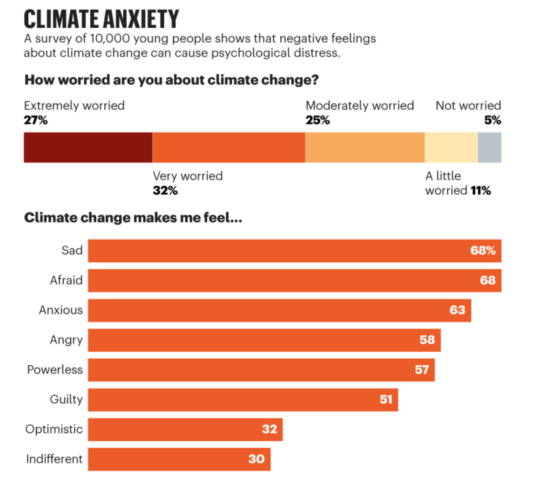 Climate Trauma
Climate trauma is a manifestation of the physical and mental consequences that are experienced during the climate crisis. This trauma can be a trigger for underlying conditions, but can also be the primary cause of illnesses such as anxiety or panic attacks. In a report by the APA, they list the impoverished, women, children, and the elderly as the most vulnerable communities to experience climate trauma.
One primary source of climate trauma is the experience of living through a natural disaster. Research suggests that natural disasters lead to 40 times more cases of psychological trauma than actual physical injury. Communities have an increased risk of long-lasting climate trauma if the disaster impacts their livelihood – loss of income through farming or fishing, forced relocation, loss of an income-bringing family member, etc. Natural disasters come in many forms and each has its own variety of consequences. Heatwaves have been linked to increases in mood disorders. Extreme storms and flooding can increase the risk of depression by 50%. Analysis shows that forest fires cause approximately 75% more severe symptoms of PTSD.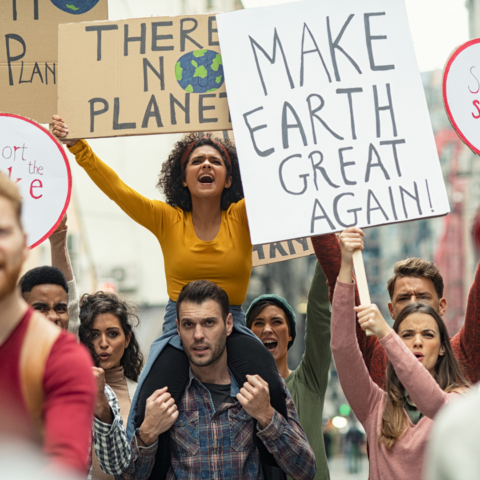 Activism Burnout
Climate scientists and advocates are amongst those who are most impacted by climate trauma and anxiety with a disproportionate amount being experienced by children and young people. The climate crisis presents long-term issues that can't be solved by one human's actions so activists are often carrying large amounts of trauma that can lead to burnout.
"Burnout" is the term used to describe the feeling of being exhausted due to excessive and prolonged levels of stress. This can be manifested through mental, physical, and emotional exhaustion. Burnout is fairly common with one report showing that 10-50% of union and peace activists experienced burnout. Activists of color often experience burnout at increased rates due to the additional burdens of oppression and racism.
Strategies to Overcome Eco-Anxiety
Climate change is impacting everyone worldwide, with each person having their own lived experiences and trauma. Below is a list of strategies to help address climate fears:
Talk about it. Often people feel as though they are alone in their struggles and shut others out to protect themselves because 'no one understands.' It is important to realize that no one is alone and that there is someone experiencing the same feelings as you.
Avoid doom scrolling. With technology granting us access to all forms of media, it is important to take a step back and avoid any negative information or content. Try to find a balance or a positive outlook.
Acknowledge your feelings. Sadness, anger, fear, and loneliness are valid emotional responses to the growing climate crisis. While these feelings can be scary or overwhelming, it also shows that you have a level of understanding and care about the situation.
Find green spaces. It is important to reconnect to the environment in order to stay motivated and hopeful. Whether you live in a city or in a rural setting, take some time to find a location that is filled with greenery, flowers, wildlife, etc.
Unburden yourself. The fate of the world doesn't rest on your shoulders even though it might feel like it.
---
Share your #ClimateTruth and Let's Talk About It:
We're inviting all young people to speak your  #CLIMATETRUTH. Our movement not only needs to prioritize reducing the stigma of climate anxiety and trauma, but intentionally uplifting and centering the stories, struggles, resilience, and lived experience of young people. This is the moment to share our stories and create a community of support in order to ensure our well-being and the future of our movement!
---
You are not alone. If you or someone you know needs mental health or suicidal crisis support, these hotlines provide 24/7 support: Text "Brave" to 741-741 or Call 1-800-273-TALK (8255) the National Suicide Prevention Lifeline
Want to read more? Check out the ACE Blog.
Join

our Youth Action Network