ACE INTERVIEW: Indy Howeth on COP26
Raquel Martinez
|
October 10, 2021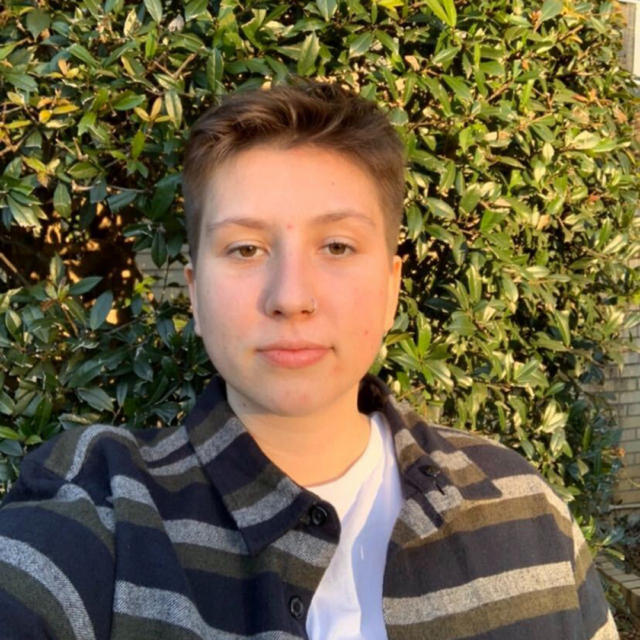 ---
Indy (he/him) is currently in his third year at American University in Washington D.C., where he is based, working towards a B.A. in Legal Studies and Sociology, and will be attending COP26 in Glasgow next month as part of ACE's delegation. Before working for ACE, he worked as an Engagement Intern for The Climate Reality Project where he is most proud of organizing a webinar on Indigenous Leadership within the climate movement, featuring many Indigenous climate speakers. He is now a part of the ACE team as a Storytelling Intern after working to grow the organization's social media accounts – most notably on TikTok – as a Social Media Intern.
Indy is passionate about supporting a long overdue focus on the leadership and issues of underrepresented and marginalized communities within the climate movement who are affected first and worst by the climate crisis. As he prepares to attend COP26, Indy has shared some thoughts around the conference and the outcomes he is hoping for.
---
Raquel Martinez (RM): When did you first learn about the climate crisis? What was your immediate reaction?
Indy Howeth (IH): Panic. It's hard to remember a time before knowing about the climate emergency. I'm only 20 and grew up in Southern California, both of which prompted my learning about the climate crisis at a very early age. But the first time the reality and severity of the climate crisis set in for me was in December of 2017, when I was 16.
The Thomas fire came all at once, in the middle of the night. I had about 20 minutes before my family and I were hurriedly driving away from 65 mile per hour winds, a three-story fire hovering over our neighbor's house, and the very real possibility that it was the last we would ever see of my childhood home and decades worth of accumulated possessions.
On top of the personal trauma I experienced, I witnessed directly how the most marginalized populations in my community faced the worst and scariest consequences of the wildfire. Emergency information was only available in English – leaving our large Spanish speaking population completely in the dark about evacuation news – and the undocumented folks in our community had no access to federal relief funding, even when it was ultimately granted.
That's when it hit me. The climate crisis was not some far off issue that would only affect our grandchildren. It was happening now. The climate emergency is here, and it's endangering millions of us and in each of our own communities. Our officials' hesitancy to act with urgency is costing people their lives
RM: How did you first get involved in climate activism?
IH: After evacuating from the Thomas fire in 2017, there was no going back for me. I started by getting more serious about my involvement in the green club at my high school. I created a concrete agenda with both researched educational presentations and monthly actions – whether that was donating to a climate organization, registering people to vote or contacting representatives as a group. I researched everything I could about the climate movement – who the big players were in Congress, movement leaders, up-to-date climate science and research, efforts to suppress climate action, and so on. I looked into local groups and took opportunities as I could to get more involved in my local community's climate efforts. This led to my involvement in the Climate Reality Project, for which I later interned for, and eventually my work with ACE.
Everyone has something different to contribute to the climate movement. The best way to get involved is going to depend from person to person. What's important is to combine the things you're passionate about and your unique talents and skills and apply them to the climate movement.
RM: Could you tell us about the work you've done with ACE?
IH: I started working with ACE in 2020 as a social media intern and have been a storytelling intern since August of 2021. Throughout my time with ACE, I have upstarted our TikTok account, created researched infographics, written researched blogs as well as features and editorials; I have met and amplified the work of youth across the movement and continued to connect ACE's resources to young people directly through their social scrolling.
What I am most proud of at ACE has been finding ways to bridge young people's passion and initiative for climate action with the educational and empowering resources that ACE and its staff have to offer.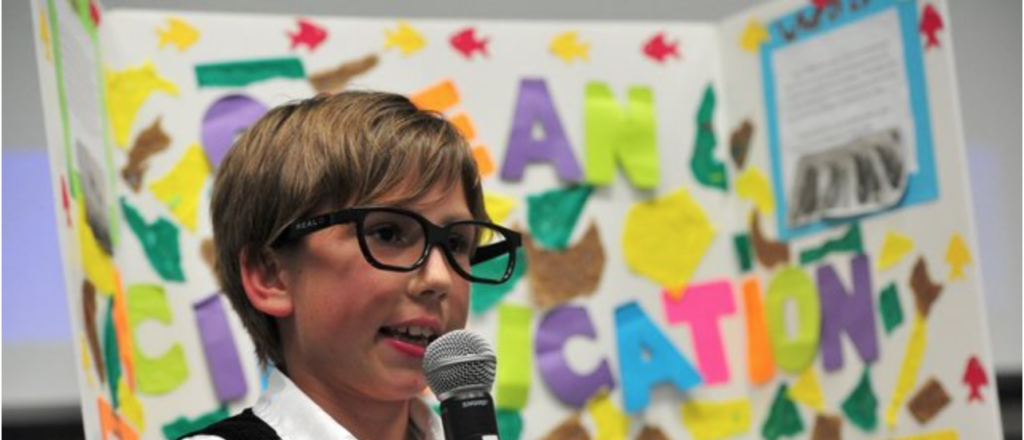 RM: What are you most looking forward to at this year's COP26?
IH: I am most excited to see what people are doing on the ground outside of COP26. How major world leaders act and behave will likely be reported by all the major news outlets. I'm excited for the opportunity to cover all the other advocacy coming directly from the general public from all over the world. NGO's, grassroots organizations, and passionate, unaffiliated advocates are all set to be on the ground in Scotland – making their appeal for climate action.
I look forward to having the opportunity to cover this advocacy and bring it to our ACE audience!
RM: Which of the goals for COP26 do you believe is most important and why?
IH: At COP26, my greatest hope is that world leaders will make a greater effort both to listen to and follow the leadership of leaders from the Global South, as well as spend a great portion of their time and efforts developing a plan to ensure the inequalities of the climate crisis are lessened. That is to say that I hope the fact that the countries in the Global South who contribute least to the climate crisis face the greatest of its consequences will be addressed and reckoned with through a plan of direct action.
RM: How will you be participating at COP26?
IH: I will be participating at COP26 by bringing all the happenings abroad to an accessible place for young people: social media. There are so so many impassioned climate advocates around the world but their work is so often overshadowed with relentless news about climate doom. We have to learn about climate disaster, but also have to make room for climate hope. That way when we're feeling overwhelmed with the scale of the climate emergency, we can look to others' work and know that we are not fighting this emergency alone.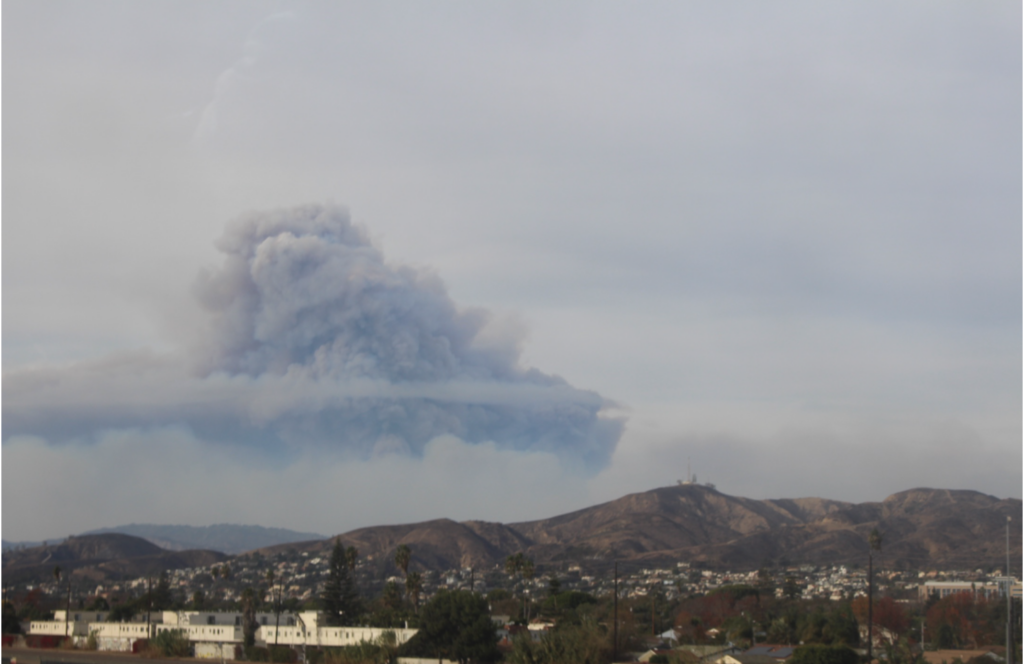 That's when it hit me. The climate crisis was not some far off issue that would only affect our grandchildren. It was happening now. The climate emergency is here, and it's endangering millions of us and in each of our own communities.
RM: What role do you think young people play in the climate movement?
IH:The average age of a Congress member is 60. When you're 60, the snowballing crisis of climate disaster which is set to unfold over the next 50 years might not seem as pressing. 60-year-olds have already lived the majority of their lives. When you're 16-25, it feels like there is much more at stake for how the climate disaster might affect the remainder of your life.
Young people's personal investment in climate action is powerful. It reminds us how crucial our actions in the next decade are in securing a livable future for the younger generations.
RM: What are some tips you could provide young people who are looking to follow a similar path in the climate movement as you have?
IH: Start small and make friends. No one starts by giving a speech to the UN, rallying a town to protest, or chairing a grassroots organization. Local action is incredibly meaningful and also a great channel to work through if you want to pursue climate advocacy at a more macro level. Every time I attended a local climate event or went to a climate protest, I made sure to introduce myself to others, inquire about their work and offer my support. Everyone has different talents to offer the movement and its all about finding out what kind of opportunities are out there that feel tailor-made for your specific abilities and passions!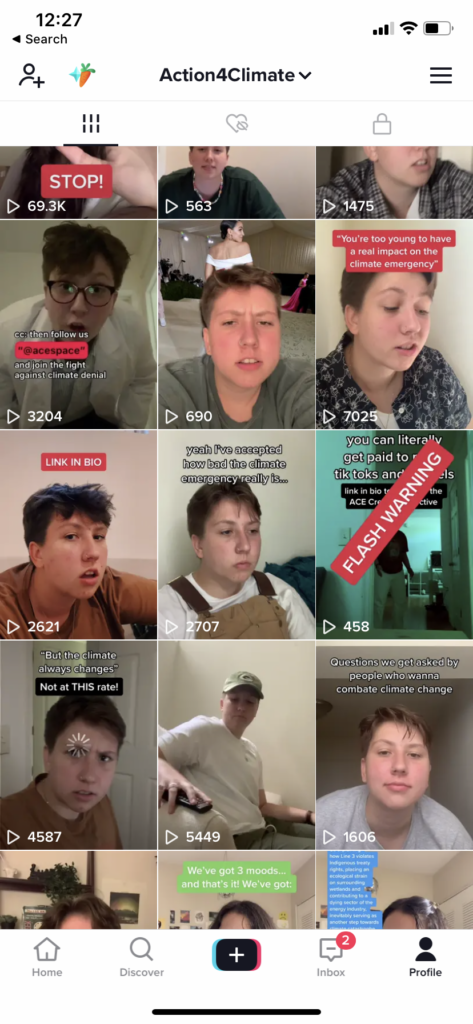 RM: Who are some of your favorite youth activists and/or conservationists and where can we find them?
IH: One youth climate activist that has greatly inspired me is Nalleli Cobo. I listened to her speak at the Climate Reality Leadership Corps Training I attended in 2018 and felt compelled to deepen my commitment to climate advocacy. She spoke about her work as the co-founder of People not Pozos, which is a Los Angeles based organization fighting to end fossil fuel projects in the area – particularly that are placed unsafely near residential areas that are often in predominantly Black and Brown communities.
I really admire her resiliency and all the effort she has put into protecting herself and her community, especially at such a young age. She definitely inspires me to challenge my own capabilities and what I am willing to give to the climate movement and my community to make it a safer place.
Her personal instagram is @nallelicobo and you can find STAND LA, an organization she works closely with, on instagram @stand_losangeles.
RM: How can individuals support your work?
IH: Take moment right now to schedule a weekly time in your calendar to devote to climate action. Climate advocacy is incredibly overwhelming! There is so much to be done that it can feel hopeless at times, trying to solve an existential threat by yourself. But you're not by yourself and every big change happens one small step at a time.
We each have at least one hour each week we can devote to climate action: whether that's getting up-to-date on the latest climate news, researching the legislative docket and contacting our representatives, or signing up for a local climate advocacy event.
---
All photos courtesy of Indy Howeth.
Answers may have been edited for length.
Want to read more? Check out the ACE Blog and stay tuned for more COP26 blogs!