A party at the Polls: celebrating North Carolina voters
Sophie Buchheit
|
June 24, 2019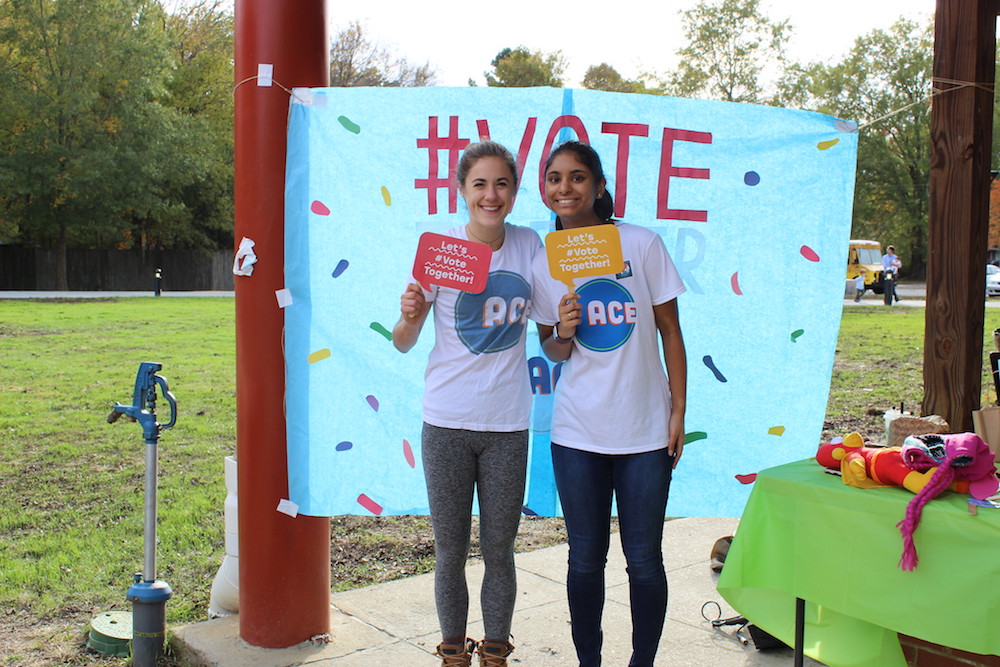 California's wildfires. Montecito's mudslides. North Carolina's hurricanes. 2018 was a year of escalating natural disasters, and in the US, the federal administration's refusal to label climate change as a prime contributor provoked a widespread desire for political action. First-time and minority voters turned out in record numbers, trends that were reinforced by the Party at the Polls initiative.
The national Party at the Polls movement was able to garner community support and increase voter participation across the country through celebrating voters and promoting positive sentiments around the ballot boxes. In Carrboro, North Carolina, the case was no different.
On Thursday, November 1st – during North Carolina's early voting period – the Raleigh ACE Fellows gathered at Carrboro Town Hall several hours before our event to get organized. A sense of excitement pervaded the pavilion while we set up a photo booth station, several tables replete with voting-themed merchandise, such as t-shirts, stickers, and temporary tattoos for children, and a station stocked with voting information. As voters began to stream in, children clutching parents' hands were entranced by the bean bag toss and hula hoops, dancing around "Our Climate, Our Vote" posters to music, while younger ones ran right to the face paint and temporary tattoo stations.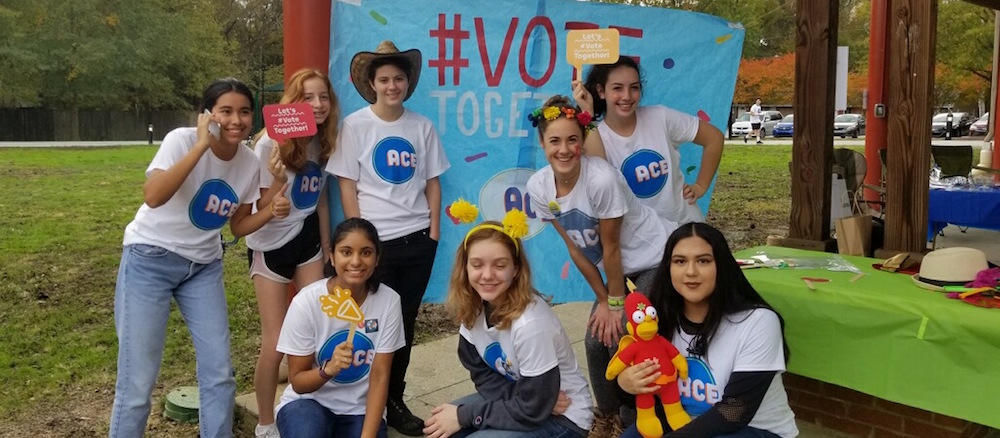 After directing a father and his daughter to the food truck for free tacos, I noticed a woman hovering about the entrance booth, looking slightly confused. I walked over to introduce myself, and then asked if she had any questions. Explaining that she hadn't yet voted, she told me how she wanted to know a little more about the candidates to make an informed decision at the ballot box. I showed her an information sheet that explained the proposed constitutional amendments and detailed each of the House positions, but realizing that she needed help with each candidate's stances on various issues, returned several minutes later with a newspaper spread detailing their policies and belief. When she finished voting, she was profoundly grateful, and it made me proud to be part of an initiative that allows people to feel good about participating in our democracy.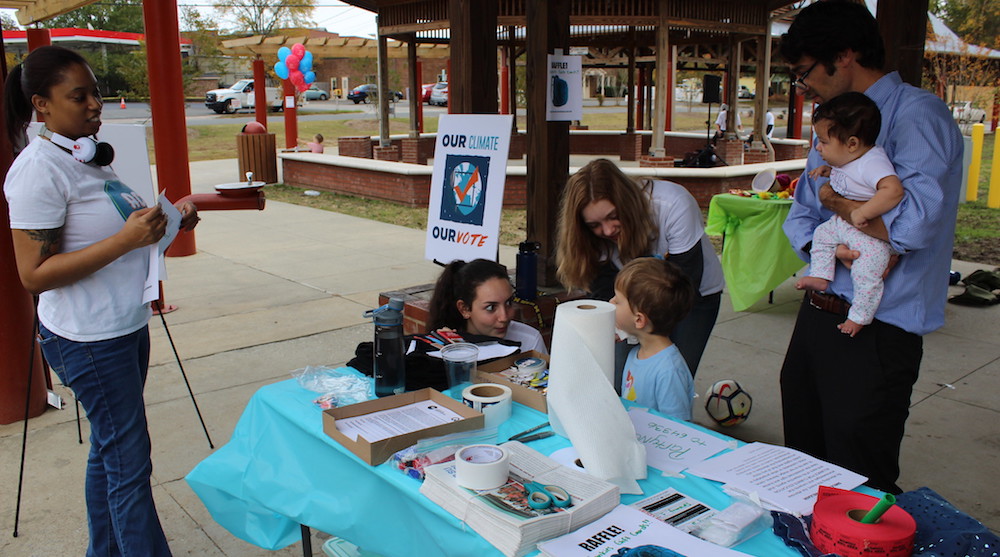 It's often hard not to feel a little disillusioned about the role young people play in the United States, as age-based regulations restrict direct participation and dismissals of our opinions run rampant. However, events like Parties at the Polls give the entire community a chance to effect change on a local level and allow youth like me to be more impactful in having our voices heard. It may have been just one day, but the impressions that the Parties at the Polls left will remain much longer.